Image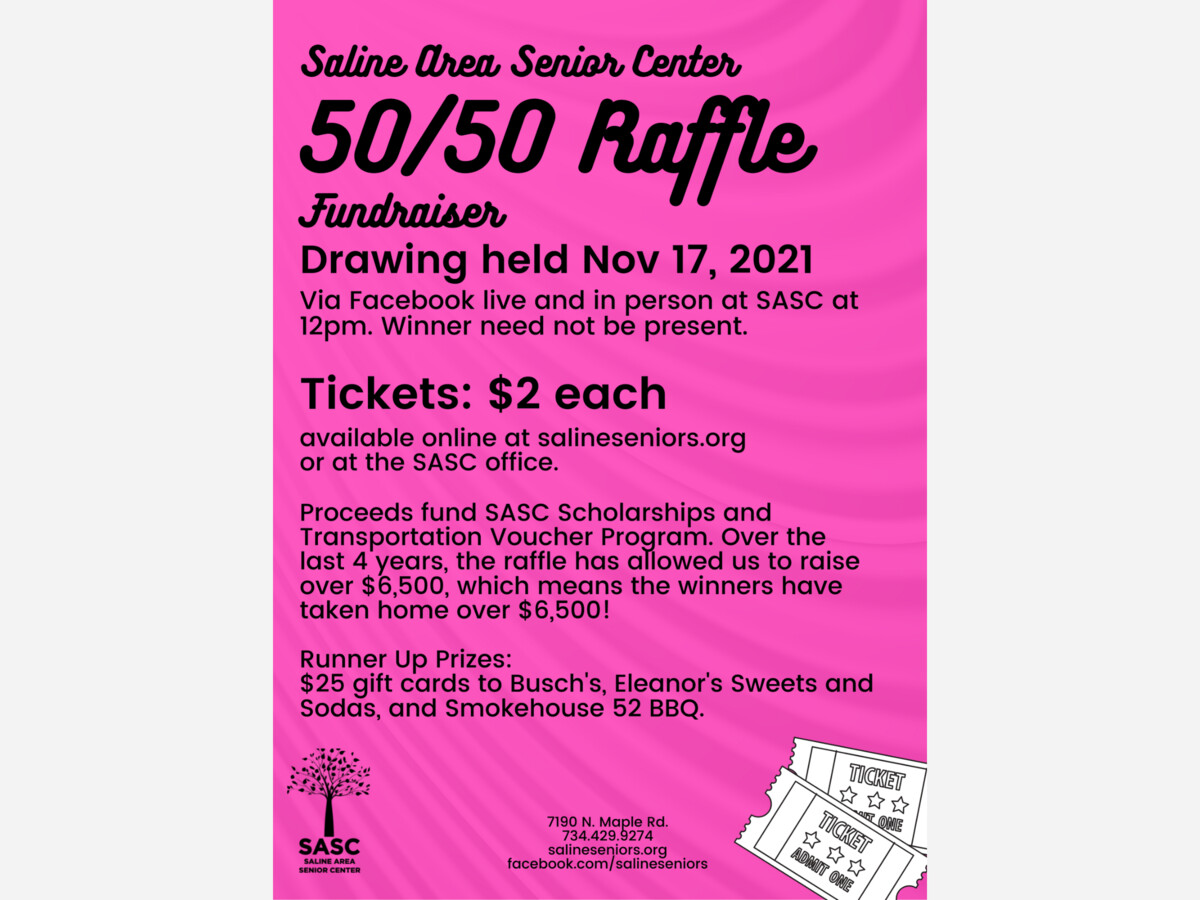 This post expresses the views and opinions of the author(s) and not necessarily that of The Saline Post management or staff.
Our 5th Annual 50/50 Raffle has begun! This fundraiser is critical to support SASC and those in need. The funds support scholarships for members to participate and our Transportation Voucher Program (TVP), giving seniors a discounted or fully covered ride on People's Express to area shops, medical appointments, SASC, and other locations. Over the last 4 years, the raffle has allowed us to raise over $6,500 for those in need!
You can purchase tickets at the SASC front desk or online at salineseniors.org. Click on the Registration tab to create an account. 
SASC will also be selling tickets at Busch's on Oct 8 and Nov 5 and at the Saline Farmer's Market on Oct 23.
The raffle will be held on November 17 in person and on Facebook Live. Runner up prizes include $25 gift cards donated by Busch's, Eleanor's Sweets and Sodas, and Smokehouse 52 BBQ. Thank you for your support of our low-income seniors!
Saline Area Senior Center
7190 N. Maple Rd
Saline, MI 48176
United States