Troop 439 Bake Sale & Tri County Sportsmen's Pancake Breakfast
Image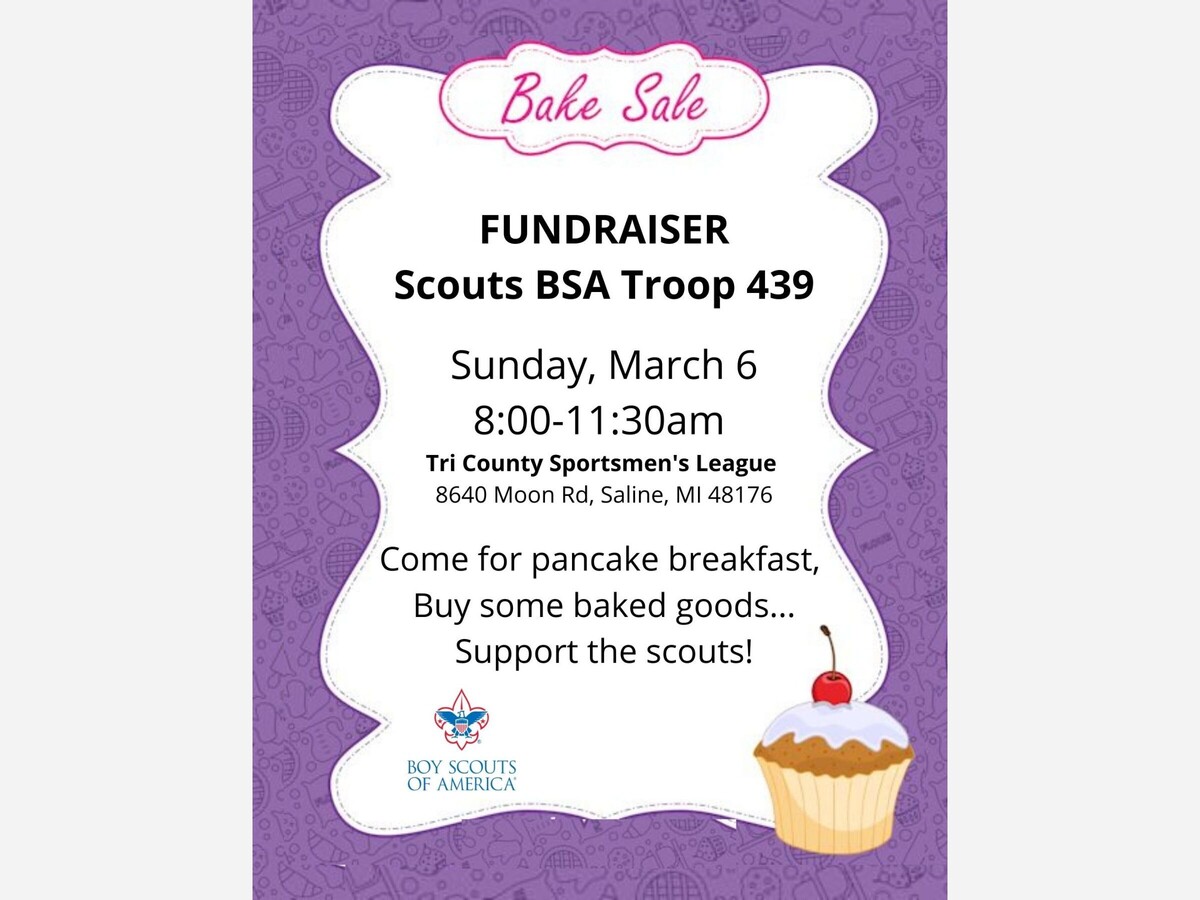 This post expresses the views and opinions of the author(s) and not necessarily that of The Saline Post management or staff.
On Sunday, March 6 8:00-11:30am Scouts BSA Troop 439 is hosting a fundraising bake sale during the monthly pancake breakfast hosted at  Tri County Sportsmen's League. The public is welcome to stop in for a delicious breakfast AND the support the scouts by making a purchase (or two) at their scout-run bake sale.
The bake sale was fully set up and will be run by members of the troop.  Please help them in their fundraising endeavors! Funds will support activities like monthly camp outs, summer camp and future high adventure trips. 
Want to know more about Troop 439? They are a Scouts BSA troop for girls ages 11-18. Founded in 2019, the scouts offer an exceptional leadership program, camping, outdoor activities, physical fitness and friendships. The troop has had tremendous growth since their inception and will gladly welcome more girls.
For more information contact: tricountyscoutsbsa@gmail.com
Tri County Sportsmen's League
8640 Moon Rd
Saline, MI 48176
United States