County Clean-Up Day: Saline
Image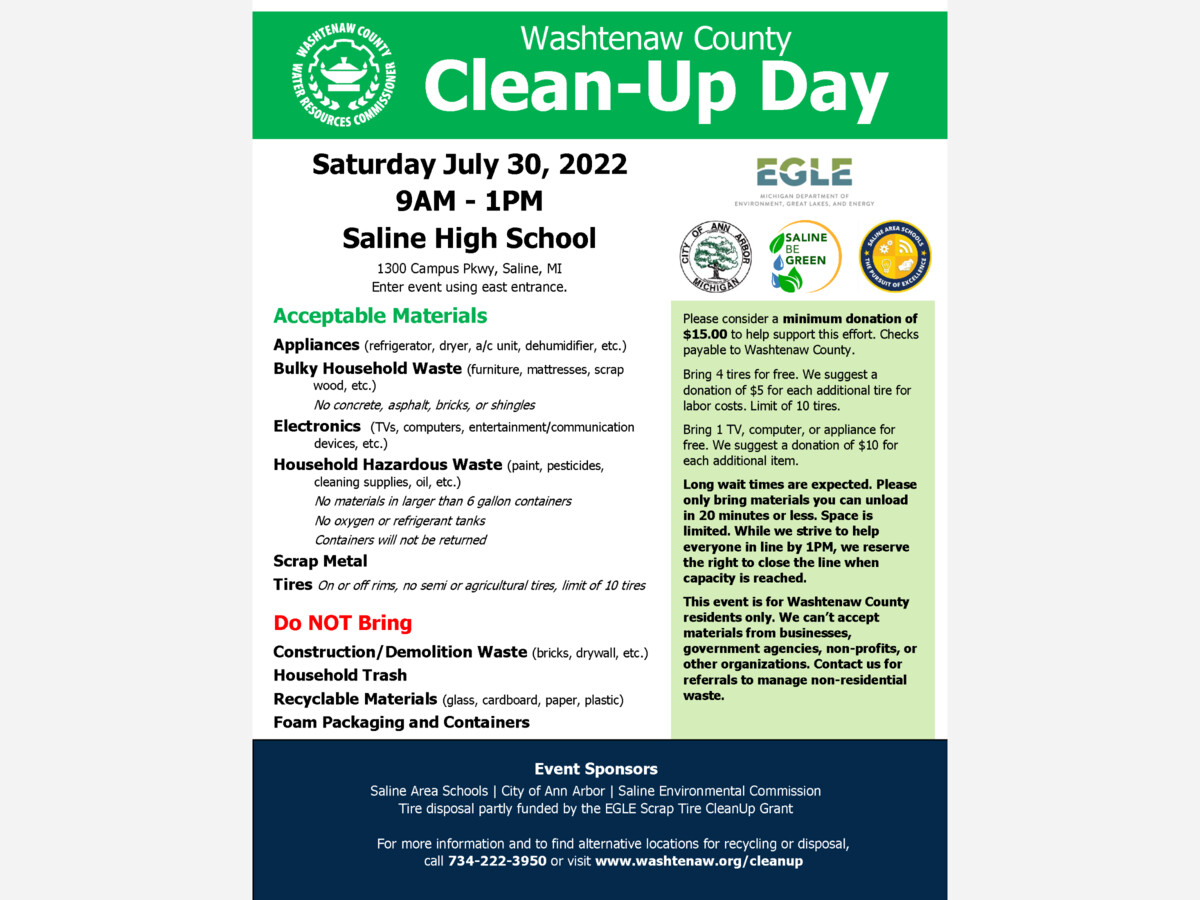 This post expresses the views and opinions of the author(s) and not necessarily that of The Saline Post management or staff.
Have you done some cleaning and ended up with stuff you don't know where to take? Bring our waste specialists your TVs, tires, paint, oils, garden chemicals and more for responsible and safe disposal!
This Washtenaw County Clean-up Day will be held on Saturday, July 30th from 9am-1pm at Saline High School. 
Please consider a donation of $15 to help support this effort. Please only bring materials you can unload within 20 minutes or less. Long wait times are expected. While we strive to help everyone in line by 1PM, we reserve the right to close the line when capacity is reached.
WHAT TO BRING:
• Appliances (refrigerator, dryer, a/c unit, dehumidifier)
• Bulky Waste (furniture, scrap wood, mattresses, etc.)
• Electronics (TV, computer, entertainment and communication devices, etc.)
• Household Hazardous Waste (paint, pesticides, cleaning supplies, oil, batteries, etc.) (no containers larger than 6 gal, no oxygen or refrigerant tanks, containers can not be returned)
• Scrap Metal
• Tires (limit of 10 tires, no semi or agricultural tires)
View the flyer for more details and a full list of accepted and not accepted materials and a map of the event flow.  Find more information about Clean-Up Day Events and other alternative locations for disposing or recycling materials at washtenaw.org/cleanup.
Sign up to volunteer here.
Saline High School
1300 Campus Parkway
Saline, MI 48176
United States