SWIM & DIVE: Russell Helps Saline to 4th Place Finish at Spartan Invitational
Image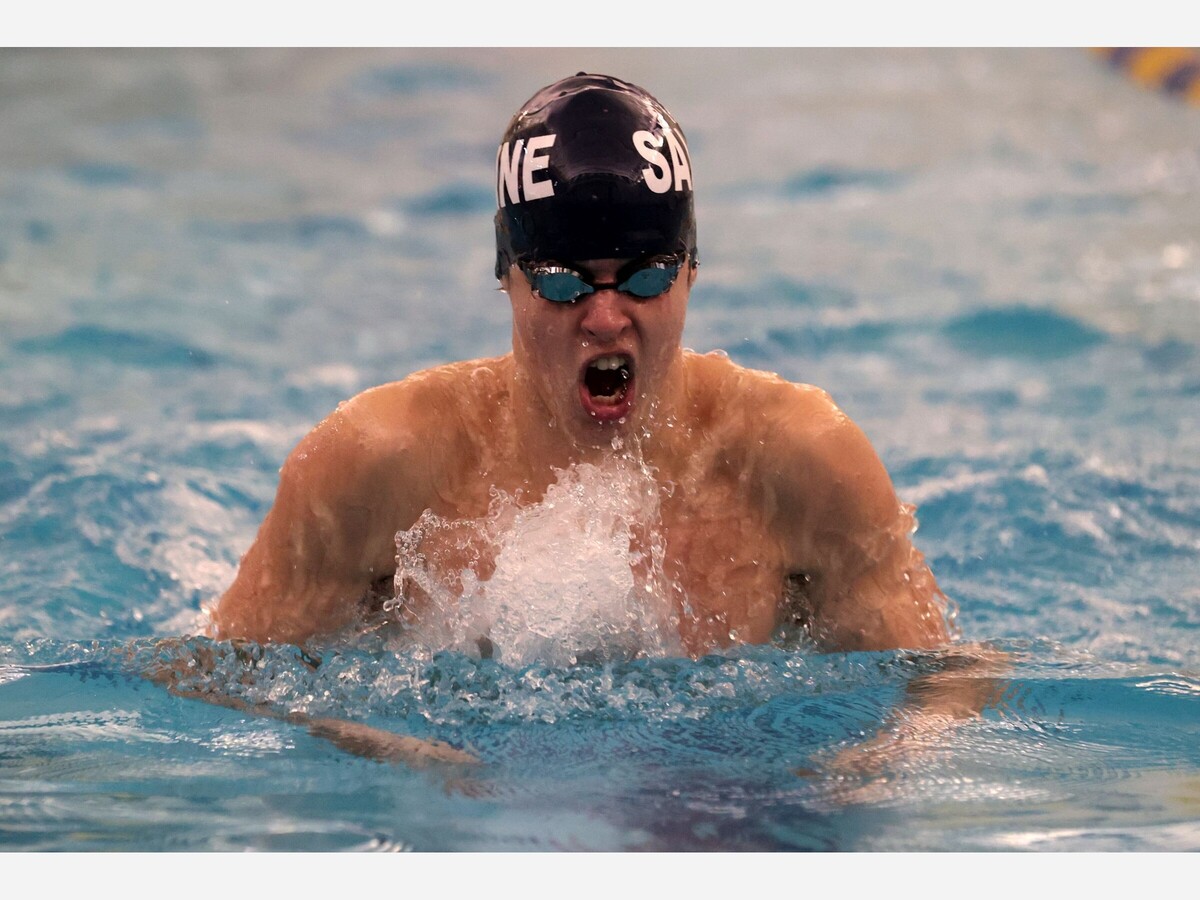 BATTLE CREEK - The Saline boys' swim and dive team put up the second strong performance in as many weeks by taking fourth at the Battle Creek Spartan Invitational Saturday.
Saline finished fourth in the 10-team event with 223 points. Birmingham Seaholm won with 448 points. Grosse Pointe South was second with 334 points. Midland Dow was third with 269 points.
Liam Russell won the 100-yard breast in 1:00.25 - Saline's lone winner at the event. Teammate Diego Valdes was third in 1:01.73.
Saline had a strong day in the relays. Will Loveland, Alex Fruth, Josiah Bentley and Nethanyel Sarment finished second in the 400-yard freestyle relay (3:35.32). In the 200-yard freestyle relay, Russell, Ian Bosinger, Valdes and Deniz Ozil finished third in 1:31.8.  In the 200-yard medley relay, Nick Twigg, Russell, Valdes and Ozil were third in 1:40.93.
Other top eight finishes were turned in by:
Elijah Gray, 3rd, Diving, 388.15.
Valdes, third, 100-yard butterfly, 53.64.
Twigg, 7th, 100-yard butterfly, 55.05.
Twigg, 7th, 100-yard backstroke, 56.81.
Ethan Bull, 8th, 100-yard backstroke, 57.45.
Saline hosts Bedford Thurrsday.
More News from Saline