BASKETBALL: Defense Allows Saline to Mount Comeback Victory Against Dexter
Image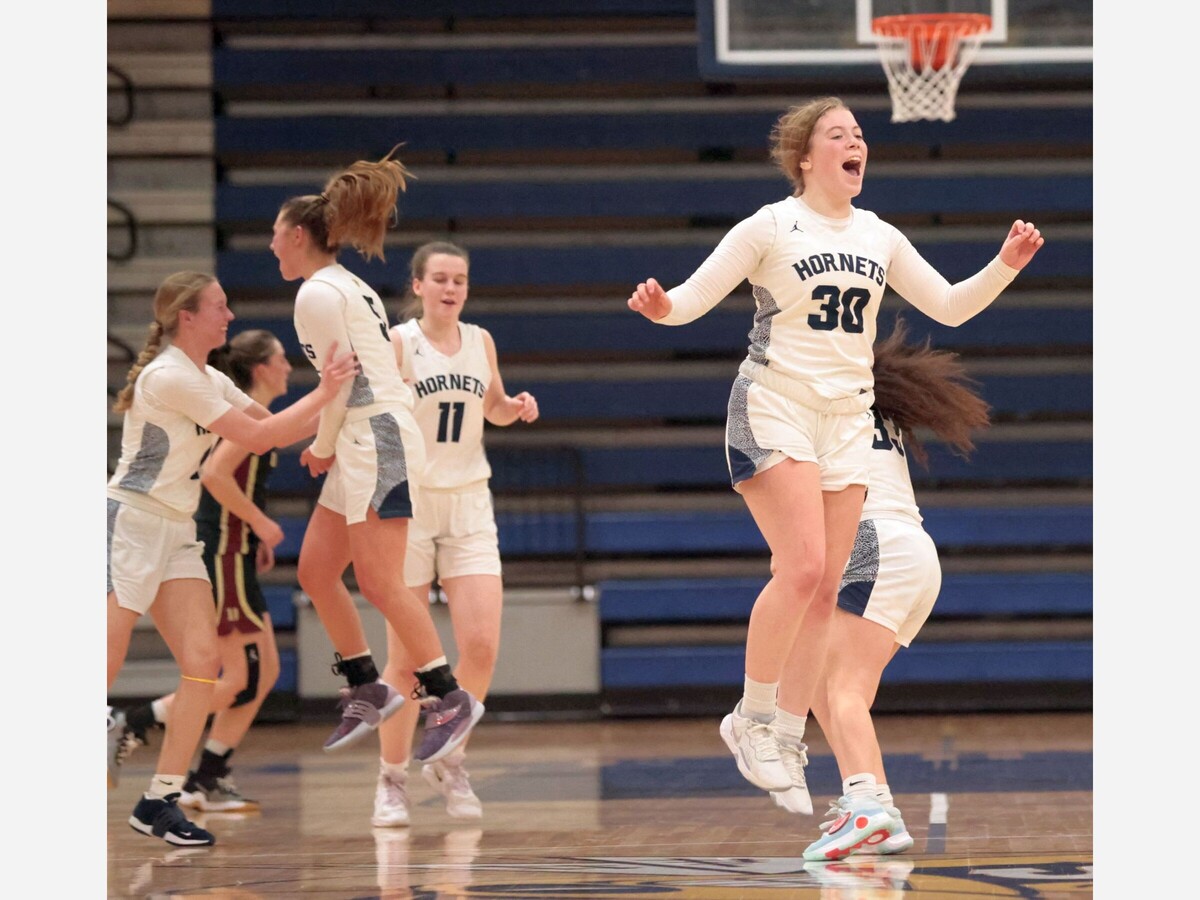 The Hornets jumped up and down, cheered and hugged - the kind of emotional response that's been rare for a basketball program that's made winning routine over the last three years.
Saline bounced back from a 12-point deficit to beat Dexter, 35-32, Tuesday night at Saline High School. It was a game with major implications in the SEC Red, where only Saline and Bedford remain unbeaten. And it was payback for Dexter's wins over Saline in the conference last season.
Perhaps more than anything, it showed this young Saline girls' basketball team can not only hang with but beat a good opponent.
"I am so proud of these girls. I think that was one of the gutsiest victories that any team I have ever coached has ever had," Coach Leigh Ann Roehm said. "To go scoreless against a team like Dexter in a game like that and then not to hang your head... Everyone just kept battling. We kept doing the job on the defensive end to keep it close enough. And then we kept taking shots confidently and eventually, they started to fall."
Saline improved to 9-1 overall and 4-0 in the SEC Red. Dexter fell to 7-3 overall and 2-2 in the conference. Bedford, 10-0 overall and 4-0 in the SEC Red, is the other unbeaten team in conference play. Saline and Bedford square off for the first of two meetings at 5:30 p.m., Jan. 27, at Saline.
Here's the stats report from coach Roehm:
Kate Stemmer 13 points, 2 rebounds, 3 steals, 2 assists
Keira Roehm 10 points, 6 rebounds, 2 steals, 2 blocks, 3 assists
Anna Hesse 9 points, 7 rebounds, 4 blocks
Beth Ann Ford 3 points, 10 rebounds, 3 blocks
Saline was down 20-8 early in the third quarter when Dexter opened the scoring. Saline spent most of the third quarter 7-9 points back.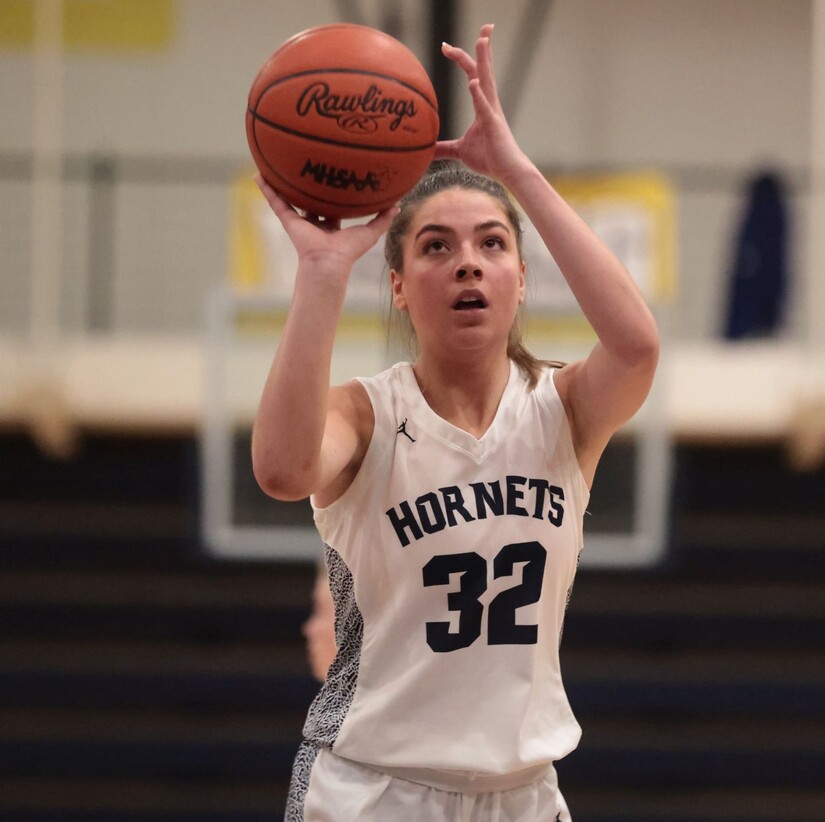 Early in the fourth, Dexter went up 28-19. Dexter, who played a physical, on-the-edge game, was in foul trouble. The Dreadnaughts fouled Hesse. She stepped up for one-and-one and went 2-for-2.
After a Dexter basket, Roehm set up Hesse for a basket in the paint. Saline was back within seven with 4:57 to play. The defense continued to thwart the Dreadnaughts and then Roehm broke through with a bomb.
Saline was within four.
Dexter responded with a two-point field goal, but then Stemmer came through from distance with 2:45 to play. Saline was down 32-29 - but inching closer.
The Saline seemed to get faster and stronger as the game went on, putting the Dreadnaughts back on their heels.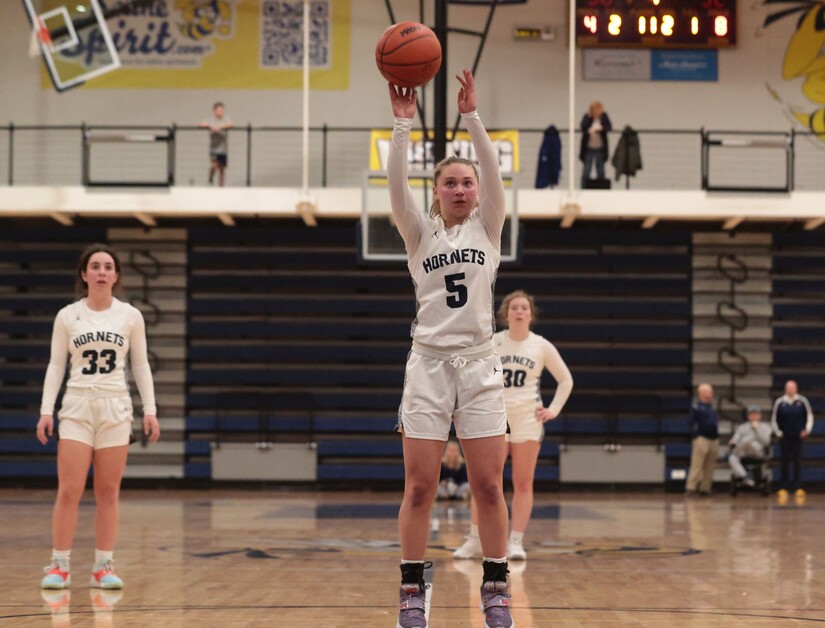 With 2:20 to play, Stemmer was fouled. She stepped to the line to shoot one-and-one. Like Hesse, she made both. Saline was within one at 32-31.
Saline's defense won the ball back and then Roehm dribbled in from the perimeter, hesitating for a second at the arc to create room, before running in and hitting a pull-up jumper. Saline led 33-32 for the first time in the game with 1:35 to play.
Roehm was thrilled to see that shot go in.
"I can't even explain it. I've practiced that shot so many times, so to see it go in when it really mattered, it felt really, really good," Roehm said.
The Hornets were content to play keep away for the final moment. Finally, Dexter fouled the Hornets with 48 seconds - but they picked the wrong Hornet. S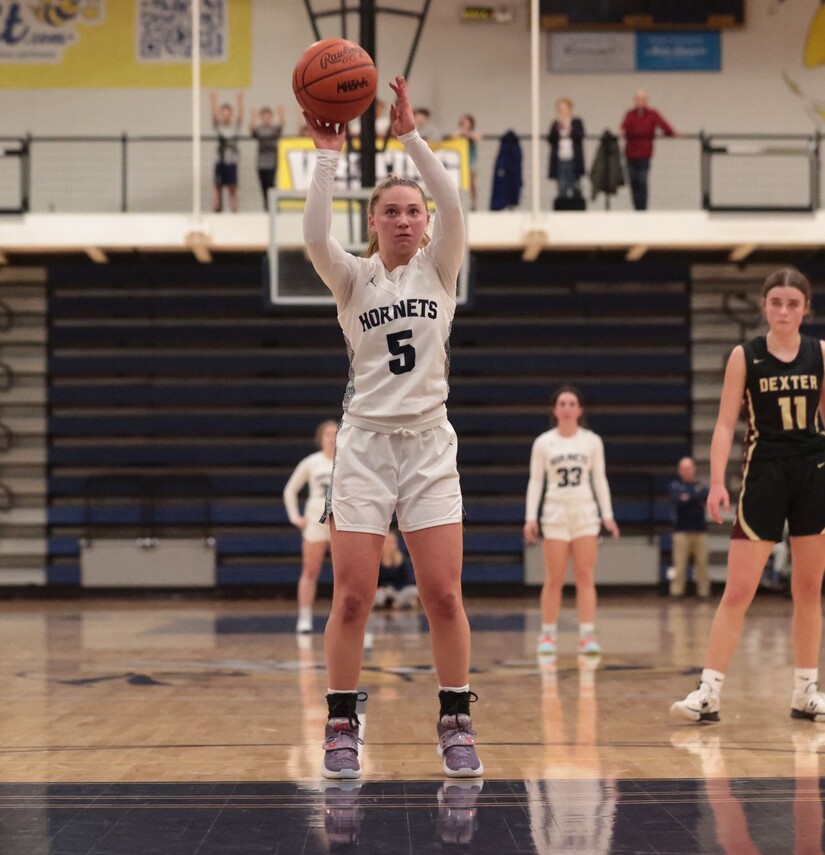 Stemmer stepped up for one-and-one - and once again made two. Saline was up 35-32.
Despite some chaos in the final seconds, the Hornets held on to win.
It was one of the biggest regular season basketball wins for the Hornets programs in recent memory. Afterward, the girls were pumped.
Stemmer, a junior who made varsity as a freshman, has played in a lot of wins for Saline basketball. But few stand out like this one.
"I'm probably shaking. My teammates know my adrenaline is rushing," Stemmer said. "I'm so proud of this team for how we came back and how we really fought for it. I've never seen this out of us before and I'm so glad we were able to pull it off."
Freshman Keira Roehm described the moment the buzzer sounded.
"It was a whole rush of emotion. I just couldn't be happier. It was so exciting because we went scoreless in the first quarter. It just built up and we had so much grit the entire time, it was so assuring that all that hard work paid off at the end," Roehm said.
Not much went right for the Hornets in the first half. Saline missed shot after shot and was down 9-0 after the first quarter.
Saline finally got on the board when Stemmer fought through the defense and set up Hesse for a basket early in the second to make it 11-2.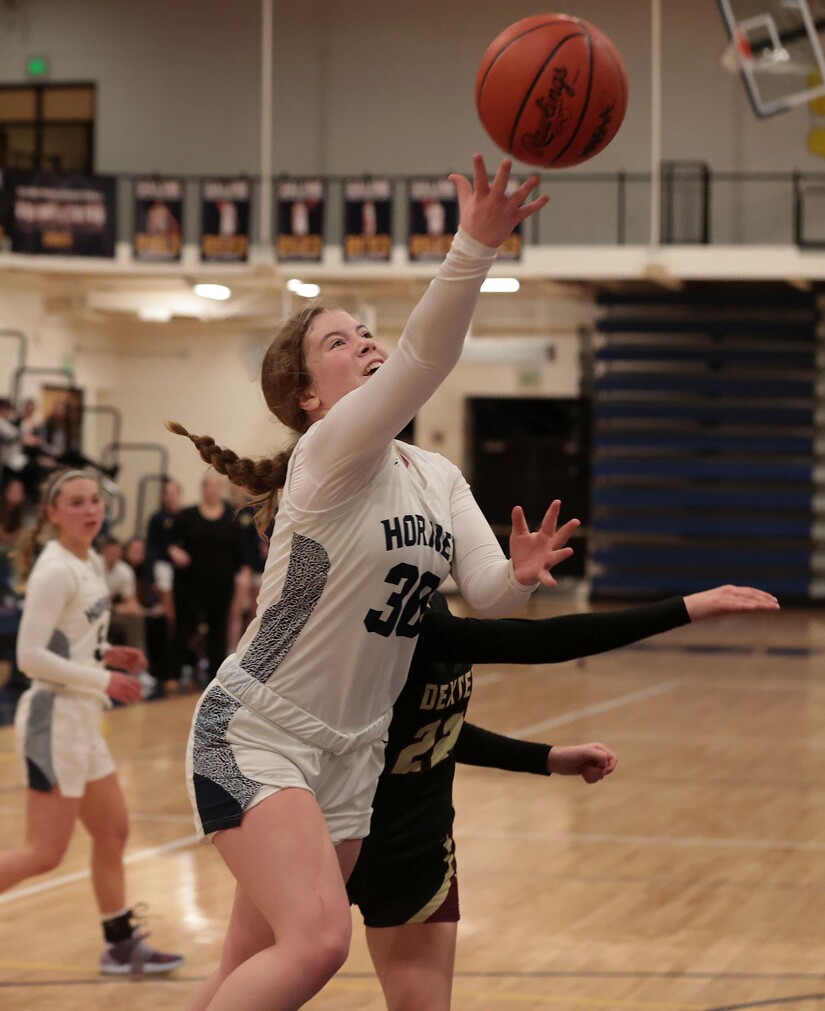 After a three by Dexter, Roehm scored on a drive through the paint. Saline was down 14-4.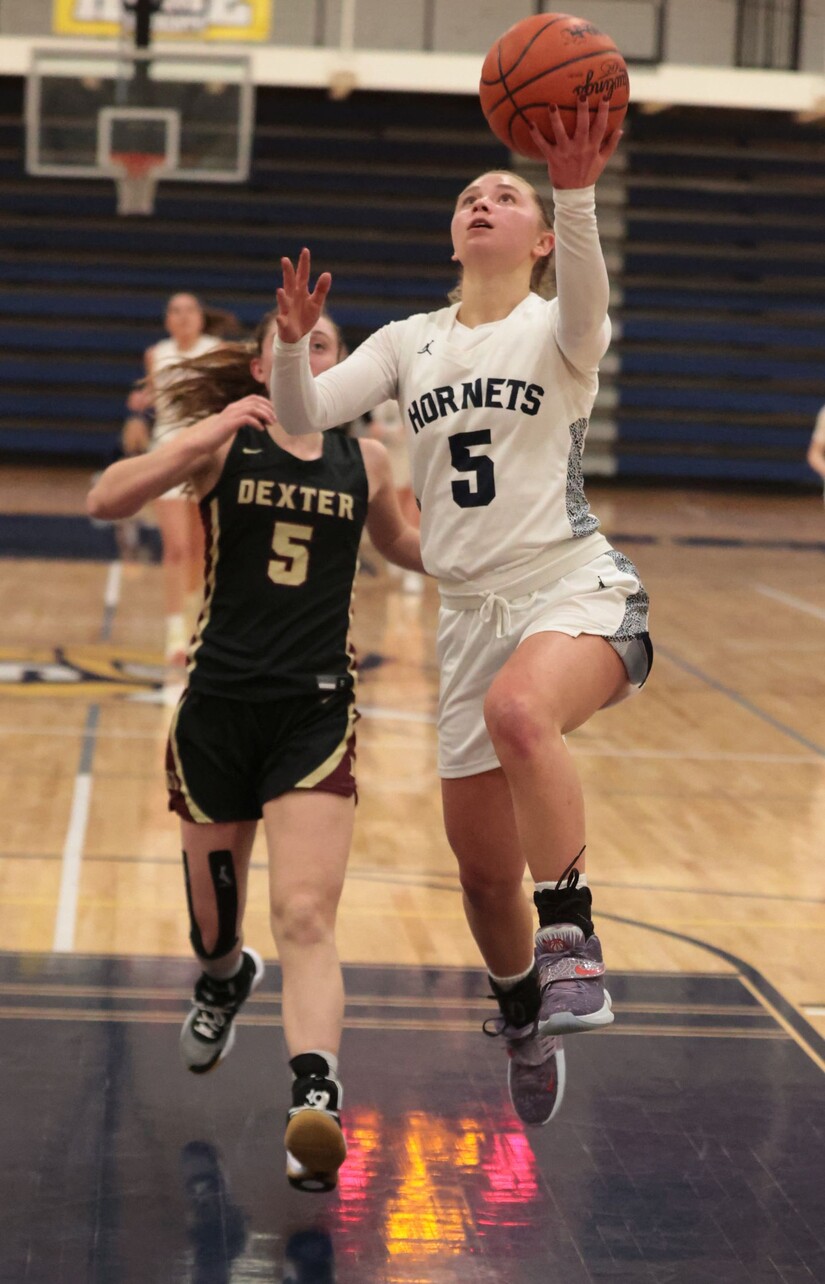 Saline closed the gap a little more when Stemmer stole the ball and raced in for a layup - something it seems she does at least once a game these days.
Late in the quarter, Beth Ann Ford was fouled and she made two free throws. Saline was down 18-8. That was the score at halftime.
Dexter scored first in the third quarter to take a 20-8 lead.
Roehm hit a three with 7:09 to play in the quarter - the Hornets' first three-pointer of the game.
After a Dexter point from the free-throw line, Anna Hesse hit a three-pointer. Saline was within six, at 21-15, with 4:22 to play in the quarter.
Dexter replied with a three-pointer to take a nine-point lead.
Stemmer put back the rebound of a Roehm shot to cut the lead to seven.
After a Dexter basket, Stemmer replied with a basket, working the give-and-go and Taylor Kangas, to make it 26-19.
Coach Roehm praised the play of several players. Stemmer had a very strong game.
"Kate's second half was dynamite. She looked like she was going to be the go-to player, that she was going to get it done for us, that she was going to well us to win. And we need that from her," Roehm said. "For the last three years she's been controlling games from the defensive end - like she did tonight. Guarding Chloe Perry is no small task. Kate hardly came out tonight. She went that hard all game, guarding a dynamite player, and offensively, she just looked like she was just going to get it done."
Hesse had another big game for the Hornets as well.
"Anna did a great job at the offensive end, slipping out of screens into open spots. And we needed those less contested baskets to help turn the game around," Roehm said. "Defensively, she got some key blocks and really went after the rebounds as well."
Freshman Keira Roehm did a great job of snapping the first half shooting slump. Getting over cold spells is something the Hornets work on in practice.
"Keira knows she's done the work, thousands and thousands of hours in the gym. The next shot, she's got to believe it's going in, and I do believe she believes that," Roehm said. "She made some really big shots for us tonight after a hard first half so I was really proud of her."
Games like this will strengthen the Hornets as they go deeper into the season.
"We need to play tough games like this to gain a calm confidence to start games like this," Roehm said.
Losing this game would have made winning the SEC a lot tougher.
"Losing this game would have made winning the SEC a real dogfight," Roehm said. "So this was a huge win. We've got plenty of more tests to come. But this is going to prove to be a turning point for our season."