BASKETBALL: Stemmer Scores 20 Saline Beats Woodhaven
Image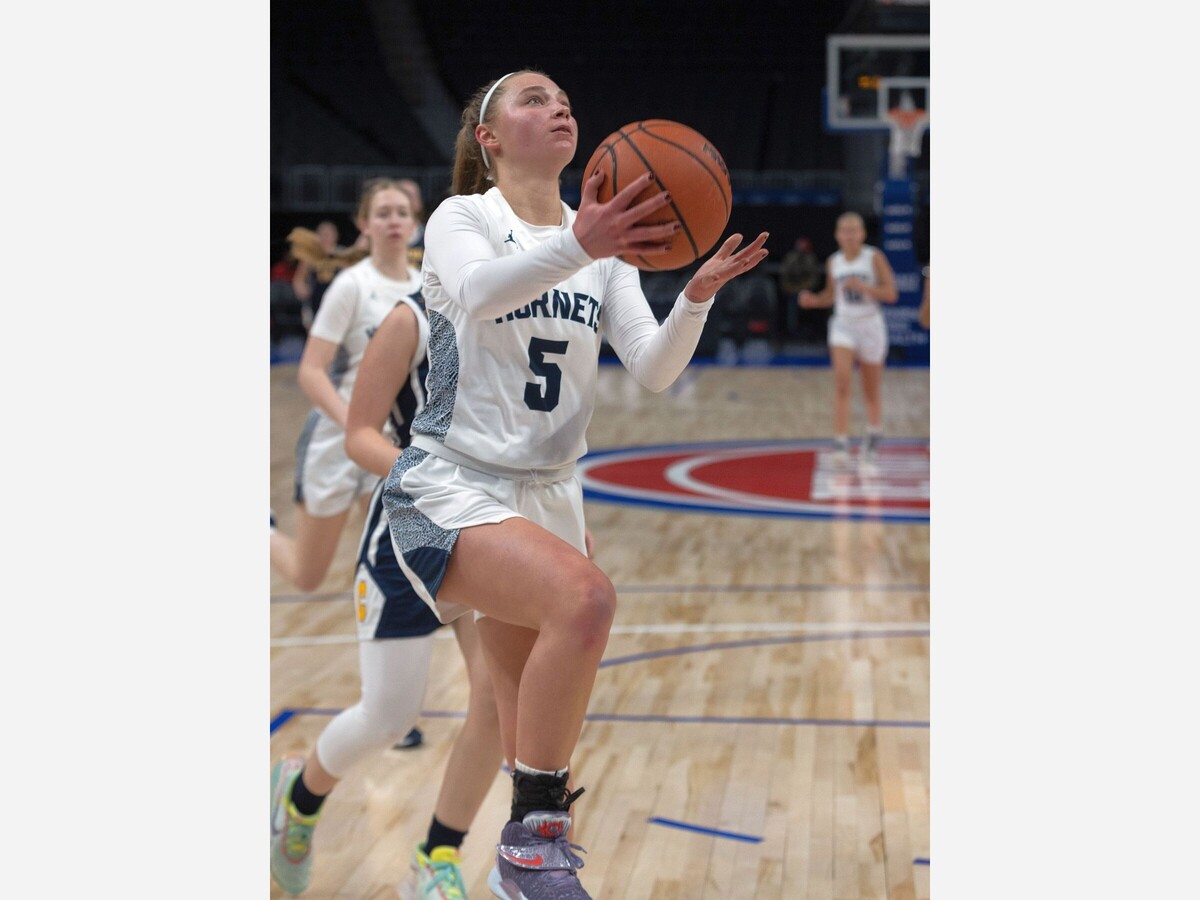 Kate Stemmer scored 20 points to lead the Hornets to a 54-41 win over Woodhaven Friday at Saline High School.
Saline improved to 10-1.
"Kate Stemmer was incredible tonight at both ends of the floor. She was on fire from 3, got to the rim and set up teammates for shots. She really played a complete game from start to finish," Coach Leigh Ann Roehm said of the junior. "Kate is really playing well right now. I love her confidence and the way she is taking over games."
Stats from the game:
Kate Stemmer 20 points, 6 rebounds, 5 steals, 2 assists
Keira Roehm 13 points, 4 rebounds
Beth Ann Ford 6 points, 8 rebounds, 2 blocks
Taylor Kangas 5 points, 2 rebounds, 9 steals, 4 blocks, 5 assists
Kadyn Maida 5 points, 3 rebounds, 4 steals, 2 assists
Bailey Burt 3 points
Linsdey Clarke 2 point
The Hornets made nine three-point shots. Stemmer and Roehm each made three, while Maida, Kangas and Bailey each hit one.
Taylor Kangas had another great all-around game - particularly on defense.
"Taylor Kangas forced turnovers at the defensive end and finished with 9 steals. That really helped us get out in transition and got our offense going. I am always impressed with her shot-blocking ability as well," Roehm said. "With 5 assists, she also really set up her teammates to get great shots."
Beth Ann Ford led the Hornets with eight rebounds.
"Beth Ann Ford was big on the glass. Even in situations where she didn't get the rebound, she boxed out and made the rebound possible for others. She also tipped many rebounds to others. She gave such an amazing effort," Roehm said. "Beth Ann is a centerpiece of this team's success night in and night out."
Roehm, the freshman, continued to show she can score many different ways.
"Keira Roehm really got us going on the offensive end in the first half. It is great to see her have games where she is getting buckets in many ways - from 3, from mid-range, and off the drive," Roehm said.
Saline is about to begin a three-game road trip with games at Grass Lake, Lincoln and Pioneer. The Hornets are next home to Bedford on Jan. 27.