Stully's Community Ed Basketball Preview
Image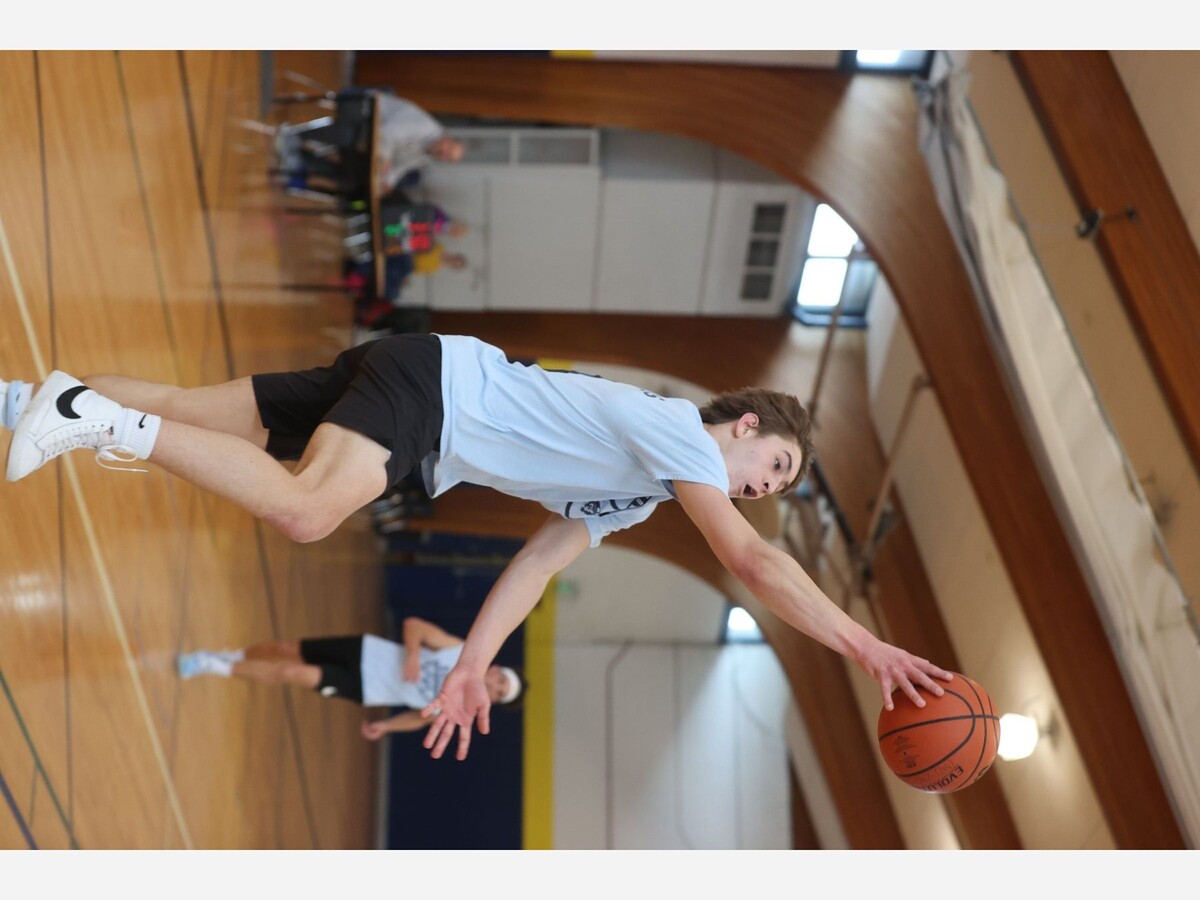 It's the hottest game in town.  Saline Community Education rec league basketball is about to get underway at Liberty School.
Here's the season preview from Coach Scott Stull.
Welcome to Stully's CE BB Recap:
2023 Pre Season Rankings:
Saline Wild Wings
Prestige Worldwide
Lil' Steppas
The Fades
O's
Bricklayers
Yodieland Buckets
Girl Ballers
Comments:
This season appears to be a two-team race and a third team with an outside chance at the title. Saline Wild Wings gets the nod as the #1 team as they have athletes, a combination of size and speed and experienced basketball players, AND, they are on a mission from the way things ended last season. They will need to find a way to consistently have multiple players score. Their issues are defensive post play, a true ball handler and consistent outside shooting. Prestige Worldwide, at #2, surprised some teams with their play last year as they started as a 6th ranked team, and consistently moved up in the rankings. They have some scorers and players that can handle the rock, but they will need to find multiple ways to score other than relying on the 3 point shot. Defensively, they will need a rim protector and have to rebound well to get out in transition. Lil' Steppas have players that can handle the ball, and appear to have some inside-outside-get to the rim scoring, but must lockdown on "D". They will need to effectively rebound so they can use their speed in the transition game. The Fades will need to hit fade-aways to score, in addition to running the floor and hitting some key 3s. Defense will also be key, gotta' play some as your games will need to be low scoring for you to win consistently. O's may have some O-fence as they have a few shooters and some bigs, but the bigs will have to get tough in the post. This team may lack in the most important aspect, D-fence. I see too many that want to score, and not enough to play lockdown "D". Who will do the dirty work of playing "D", rebounding and setting picks? Bricklayers will struggle on both ends of the floor, even though they have some experienced BB players, they are undersized. Post defense will be key, pack it in using a 2-3, or extend into a ½ court trapping press, 1-3-1?? Use your speed to get transition buckets. Yodieland Buckets, may need many buckets to compete. I do not see an offensive explosion occurring in games, unless you pop a bunch of 3's and hit them!! Defensively, you will need to defend without fouling and not allow second chances on offensive rebounds. Hope for a couple dub's this season. Girl Ballers are the last seed as they have some former BB players and athletes, BUT, do not expect many wins! The have players at the point, but scoring may be a challenge. Find your 3-point shooters and bomb away, and learn to play defense from your coach! Play hard and have fun should be your goal!! This old BB Coach will be rooting for you! Nothing personal or disrespectful toward any team in the rankings or comments, just an old guy's perspective!
Good luck to all teams!! Looking forward to a great season!!!
Stully
----------------------------------------------------------
Predictions for 1/14
Bricklayers
V Girl Ballers
Bricklayers should start the season with a win over Girl Ballers in the first game of the season. If the Bricklayers get out in transition, they should score via the lay-up at will. If it becomes a half-court game, they may have to work a little for their points. Girl Ballers will need to get back quick, lockdown in the half-court and score some points to stay close in this one. I got Bricklayers by 15+ in this one. Interesting dynamic of a sibling rivalry here.
The Fades V Lil' Steppas
This will be a good game pitting Seniors versus Juniors. Fades will need to slow the game pace down and execute in the half-court on offense. Defensively, do not let Lil' Steppas run the floor. Maybe settle into a 2-3 or match-up zone. Lil' Steppas, get out in transition and use your speed to get easy buckets. Work inside out in the half court and do not settle for 3s. A full or half-court press may be effective. Steppas win this one by 10+.
O's V Prestige Worldwide
A battle of the Junior class in this game of returning teams. O's were in the bottom tier last season while Prestige hung with the big dogs. O's, you have some shooters, but do not settle and work the ball to both sides of the floor. Also, look inside to the big's. Basket cuts will be pivotal to your offense. Defensively, wall up without fouling and hit the boards. PW, You can run the floor at any time, but in the half-court be patient and look for the easy buckets. Ball reversal and attack gaps. I think this may be close, but Prestige pulls away in the late stages of the game. PW by 8+. Another sibling rivalry game!!
Saline Wild Wings V Yodieland Buckets
SWW move to 1-0 versus the Yodies in this clash of Senior's versus a mixed grade level. Wild Wings will start strong in this one to prove the #1 seed is no fluke. I see them running the floor and pressuring on "D". My thought, if and when you get up big, work on your half-court game. Ball reversal, basket cuts, post feeds and kick outs. That may bring you a championship later this season. Yodie's, take care of the ball on the offensive end and try to take good shots. On the defensive side, get back, wall up, rebound and deny the post. SWW win big, 20+.
**Winners
More News from Saline