Stully's Jan 21 Community Ed Basketball Recap
Image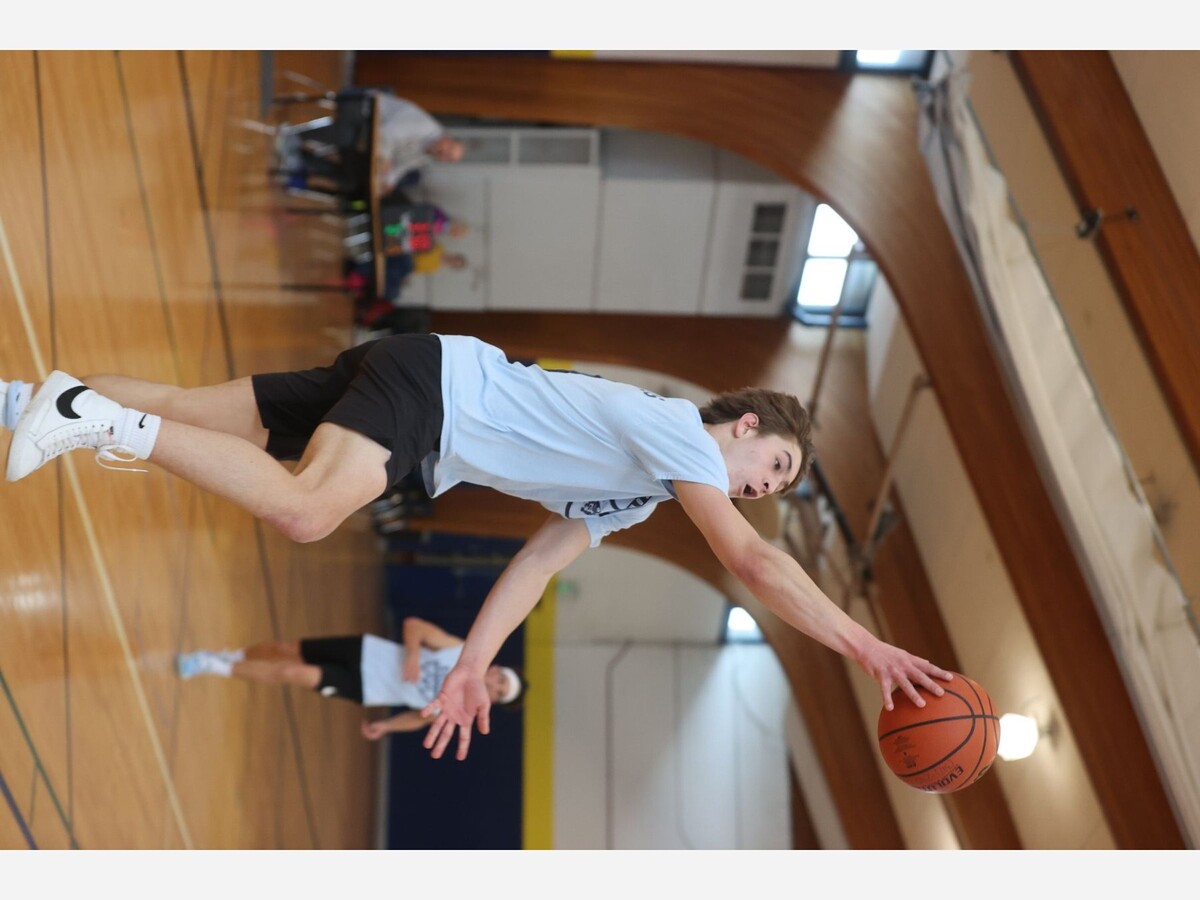 Welcome to Stully's (Scott Stull) CE BB Recap for Jan. 21.
Yodieland Buckets-47 V The Fades-22
Yodieland hit bucket after bucket in this upset win. They banked threes, hit threes straight on, scored on floaters and turn-around jumpers. The Fades, missing their two offensive threats, were no threat in this game as they trailed the entire game. All eight Yodie's scored as Josh Nagle paced the offense with 14 points(2 three's) and Jayden Jones hit double figures with 10(2 threes). Owen Harrison scored 10 points to lead The Fades offense.
Saline Wild Wings-47 V O's-32
Saline Wild Wings improved their level of play this week as they beat an O's team who gave Prestige all they could handle in week one. SWW was still a little shorthanded, but better play, execution and balanced scoring led to a win. O's, who hit nothing but threes in the first half, cooled off in the second half and were limited to eight second-half points. Jackson Conley's career-high 10 points paced the Wings offense. Noah Bonner scored 8 points for O's in a losing cause.
Lil' Steppas-66 V Bricklayers-28
Lil' Steppas dominated Bricklayers from start to finish in this game to move to 2-0. Steppa's defense stepped up in this one, creating turnovers and easy transition buckets. Bricklayers had plenty of bricks in this contest. Lil Steppas were led by Colton Whalen's career-high 20 points, while Anthony Gentile and Brandon Wise each chipped in with 13. Bricklayers leading scorer was Jackson Phillips with 11 points(3 threes).
Prestige Worldwide-81 V Girl Ballers-20
Prestige won big in this one, but did they get better offensively despite scoring 81 points? They ran the floor, but their half-court offense needs help to contend for a title. Girl Ballers made strides as they were almost at full strength and had their coach on the sidelines. Prestige was led offensively by Connor Mitzel(18), Caid Fox(14), Luke Sundquist(12) and Ian Furlong(11). Girl Ballers were paced on offense by Chloe Kraft and Kailee Cahill with 8 and 6 points, respectively.
Powerade "Play of the Day"
**While Bricklayers were getting it handed to them and long-range shots became the norm, Jackson Phillips hit a half-courter late in the game, nothing but net!! THE "Powerade Play of the Day". Congrats Jackson!!
Famous Amos Cookies "Team of the Week"
**Yodieland Buckets get the nod this week as they scored the first upset of the season dismantling the Fades. Congrats Yodies!!
Standings: Pt. Differential
Prestige Worldwide 2-0 +66
Lil' Steppas 2-0 +52
Saline Wild Wings 2-0 +22
Yodieland Buckets 1-1 +18
Bricklayers 1-1 +3
O's 0-2 -20
The Fades 0-2 -39
Girl Ballers 0-2 -102
Top Scorers:
Colton Whalen-20
Connor Mitzel-18
Josh Nagle-14
Caid Fox-14
Anthony Gentile-13
Brandon Wise-13
Luke Sundquist-12
Jackson Phillips-11
Ian Furlong-11
Jayden Jones-10
Owen Harrison-10
Jackson Conley-10
Predictions for 1/28
Girl Ballers V Saline Wild Wings
SWW should have little trouble with the Girl Ballers in this epic battle. Wild Wings should be at full strength this week as they prepare for next week's matchup with Prestige Worldwide. But, do not look too far ahead!! Girl Ballers, you have improved by the week, topping the 20-point mark in your last game. Look to build upon that and have some fun. Saline Wild Wings win this one by a bunch!!
Lil' Steppas V Yodieland Buckets
This could be a really good game as Lil' Steppas have been solid through two games and Yodieland Buckets have impressed me with their ability to make baskets and defend. YB, you will need to keep that momentum going to come out with a win against Lil' Steppas. In the smaller gym at Heritage, it could be a game of who plays the best defense. Yodies have played solid "D", but have not seen the defensive pressure that Lil' Steppas can amp up. I think Steppas come out with a defensive plan to use their speed, athleticism and size to shut down Yodieland's Buckets. In the end, it is Lil' Steppas by 8+.
The Fades V O's
In a battle of winless teams, this could be a pivotal game for tournament seeding. The Fades will need to be at full strength to have a chance. They showed last week they could not muster much offense without Muir and Barker. O's, you need to be a better second-half team. You come out on fire in the first half with threes, then fade in the second half. I think this will be close with The Fades leaning on Muir and O's leaning on three's. At Heritage, with the smaller court, the three is more easily defended. The team the cranks up their defense wins. This game could go to OT, but I am taking the O's because of the multiple players that can score. O's by 3 or less.
Bricklayers V Prestige Worldwide
Bricklayers will need to shore up their defense against Prestige to have a chance in this game. Although PW struggles on offense, they may have gotten a little confidence with last week's win. Bricklayers, force a half court game on the small court and make Prestige execute an offense. You will also need to hit some three's and be patient on offense yourself. Prestige, you have to prove you can score with the big dogs, AND, get back to playing lock down "D". I think Prestige gets it done, winning by 8+.
****Predictions are based on a full squad showing up! Injury report/No shows can affect the predictions!!
Winners
Stully's Prediction %(SPP)
Last Week 3-1 .750 Overall 7-1 .875
POWER RANKINGS:
Saline Wild Wings
Lil' Steppas
Prestige Worldwide
Yodieland Buckets
The Fades
O's
Bricklayers
Girl Ballers
More News from Saline