BASKETBALL: Mesman Leads Saline Boys to 6th Straight Win
Image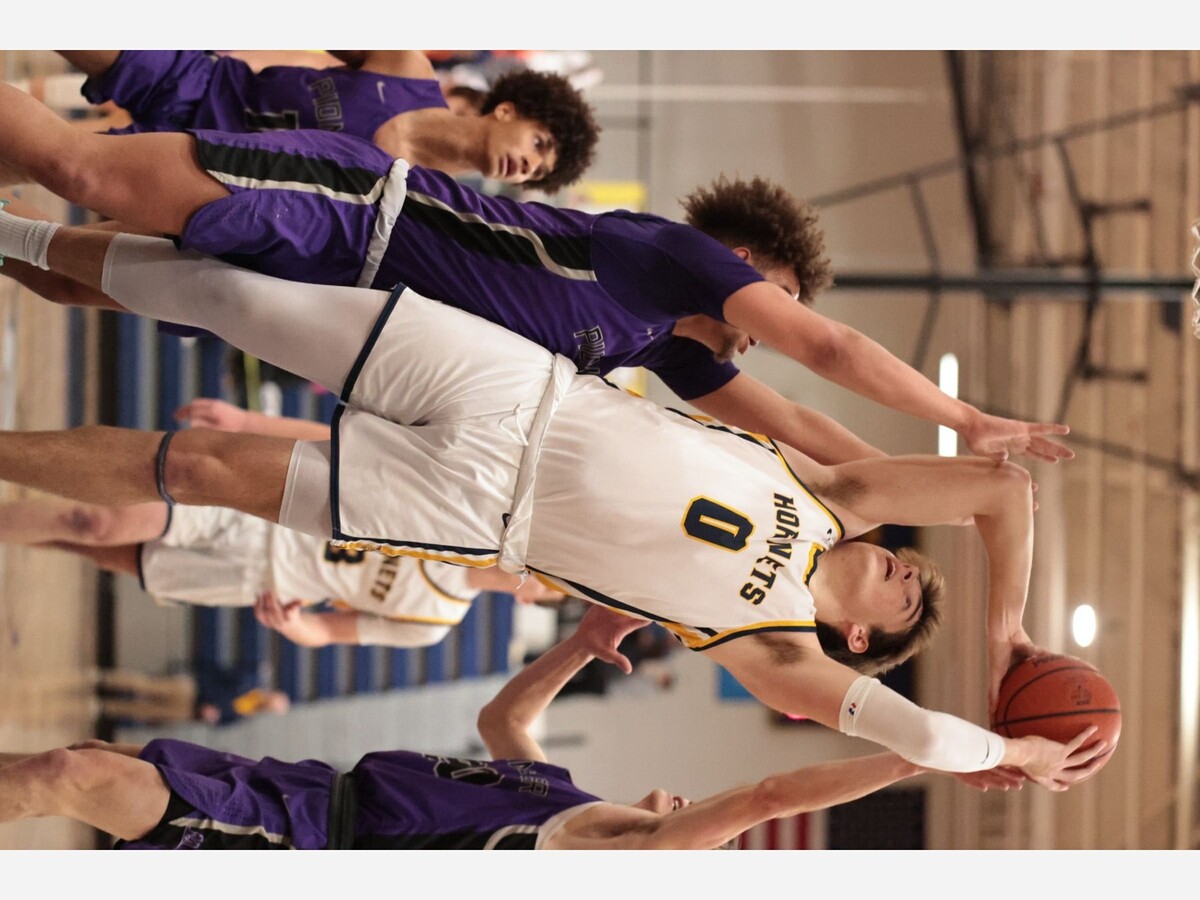 Saline junior Dylan Mesman is one of the most highly sought-after tight ends in NCAA football coaching circles. Lately, he's been consistently showing just how good he can be on the basketball court, too.
Mesman scored 20 points as Saline defeated Pioneer, 57-42, to improve 9-3 overall and 4-2 in the SEC Red.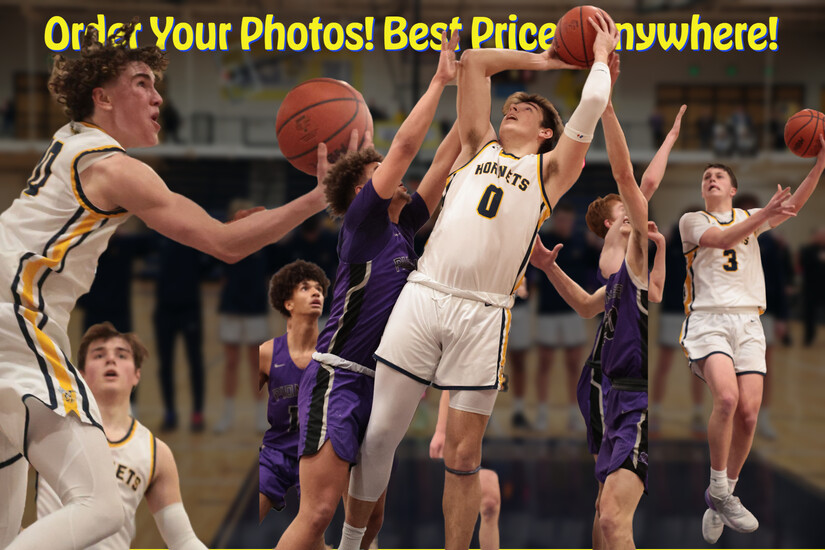 Saline has won six straight games to start 2023. 
Zach Fidh and Jonathan Sanderson each scored 14 points.
Mesman said the Hornets just keep rolling.
"It feels good. Coach told us at the beginning of the year our New Year's resolution is to never lose and I think we're filling that out pretty well," said Mesman, who also grabbed a ton of rebounds for the Hornets. "6-0. I love it."
Mesman said the Hornets have improved since the beginning of the season.
"Most definitely. Our chemistry has gone up. I feel like our coaching staff and us have merged really well," Mesman said.
The Hornets extended their winning streak without the services of their usual starters, Garrett Baldwin and Harrison Rogers. Juniors Peyton Widen and Joe Fairman got the start in their absence. Wynter Burnett also had a good game for the Hornets.
"We're rolling right now. I'm proud of the guys that stepped up today. They got after it. They played hard. They did all the little things," Saline head coach Mike Marke said. "That's what I keep preaching is the little things."
The Hornets have now matched their longest winning streak since 2016 when they won six straight. Saline also won six straight games to open the season in 2011-12.
Marek said maintaining intensity can be challenging during a winning streak.
"I'm so proud of those guys because they keep answering the bell every night. It can be difficult to make them focus on the next game. You can't just come out and think that because you're on a streak that you're the better team. But tonight we were the better team," Marek said.
Marek appreciates the way Mesman has grown into a leader on the Hornets.
"I told him he could be a leader and he's stepped into those shoes. It's not just what he does on the court. He's helped us overcome adversity and just play hard on the court," Marek said. "He's going to make a football program really happy one day."
Saline was down 2-0 in the first when Zach Fidh put the Hornets on the board with a three from the corner.
Saline began working the ball inside to Mesman for points. He had three buckets in the paint to extend Saline's lead to 10-6.
Jonathan Sanderson, who seemed to play the role of a playmaker in the first half, gave Saline a 13-8 lead with a three.
Up 13-10, Saline closed out the quarter with baskets by Mesman, Sanderson (1-for-3 from the line) and Burnett.
The second quarter began with Saline leading 18-10. Pioneer closed on Saline with a couple of free throw points. 
Fidh made it 21-12 with a three.
Pioneer closed the gap to 21-16 when Mesman took over again, scoring Saline's next six points for a 27-18 lead.
Saline led 27-21 at halftime thanks in large part to Mesman's 14 points.
Pioneer spent much of the third quarter closing the gap, even taking the lead at one point. The Pioneers scored the first two baskets of the quarter to cut Saline's lead to 27-25. After a layup by Fidh, Pioneer scored two baskets to tie the game at 29.  
The Hornets went ahead, 33-29, on two free throws by Mesman and a steal and bucket by Fidh. Pioneer replied with two from the stripe and a field goal.
Late in the third, Pioneer went up 38-37 on a three-pointer.
And that's when Sanderson's scoring emerged. 
First he hit a fadeaway jumper to give Saline a 39-38 lead.
Burnett took a pass from Sanderson and laid it in for a 41-38 lead going into the fourth.
The fourth quarter was all Saline.
Sanderson opened the scoring. Then Mesman put back a rebound and Sanderson hit a three to make it 48-38. 
Peyton Widen scored to make it 50-38. Fidh followed with a lay=up.  Pioneer got one last basket
Saline closed out with baskets by Mesman and Burnett and two free throw points for Sanderson.
Saline faces a tough Bedford team Friday at home.