Pittsfield Planners Consider Changes to Industrial Park Plan
Image
Pittsfield Planning Commission has several matters to discuss at its Feb. 2 meeting.
The meeting begins at 6:30 p.m.
Changes Sought for Proposed Industrial Park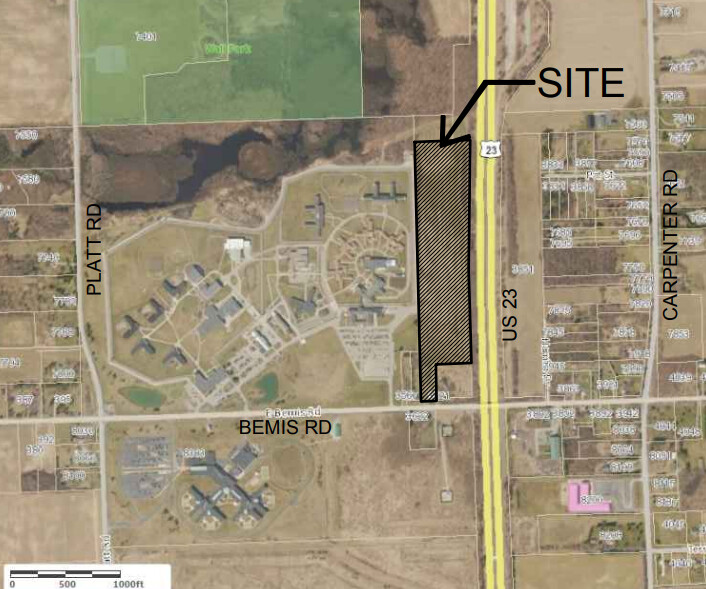 Vanston/O'Brien Inc. is proposing the Reed Industrial Park Site Condominiums development on the northwest corner of Bemis Road and US-23. The property is owned by Bemis Land LLC.
The land, located between the Huron Valley Women's Correctional Facility and US-23, is mostly vacant and has been used recently for farming.
The applicant wants to change the existing planned unit development and court-modified project to expand the list of permitted and conditional uses, change the layout and increase the amount of impervious surface on site. Potential new uses would include self storage, recreational vehicle storage, data processing and computer centers. The applicant also wants to allow private clubs/lodge halls, wireless communication facilities, farm equipment sales/repairs and crematoriums as conditional uses.
Carriage House Resolution
The commission will consider adopting a resolution allowing conditional use permit for a carriage house or "mother-in-law suite" at 7464 Fosdick Road. The applicant is proposing a 768 square-foot detached dwelling.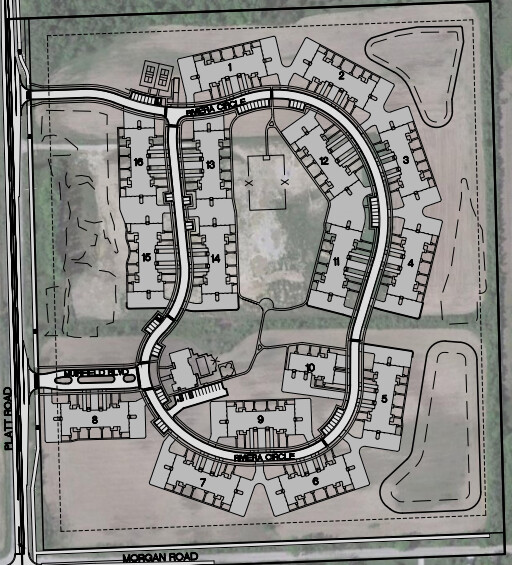 Changes Proposed to Platt Road Development
Rock Companies is asking for an amendment to the approved site plan for Legends of the Grove - a 250-unit, 16-building development planned for the northeast corner of Morgan and Platt roads.
Changes include:
Relocating a dogpark to the center open area and increasing its size. 
Adding pickleball courts in place of the former dog park area.
Adding a grilling patio area at the center of the open area.
Adding a child playscape area near the clubhouse.
Relocating a compactor away from the clubhouse.
Site Plan Consideration
Vanston/O'Brien Inc is seeking final site plan approval for Eagle Industrial Park Lot 4, located off Morgan Road, East of Carpenter Road. The property is owned by Maui Properties, LLC.
Plans call for a 24,000 square-foot, $2 million building on the two-acre site that's part of a larger industrial park.