THIS WEEK IN HORNET COUNTRY: Girls Basketball Takes Charge in SEC Red, Boys Basketball Rolling, Hockey Goes Up North
Image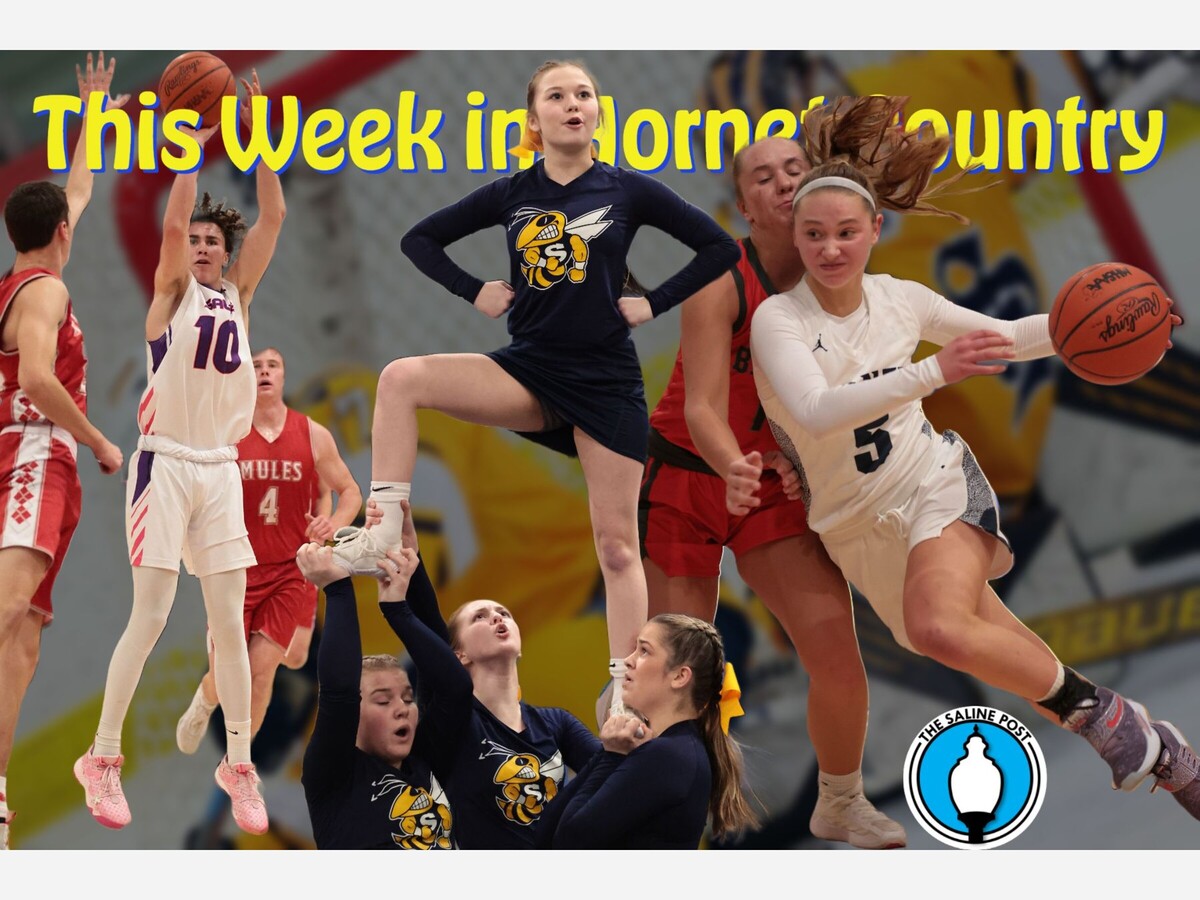 The Saline Hornets keep rolling! Both basketball teams won both games. The hockey team stayed undefeated since mid-December. Here's a look at your Hornets!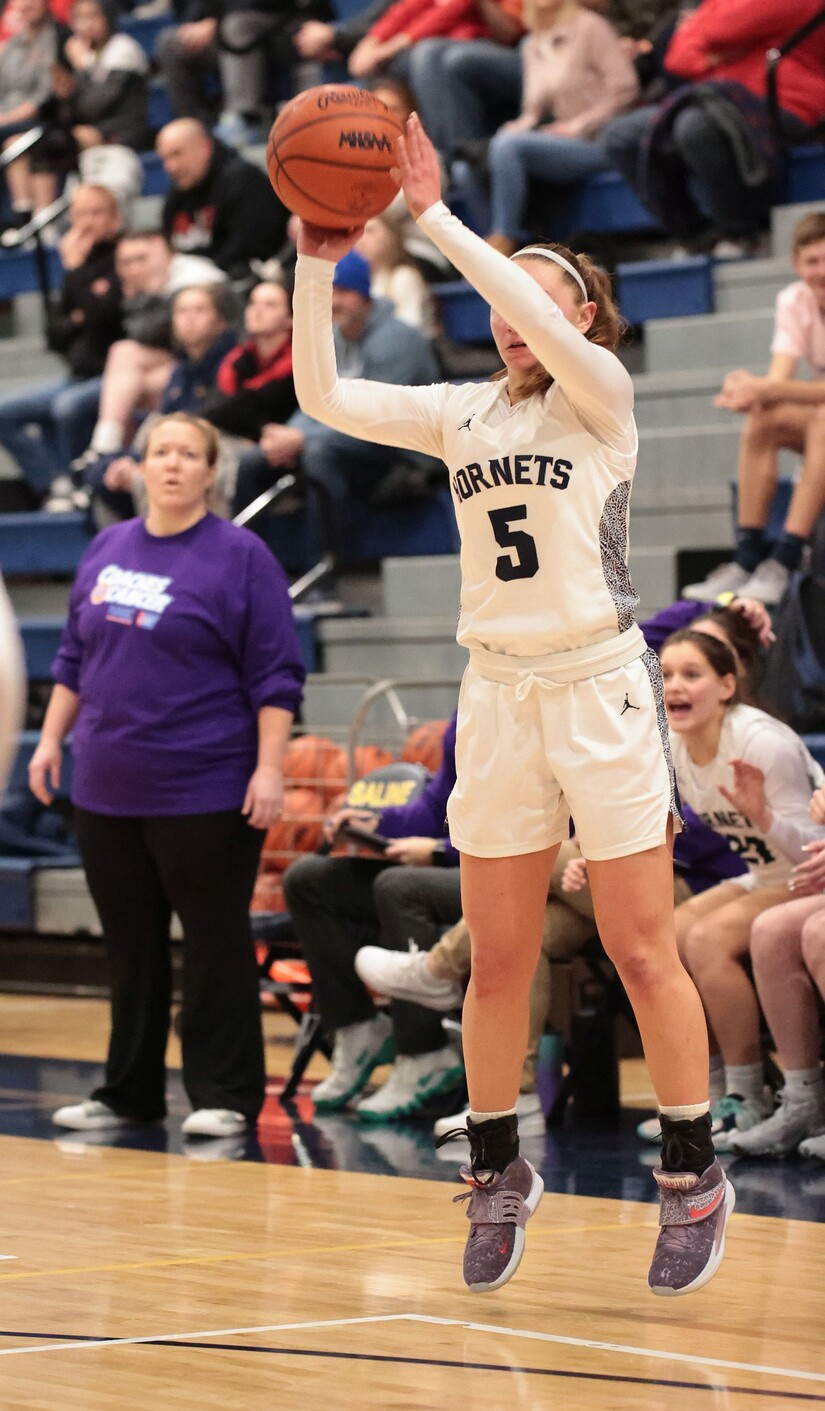 Saline Girls Basketball
Last Week:    Saline went 2-0, beating Pioneer (35-33) on Keira Roehm's buzzer-beater at Pioneer and Bedford  (41-22) on Kate Stemmer's 4 minutes of utter dominance of Saline High School.
This Week:  Saline visits Huron Tuesday and hosts Skyline Friday (5:30 p.m. start)   
Noteworthy:   The Hornets are the only undefeated team in the SEC Red halfway through the conference schedule. The win over Bedford
Starpower:    Keira Roehm lifts the Hornets over Pioneer at the buzzer. Kate Stemmer was Can't Miss Kate in the late third and early fourth quarter Friday in the Bedford showdown. She had 15 points in a little more than 4 minutes to give Saline control over a game that had been a tight defensive struggle.
The Skinny:   The second half could be tougher as the Hornets face Dexter and Bedford on the road but with every victory, you can feel the Hornets gaining confidence. The Hornet defense just wears opponents down and once an opponent gets a little gassed, Saline's offense can go to town.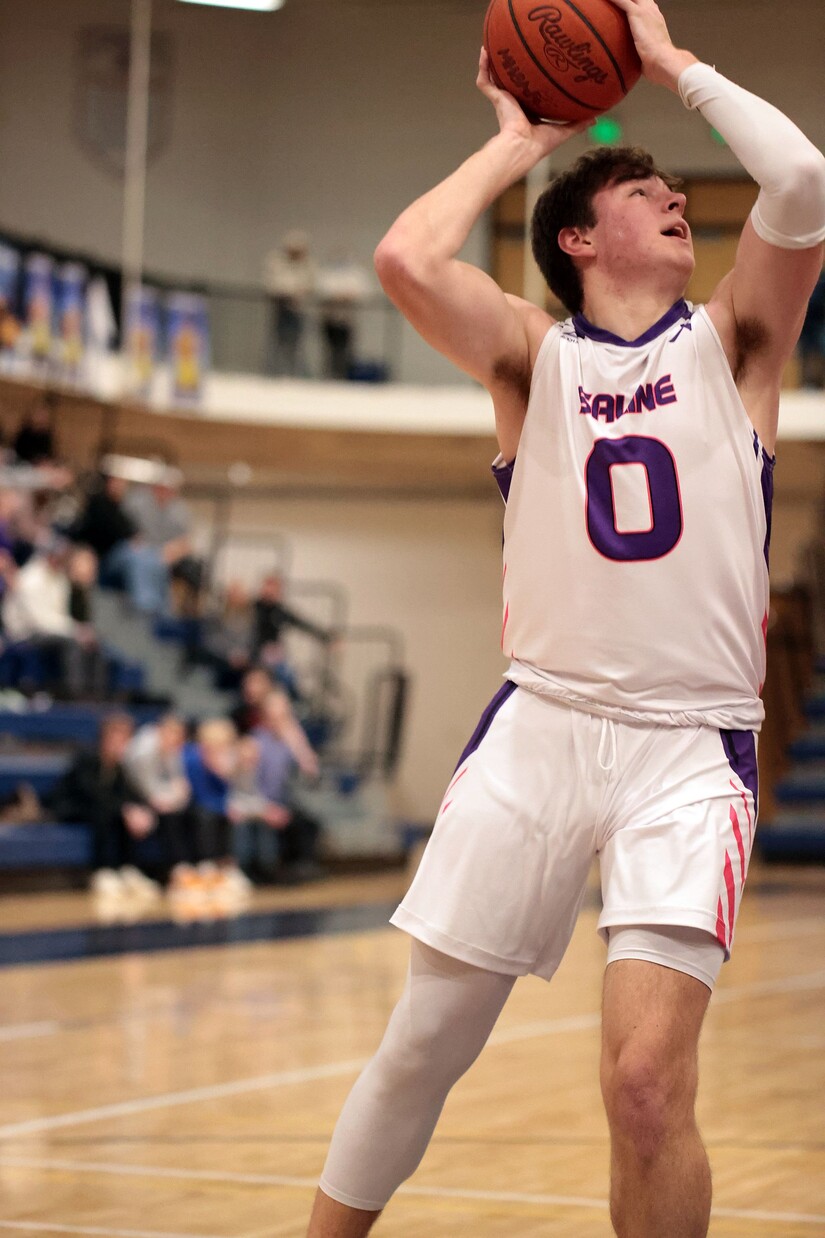 Saline Boys Basketball
Last Week: The Hornets hit a home stretch on a streak and have kept it going. They beat Pioneer (57-42) and Bedford (57-47) last week. Saline improved to 10-3 overall and and 6-2 in the SEC Red.
This Week: Saline hosts Huron Tuesday and Skyline Friday.
Noteworthy: Saline has won 7 straight games - the longest streak the boys' program has had in well over a decade. Saline's in second place in the SEC Red and climbed into the Dzone's top 25 for week eight.
Starpower: The Jonathan Sanderson secret is out. He scored 23 on Friday and totally took over the game in the fourth after Bedford took a brief lead. Dylan Mesman scored 20 for the Hornets on Tuesday against Pioneer.
The Skinny: The Hornets just aren't getting rattled. Twice last week the Hornets gave up big leads. The Hornet team we saw last year and earlier this year might have crumbled under the pressure. But this team stays poised. Tuesday's game against unbeaten Huron is the game of the year so far. First, it could put Saline in contention for the league crown - something unheard of for a long, long time. Second, it can show the Hornets just how far they've come.
Saline Hockey
Last Week: Saline went 1-0-1. The Hornets' 8-game winning street was snapped in their 4-4 tie with Travis City Central. Saline rebounded to beat Travis City West, 6-1.
This Week: Saline plays Skyling Monday at Chelsea. Thursday, Saline plays Cranbrook Kingswood at Trenton. Friday, the Hornets play Grandville at Trenton. 
Noteworthy:  Saline, at 15-2-1, is ranked eighth in the Division 1 rankings on Michigan High School Hockey Hub.
Starpower: Mateo Iadipalo and Blake Woodrel both had a goal and two assists against Travis City West. Bryce Ronewicz scored twice against Travis City Central and leads Saline with 18 goals.
The Skinny: The Hornets have won the SEC Red and are honing their game against quality opponents as they prepare for a tough regional.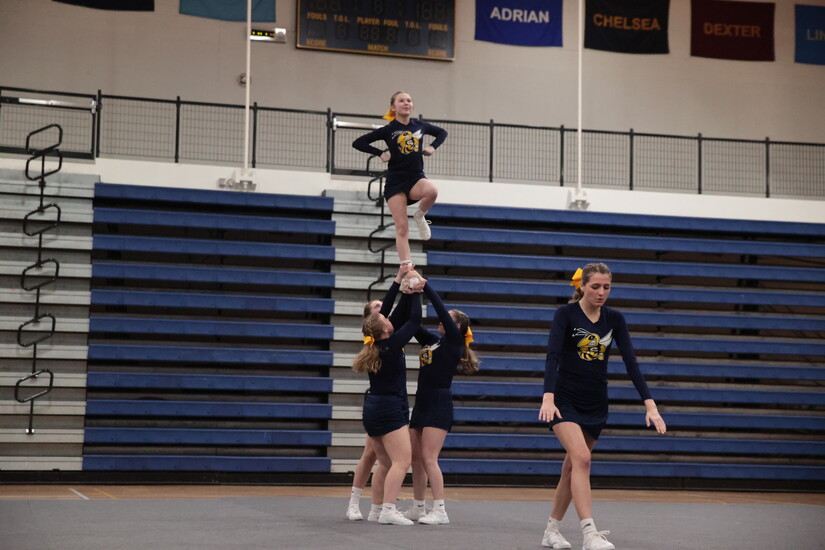 Saline Competitive Cheer
Last Week: Saline competed at the SEC Red jamboree at Saline High School and visited Lincoln Saturday. Saline took third place in the SEC Red jamboree, 
This Week: Saline hosts a 26-team jamboree Saturday.
Noteworthy: Saline nearly took second despite having a very small team.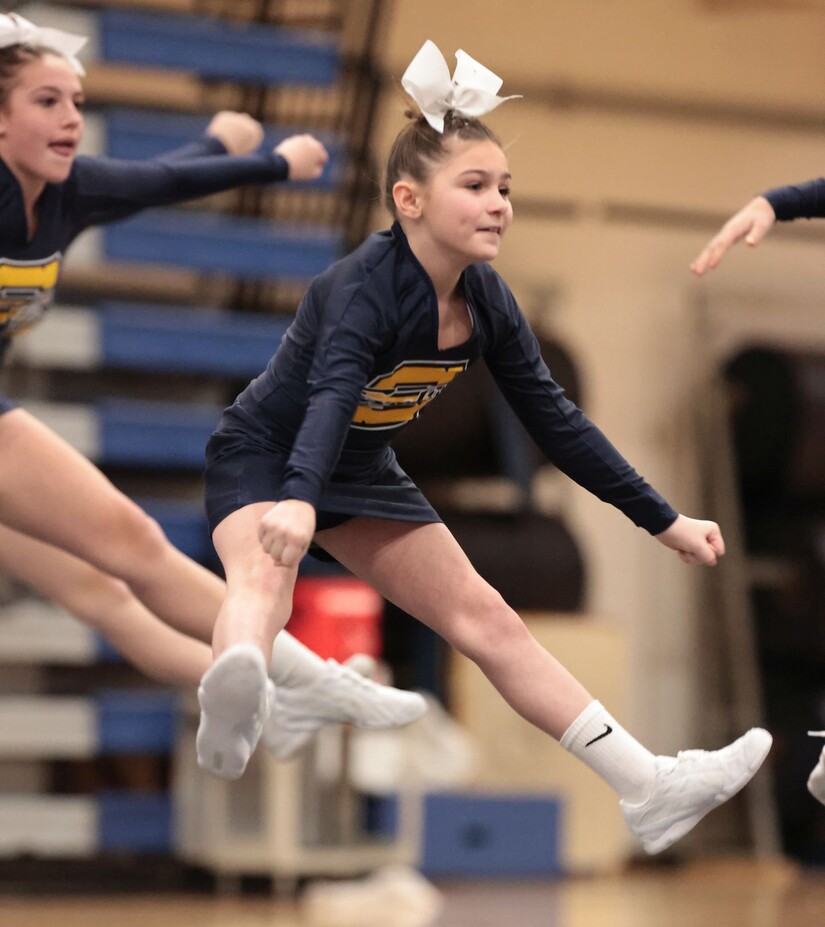 The Skinny: The future is bright. The middle school team fields two teams. One took third and the other took seventh.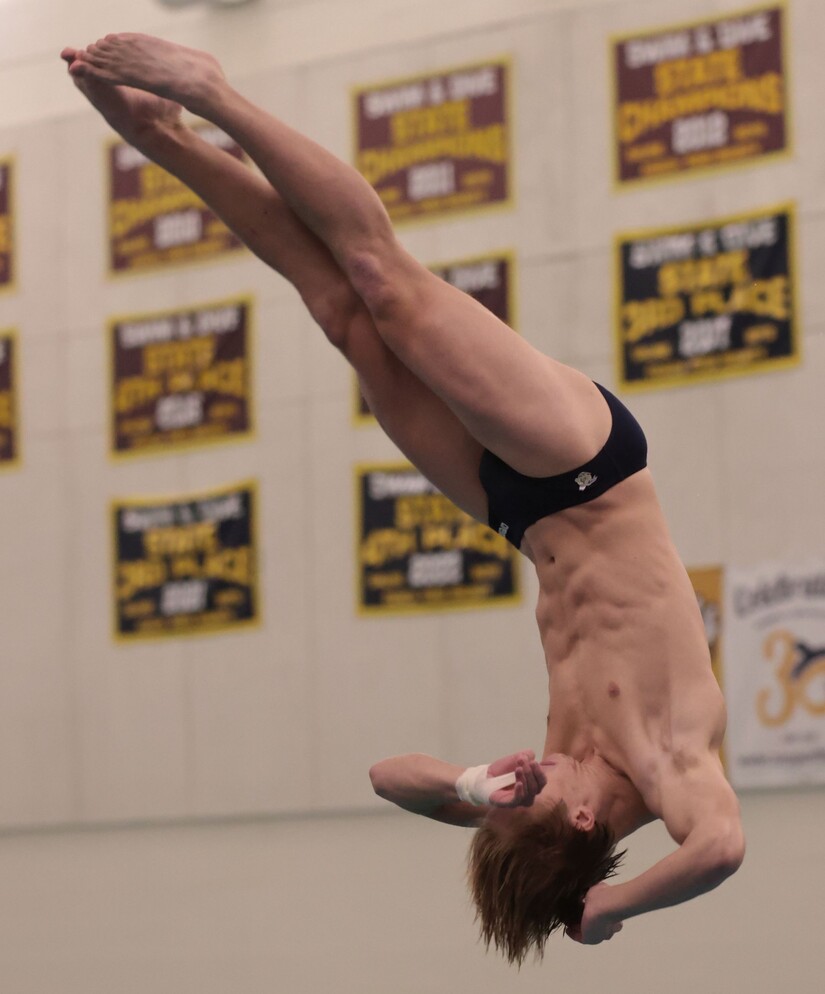 Boys Swim and Dive
Last Week: Saline beat Lincoln, 140-43.
This Week: Saline visits Pioneer Thursday
Noteworthy: Deniz Ozil's time was good enough for the state cut in the 500-yard freestyle.
Starpower: Liam Russell, Ethan Bull and Deniz Ozil won two events each.
The Skinny: It's getting close to crunch time. Some swimmers are aiming for big end of season times to get to states, others are working toward peaking at states.