BASKETBALL: Stemmer, Kangas Lead Saline Girls to Win at Huron
Image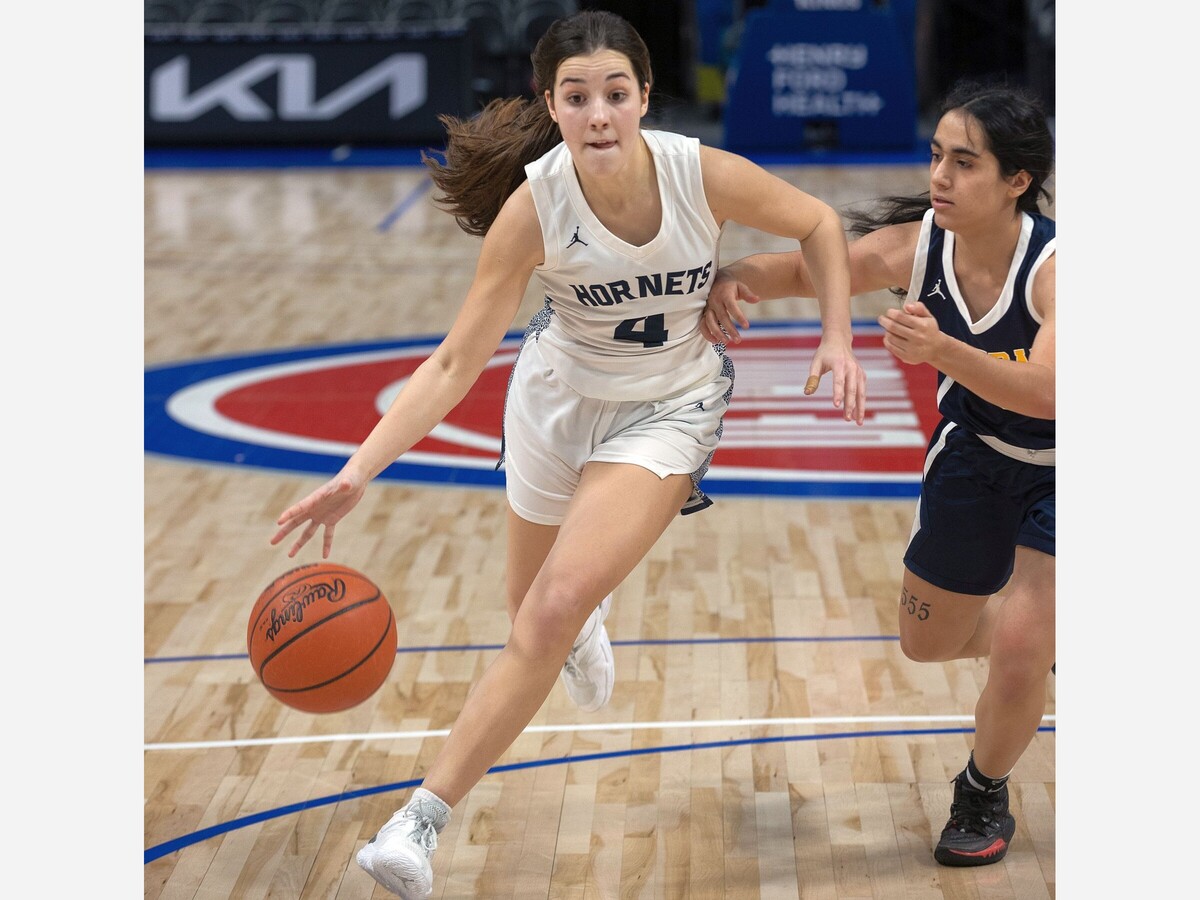 Saline began its second trek through the SEC Red with a 61-46 win over Huron Tuesday at Ann Arbor Huron High School.
Saline improved to 14-2 and is 8-0 in the SEC Red.
Kate Stemmer scored 15 points and had five assists for Saline. Taylor Kangas scored 14 points and had five rebounds, five steals and five assists.
The Hornets had 18 assists and shot 11 three-pointers.
"We really shared the ball well tonight. This team has an incredible percentage of assists per field goal. I am so proud of the team for how they want to set up their teammates," coach Leigh Ann Roehm said. "We are really shooting it well right now. Six different players made a 3 and we are shooting it really confidently."
Kate Stemmer went 4-for-5 on threes.
"Kate Stemmer shot the cover off the ball again tonight. When she's shooting it like that, we are really hard to guard. She just continues to get better and better. Really impressed with her tonight," Roehm said.
Kangas continued her great all-around play
"Taylor Kangas really got us going at both ends of the court. She made a couple 3s, got to the rim, and picked up steals that got us in transition. She is playing some great basketball right now," Roehm said.
Beth Ann Ford helped the Hornets in the paint.
"Beth Ann Ford was great tonight. Versus two talented bigs on Huron, she was confident at the offensive end and ran transition really well," Roehm said.
Coach Roehm also called attention to the play of Kadyn Maida.
"Kadyn Maida had a great game. She drove tough, passed it well and did a good job on the glass. She really stepped up tonight," Roehm said.
The stats:
Kate Stemmer 15 points, 5 assists
Taylor Kangas 14 points, 5 rebounds, 5 steals, 5 assists
Beth Ann Ford 8 points, 3 rebounds
Kadyn Maida 7 points, 3 rebounds, 2 assists
Keira Roehm 7 points, 5 rebounds, 2 assists
Hadley Griffin 3 points, 2 assistsPayton Maloney 3 points, 2 rebounds
Anna Hesse 2 points, 4 rebounds, 2 steals, 2 assists
Bailey Burt 2 points
Around the SEC Red:
Bedford defeated Dexter, 46-38, at Dexter. Bedford is 7-1 in the SEC Red and Dexter fell to 5-3.