BASKETBALL: Saline Win Over Skyline Extends Streak to 5
Image
Senior Taylor Kangas scored 14 points to lead Saline to a 51-16 win over Skyline at Saline Friday.
Saline's fifth straight win lifted the team record to 15-3 overall and 9-0 in the SEC Red.
"I thought we played well. We moved the ball. We got out in transition. We hit some threes. We really shared it and had fun playing together," coach Leigh Ann Roehm said. "That was our goal today - to come in and be us and do what we do. I think we accomplished that."
Roehm praised the play of Kangas - who was a perfect 4-for-4 from three-point range midway through the game.
"She's playing great basketball right now. She's played great basketball all year but now we are adding the element of shooting and scoring to her game and she's just on fire right now," Roehm said. "That adds such a dimension to our offense. We are really hard to guard. We're kicking on all cylinders right now."
Kangas said she felt good shooting the basketball.
"I've learned to relax when I'm out there," Kangas said. 
"I'm playing for the people around me. I'm not playing for myself. I'm not playing for the amount of shots that I get," Kangas said. "So I've been able to be a little relaxed and make more shots."
Nine different Hornets scored and everyone got in the game.
"Everyone contributed with the minutes they had. It's great for camaraderie. Everyone works so hard, day in, day out in practice, so it was great to see everyone have quality minutes today," Roehm said.
After a lot of high-stakes games in recent weeks, the Hornets were glad to have a game where everyone could get involved in the play.
"We're having fun. This was a game of much fun and much joy," Kangas said. "We're still doing some great shooting. It means a lot to keep the streak going - and to keep it going for each other."
Kangas was thrilled to see reserves come off the bench and hit big shots.
"It's so fun. That's what we play for - to see everyone on the court, to see everyone shooting those shots. And it means a lot to them too," Kangas said. "They have a lot of smiles and laughs and we become more united as a team when that happens."
The Hornets started a little slow. Kangas hit the first of four three-pointers with 3:30 left in the first quarter to open the scoring.
Kadyn Maida (9 points - and points in every quarter) made a layup to give Saline a 5-0 lead.
Kate Stemmer went 1-for-2 from the line to give Saline a 6-0 lead, which the Hornets took into the second quarter.
The second quarter began with a Skyline basket. Saline answered back with a three from Anna Hesse (3 points).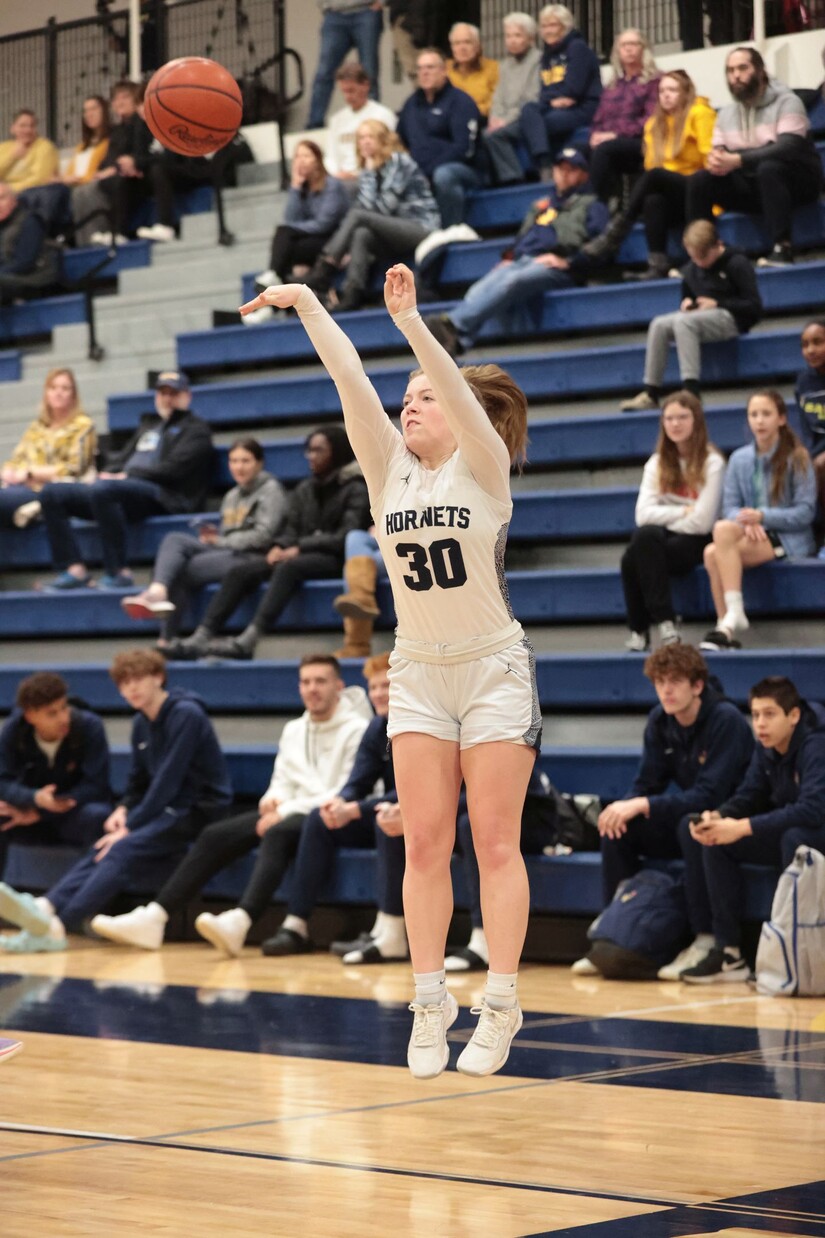 After another basket by Skyline, Keira Roehm (6 points) gave Saline a 12-4 lead. Kangas hit her second three of the game to make it 15-4.
Skyline made a basket and then the Hornets closed with the quarter with a  12-point run.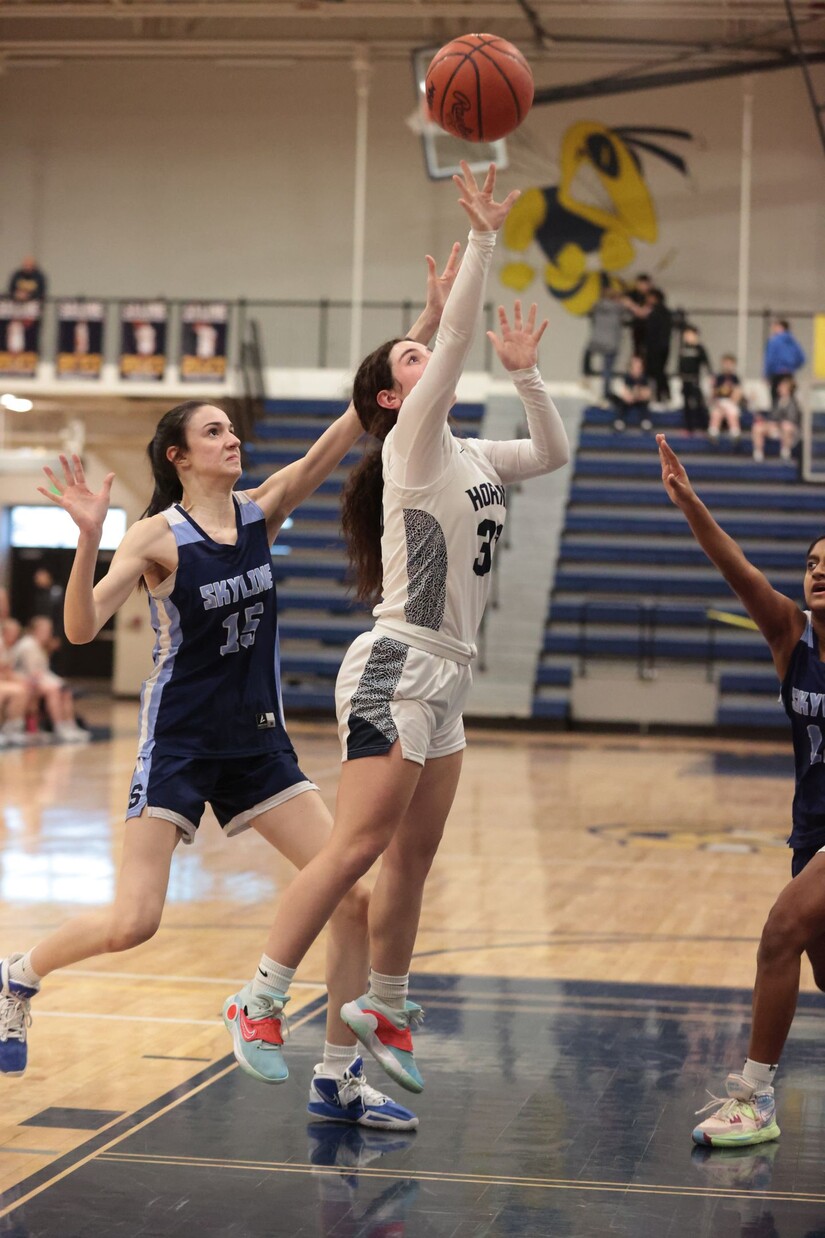 Hadley Griffin started the run with a basket from in the paint.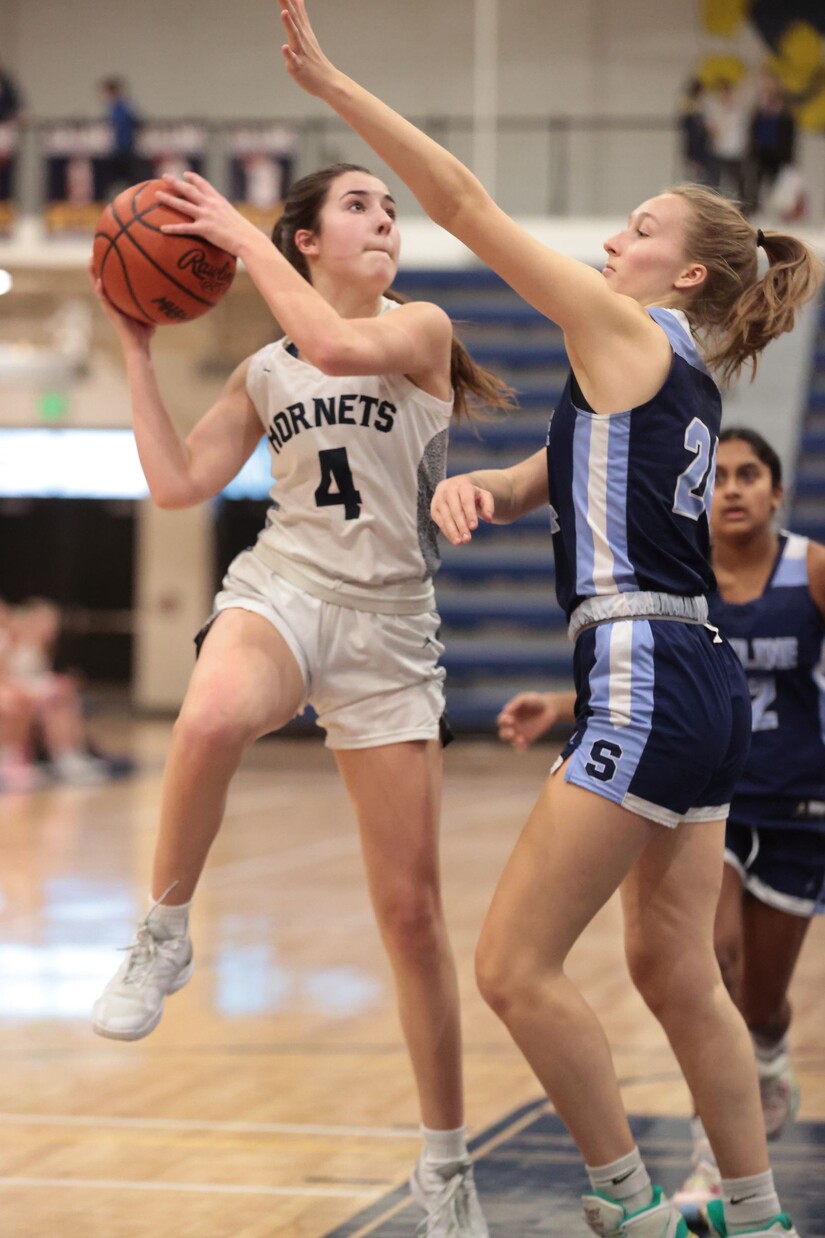 That was followed by Kangas making a hook shot. Kangas followed that up with a three-pointer. Stemmer made two shots from the stripe. Griffin finished the run with a three-pointer. Saline led 27-6 at halftime.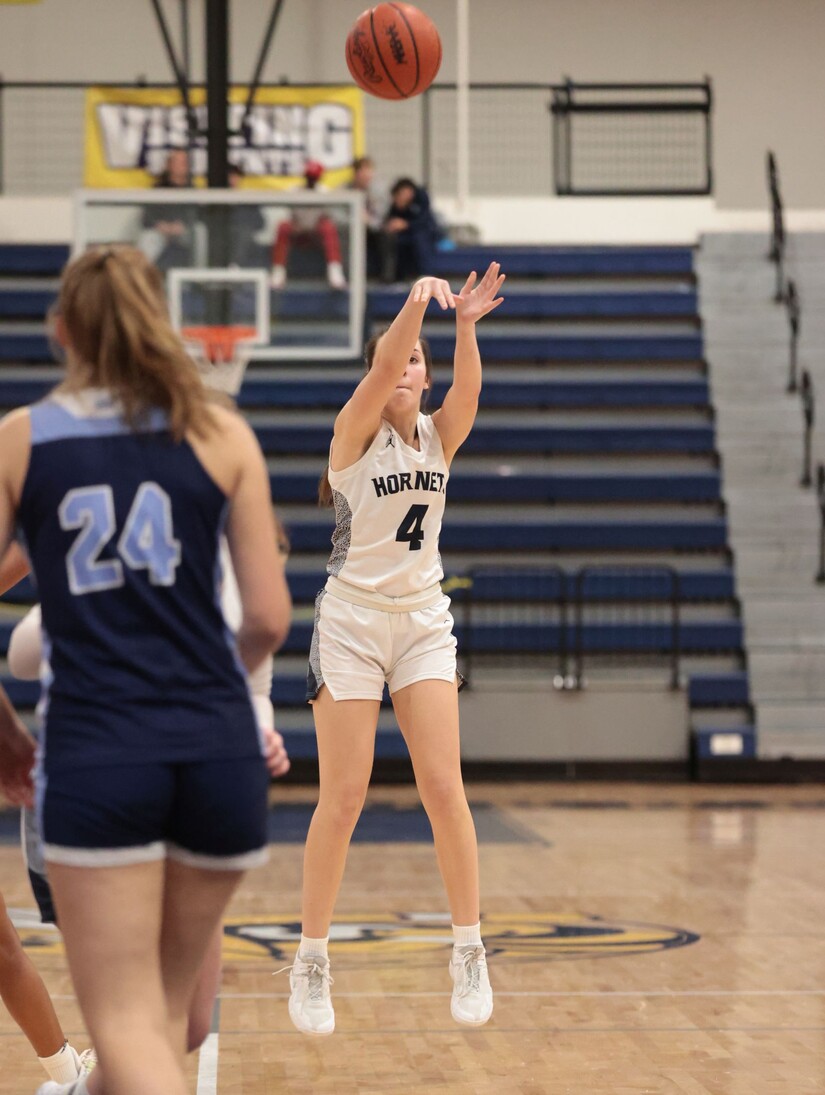 Kangas opened the scoring in the third quarter with a three-pointer from the top of the key. Skyline got a basket back and then the Hornets ended the third with eight straight points. At this point in the game, Kangas was 4-for-4 from three-point territory.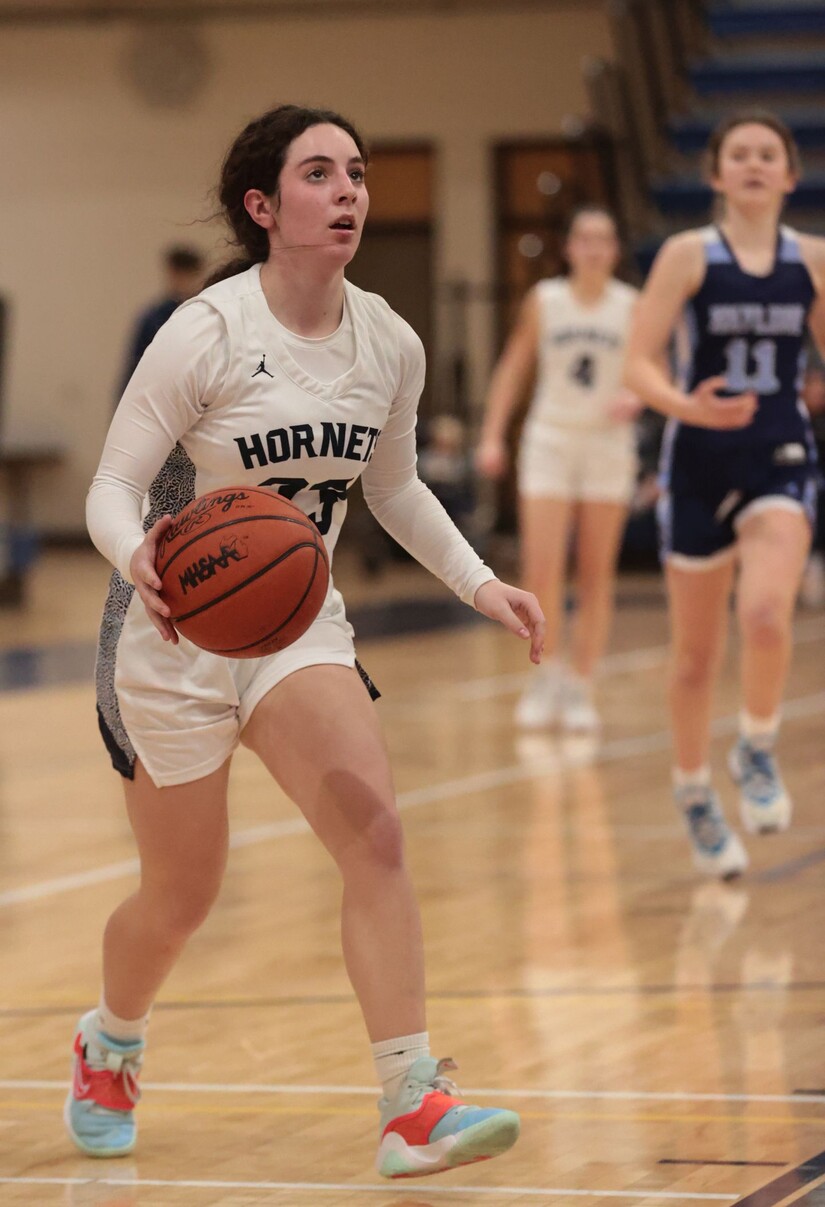 First, Griffin made a layup.
And then the Hornets got three-point shots from Maida and Bailey Burt (4 points). Saline led 37-8.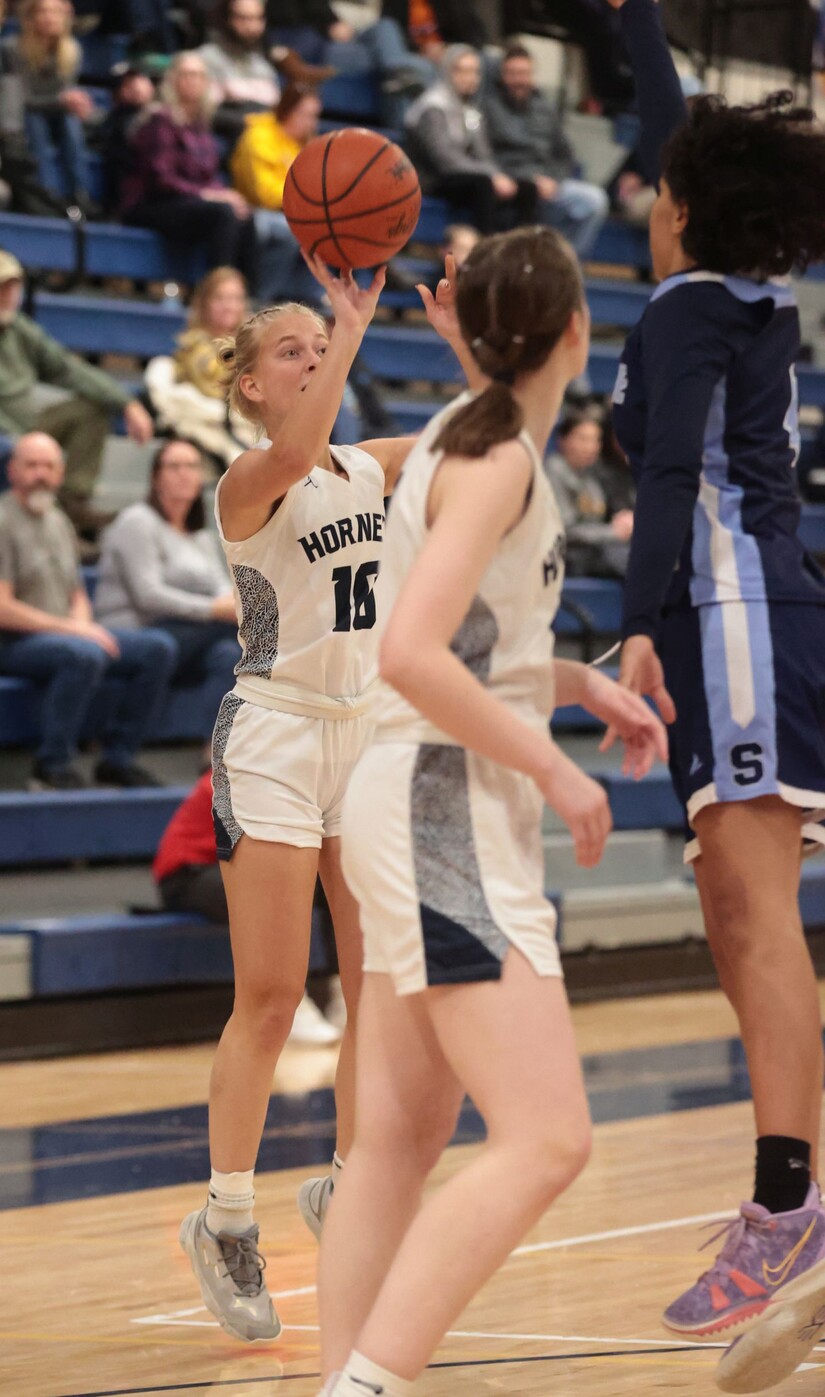 The Hornets scored eight more points to open the fourth quarter for a 16-point run. It started with a three-pointer by Payton Maloney (7 points).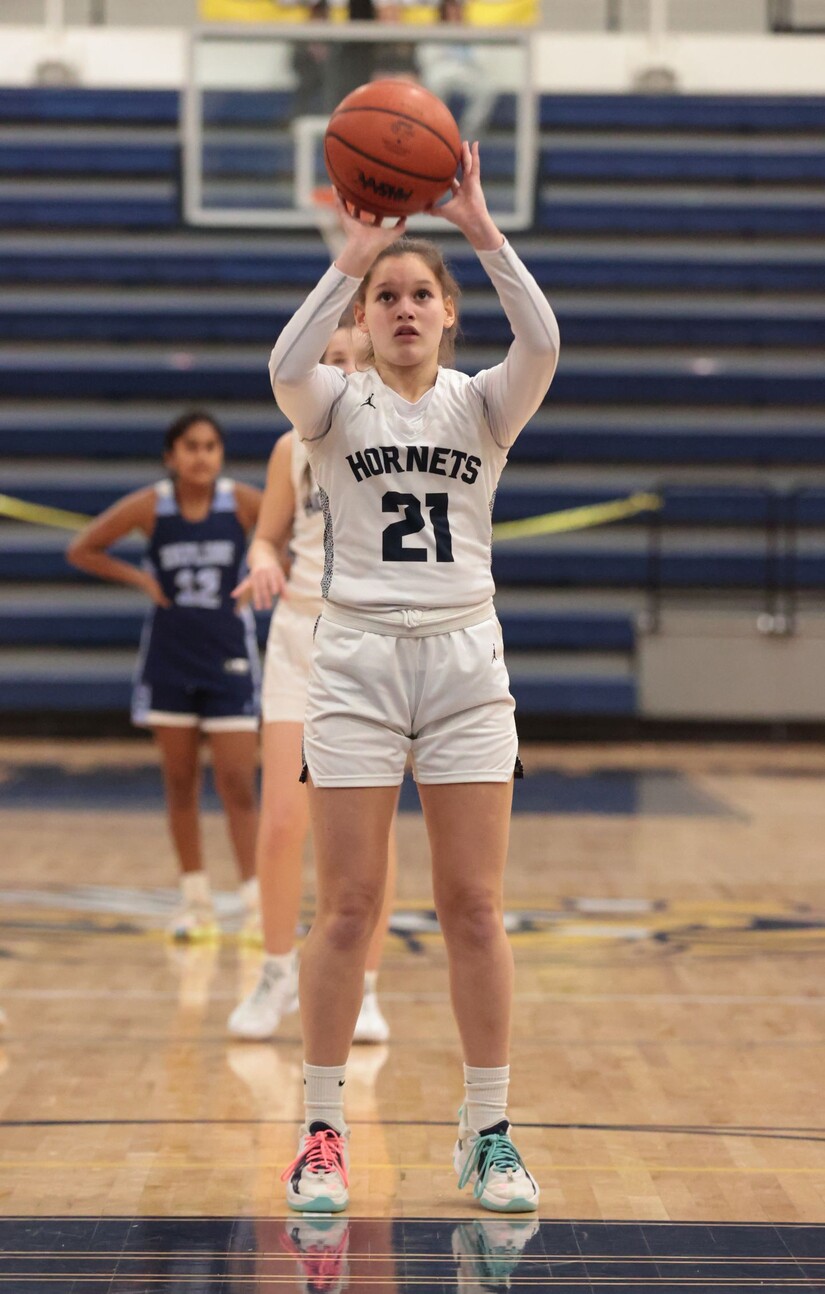 Then Bailey Burt went 1-for-2 from the stripe. Griffin and Maloney followed with layups. Saline led 45-8.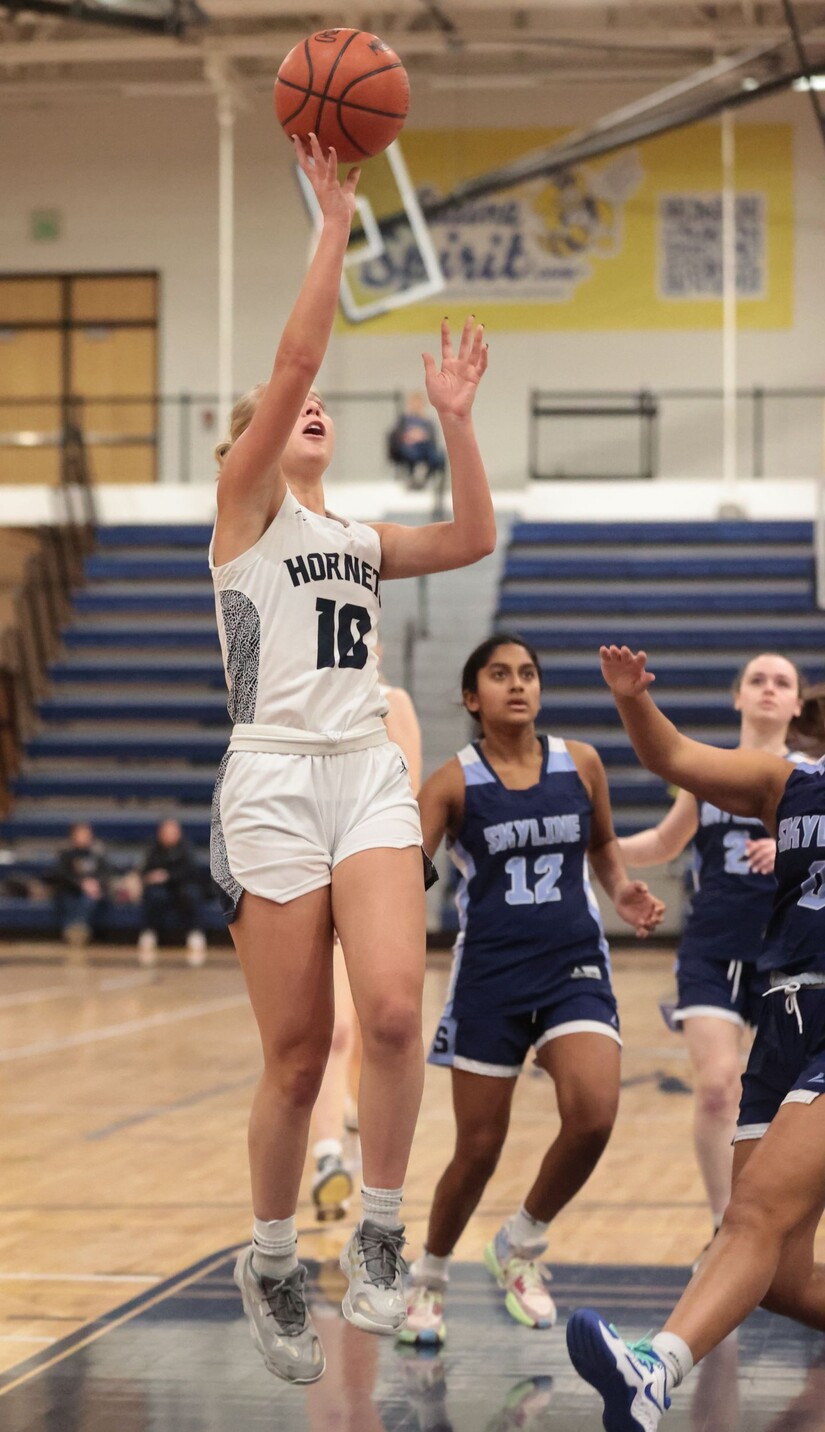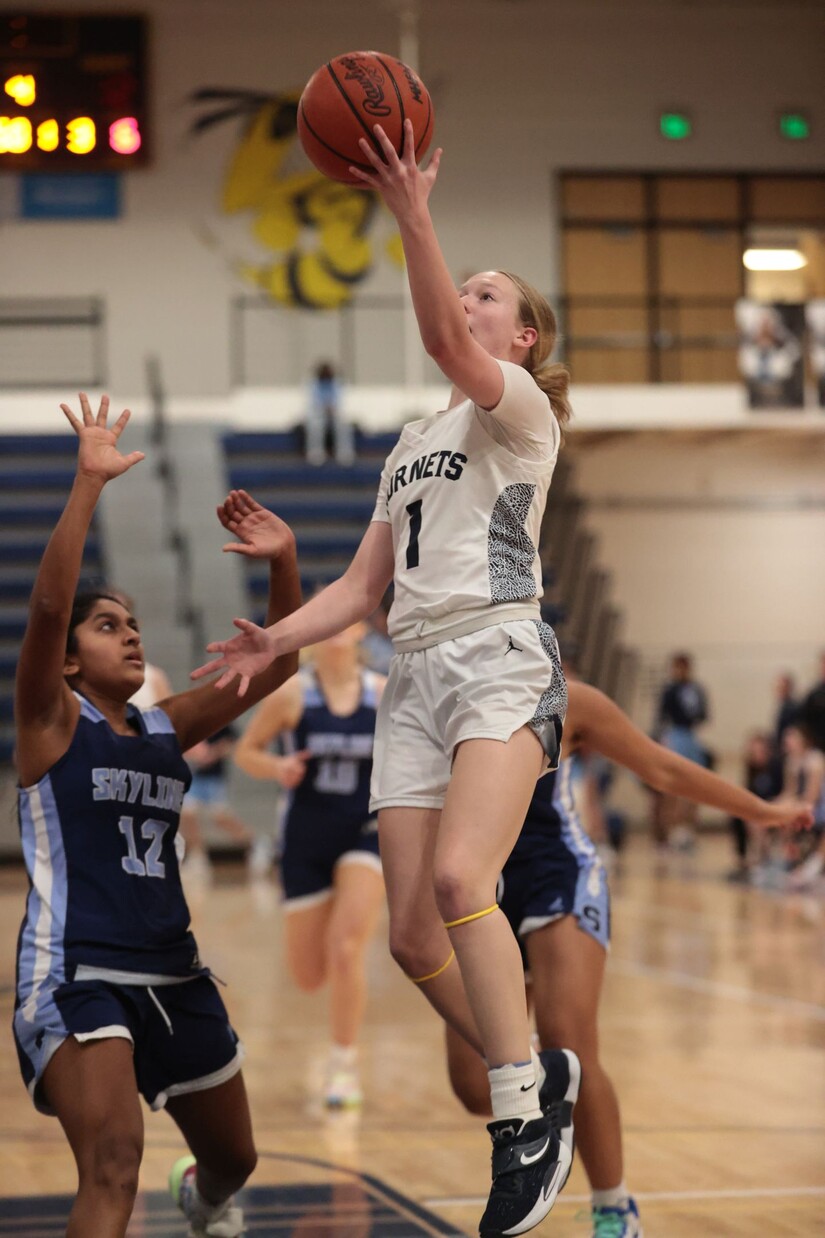 After a Skyline basket, Maloney and Maida scored.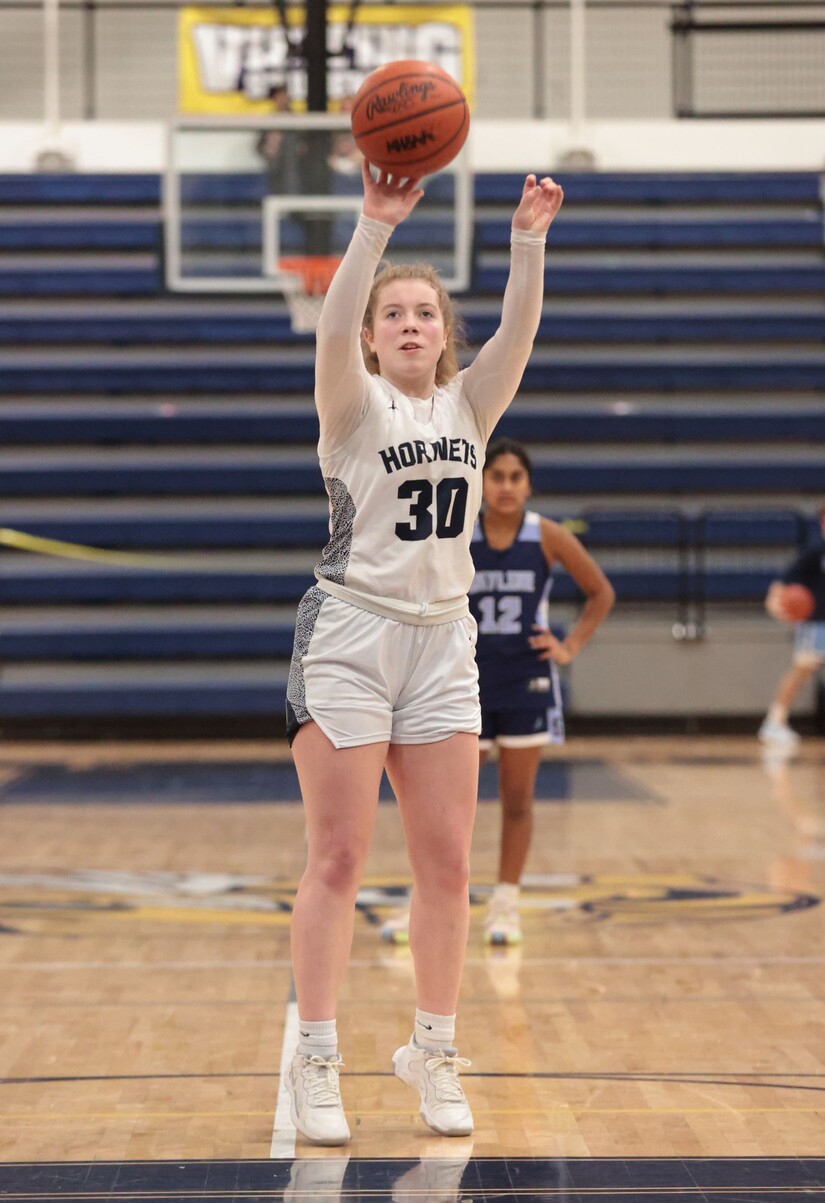 Roehm capped the scoring with two points from the stripe.
Saline has two games on the road next week. Tuesday, Saline plays at Monroe. Friday, the Hornets visit Bedford in a rematch that has SEC title ramifications.
While everyone has the Bedford match circled, you won't see Roehm and the Hornets overlook Monroe on the road.
"We can't look past Monroe. Monroe has got a great shooter. We've got to take things one thing at a time," coach Roehm said.