VIDEO: Saline Pep Band Fires Up the SHS Gym
Image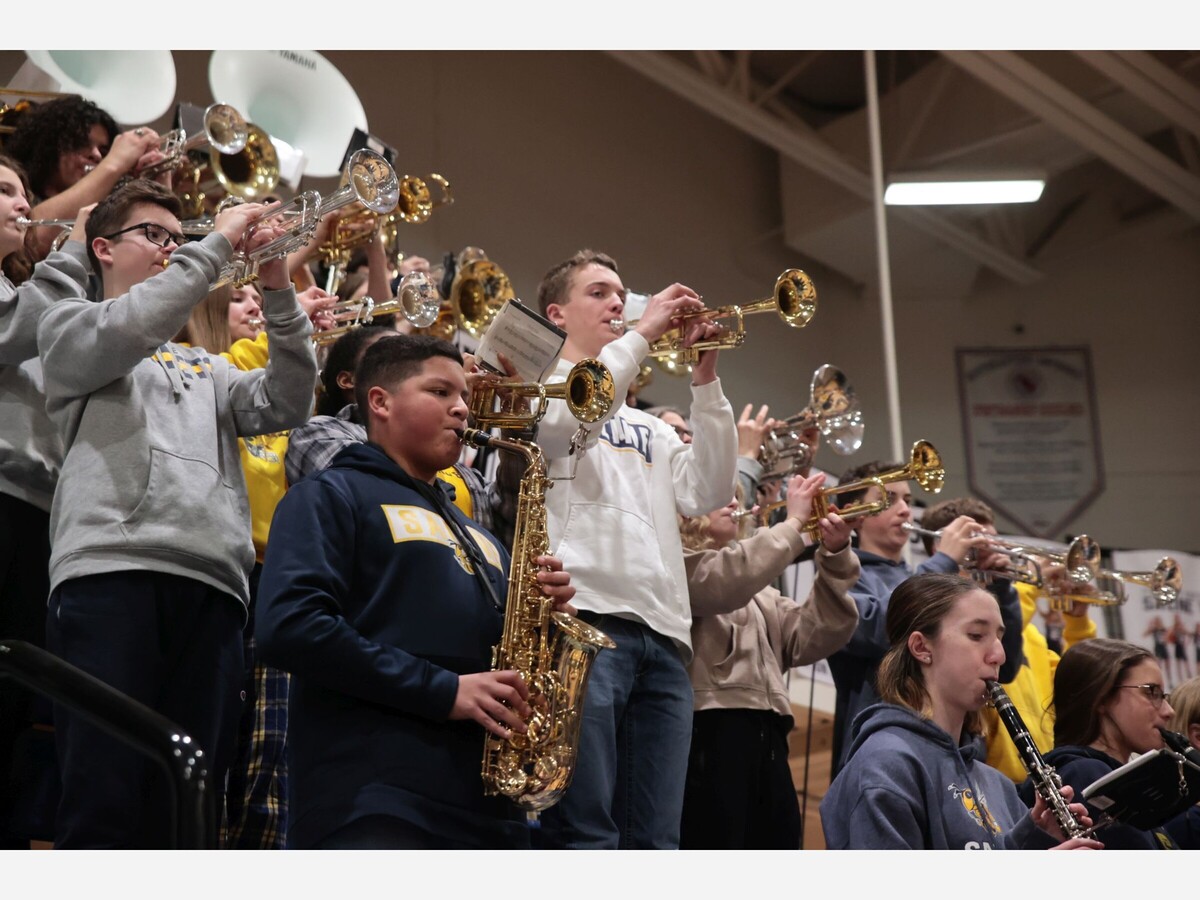 The Saline High School gymnasium has been infused with enthusiasm and school spirit - and not only because there are two great varsity basketball teams this year.
The Saline High School pep band is back!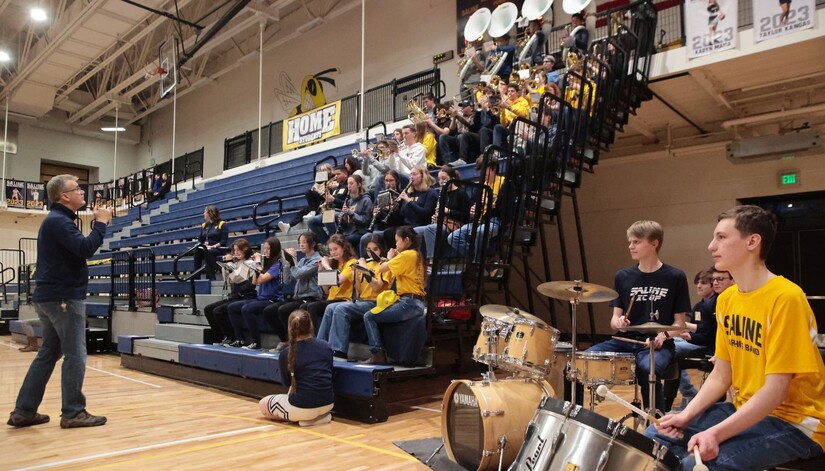 The band has returned to the gym to play the Saline High School fight song as well as other  familiar songs, like Neil Diamond's Sweet Caroline or Journey's Any Way You Want It.