What to do in Saline: Souper Bowl, Trivia Night, Magic Show, Painting Party and More
Image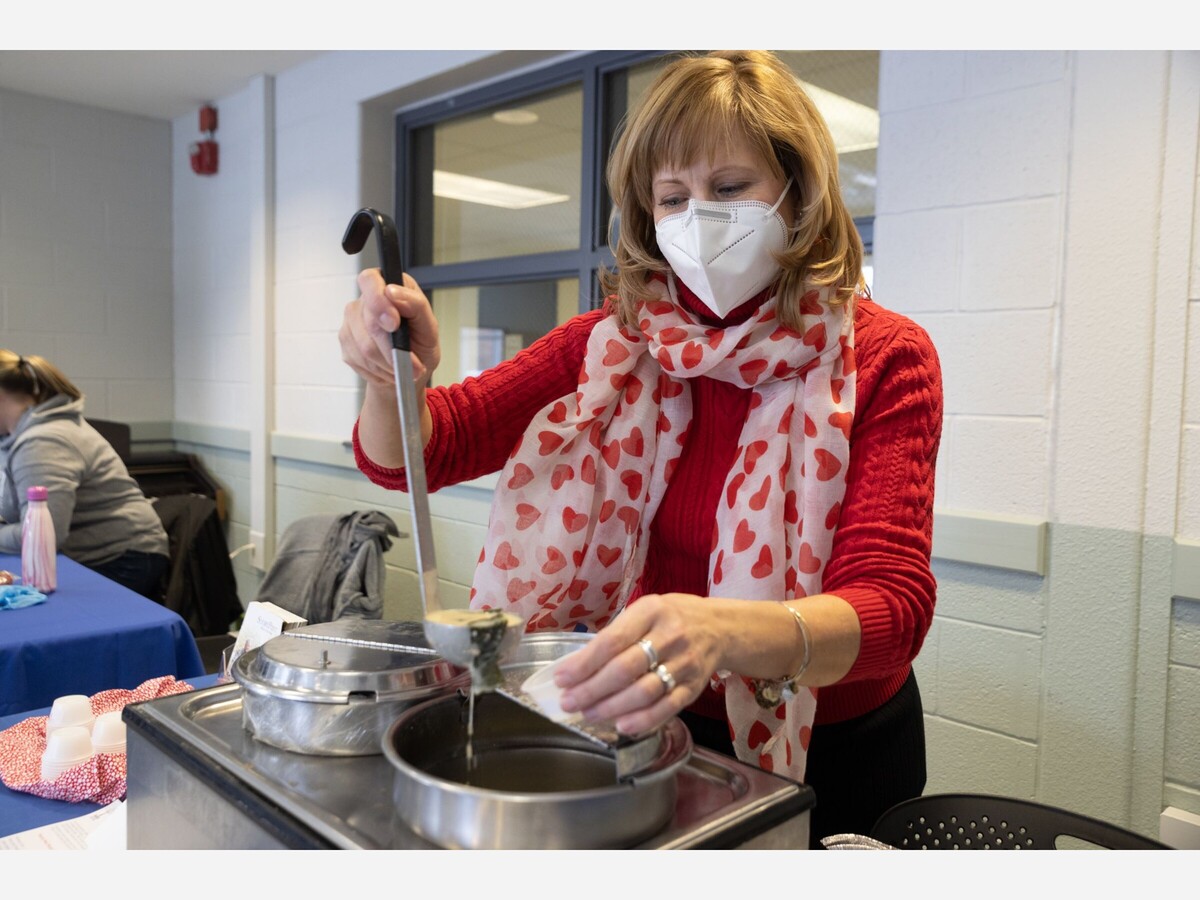 Here's what is on our calendar this week.
Add to our calendar. It's free. Put your weekend event on our calendar by noon, Thursday, to make our next "What To Do In Saline Feature."
...
12 events this week on our calendar: Tuesday, Feb 7 - Monday, Feb 13
Subscribe to our newsletter to stay up to date on local events and things to do.
---
Saline District Library
A book discussion group for readers of graphic novels and comics in grades 4-8. Discuss the story, art, and participate in themed activities. This month's book is Twin Cities by Jose Pimienta.
Book titles for the individual sessions will be available four weeks in advance. Please visit the youth desk to pick up a copy to read before the book discussion. Registration required.
Click here to register.  
---
Saline District Library
Join us on Crowdpurr every Wednesday for a fun-filled night of trivia!
February: The second month of the year.
Astrological signs: Aquarius and Pisces
Holidays: Groundhog's Day, Valentine's Day, President's Day, Mardi Gras
Famous Birthdays: That's what this week's trivia is about!
Compete against your friends, family, and Cupid for bragging rights.
How it works:
There are 30 questions. You have 20 seconds to answer each question.Each question starts at 100… [more details]
---
Christ Our King Lutheran Church
Challenges of Grief: You'll learn more eye-opening reasons why your pain is so overwhelming. Some of the overlooked, yet common, effects grief has on your mind, body, and spirit. How to get things done when you don't feel like you have any energy.You don't have to go through this process alone. Let's walk alongside each other on Thursdays from 1 PM - 3 PM. No need to register. You are welcome to begin attending the GriefShare group at any session. Each is "self-contained," so you do… [more details]
---
Saline District Library
Do you love words? Do you love games? Do you love word games?! Then join us for the ultimate word game - SCRABBLE! Join other enthusiasts (14 points!) to test your prowess (12 points!).
We'll meet monthly in the Brecon Room. Click here to register. 
---
Saline Middle School Auditorium
Join the 5th grade bands as they continue on their journey of learning how to make music with their instruments. We are excited to play our first concert featuring full band music as we expand our skills to include dynamics, various articulations and styles. The HS Jazz Bands will perform for the 5th graders and demonstrate these same things in a jazz setting.  These concerts are free to the public! [more details]
---
Saline District Library
"Well behaved women seldom make history." - Laurel Thatcher Ulrich
Let's get together in person to discuss books written by or about feisty women. This month we are reading Dawn by Octavia E. Butler.
Click here to request a copy of this book.
---
SASC
Souper Bowl Competition at SASC, Friday, February 10, 11:00AM-12:30PM. $5 entry, all proceeds benefit Saline Area Senior Center. For info, call 734-429-9274 o visit salineseniors.org. [more details]
---
Whitepine Studios
A painting pARTy at Whitepine Studios for Valentine's Day would be a unique and romantic way to celebrate the holiday with your special someone. The evening will be filled with laughter and creativity as you create a fun painting that you can take home as a reminder of your special Valentine's Day celebration. This event would be perfect for couples, moms/daughters, friends and more! Register at: https://whitepinestudios.corsizio.com/c/63bdd103618346c032bf05f8 [more details]
---
Saline Middle School
Mother Son Magic Show with Jasen Magic at Saline Middle School. Friday, February 10, 7:00PM. $20/couple, $5/each additional son. For more info, visit salineonline.reg.eleyo.com. [more details]
---
Liberty School
Fresh produce, eggs, meat, poultry, cheese, baked goods, crafts and fun - all indoors! Come browse in comfort while you check off your grocery list, gift list and support local entrepreneurs. [more details]
---
Saline Rec Center
Daddy Daughter Dance at Saline Rec Center. Saturday, February 11, 4:30PM-5:45PM, 6:30PM-7:45PM. $30/couple, $10/ each additional daughter. For more info, visit cityofsaline.org/parks or call 734-429-3502. [more details]
---
Saline Library
Saline Area Historical Society program, The Underground Railroad in Michigan, with presenter Carol Mull. Sunday, February 12, 2:00PM in the Brecon Room at Saline Library. [more details]
---
You're in the loop! For more things to do, or to post your own event, visit our Community Calendar.