BASKETBALL: Bedford Edges Saline in Seesaw Boys' Varsity Game
Image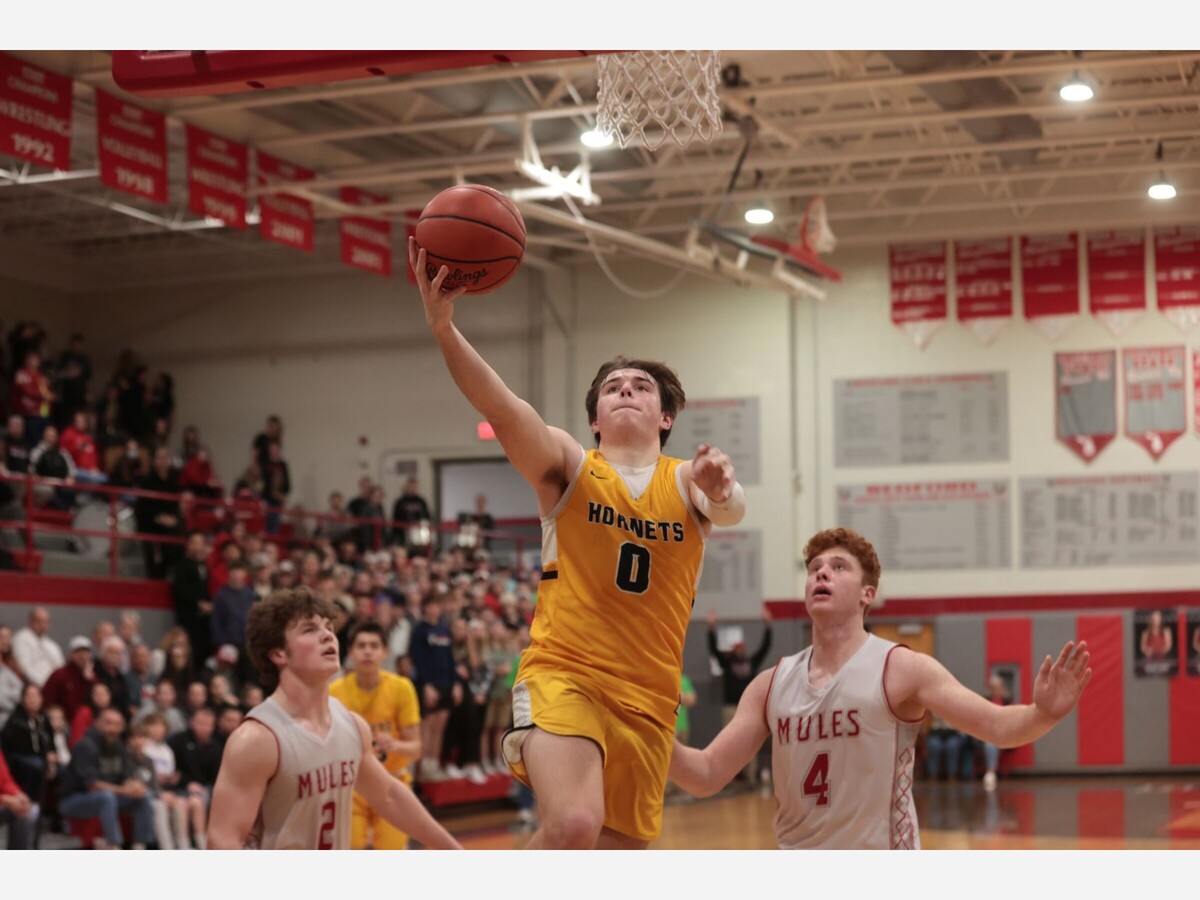 BEDFORD - Bedford beat Saline, 54-53, in a seesaw varsity boys' basketball game at Bedford Friday.
The loss drops Saline's record to 12-5 overall and 7-4 in the SEC Red.
Saline hosts Dexter Tuesday.
Freshman Jonathan Sanderson and junior Dylan Mesman led the charge. Sanderson scored 20 and Mesman scored 17.
After falling behind 14-6, Saline closed the gap in the second quarter.
Mesman opened the third quarter with two triples and Sanderson, Zach Fidh and Garrett Baldwin hit threes as Saline took a 32-25 lead midway through the quarter - but Bedford battled back with 10 straight points. Mesman hit another three to tie the score and then Bedford scored to take a 37-35 lead going into the fourth.
The two teams battled back and forth, with Bedford holding the edge until there were three minutes left. 
Sanderson leaped up to take a three. He was fouled. The shot went in. Sanderson, got up, dusted himself off and made the free throw. Saline led 46-45 with 2:48 to play.
The Hornets got the ball back and then Fidh made a beautiful basket between the Bedford bigs while absorbing the foul. Saline led 48-45.
With about 1:40 to play, the Hornets seemed to have the game under control after they got the ball back. But Bedford pressed on the inbound pass, came up with the steal and scored.
Saline got the ball back and turned the ball over again. Bedford's Andrew Hollinger was fouled. He made both shots and Bedford led 49-48 with 59 seconds left. Carsen  Behnke made three of four free throw attempts to make it 52-48 with 22.3 seconds left as Sanderson fouled out.
Mesman got the Hornets within two but Griffin Wolf made two free throws to ice it. Garrett Baldwin beat the buzzer with a long triple from near the scorer's table to make it 54-53.