BASKETBALL: Saline Clings to Top Spot in the SEC Red With Win at Dexter
Image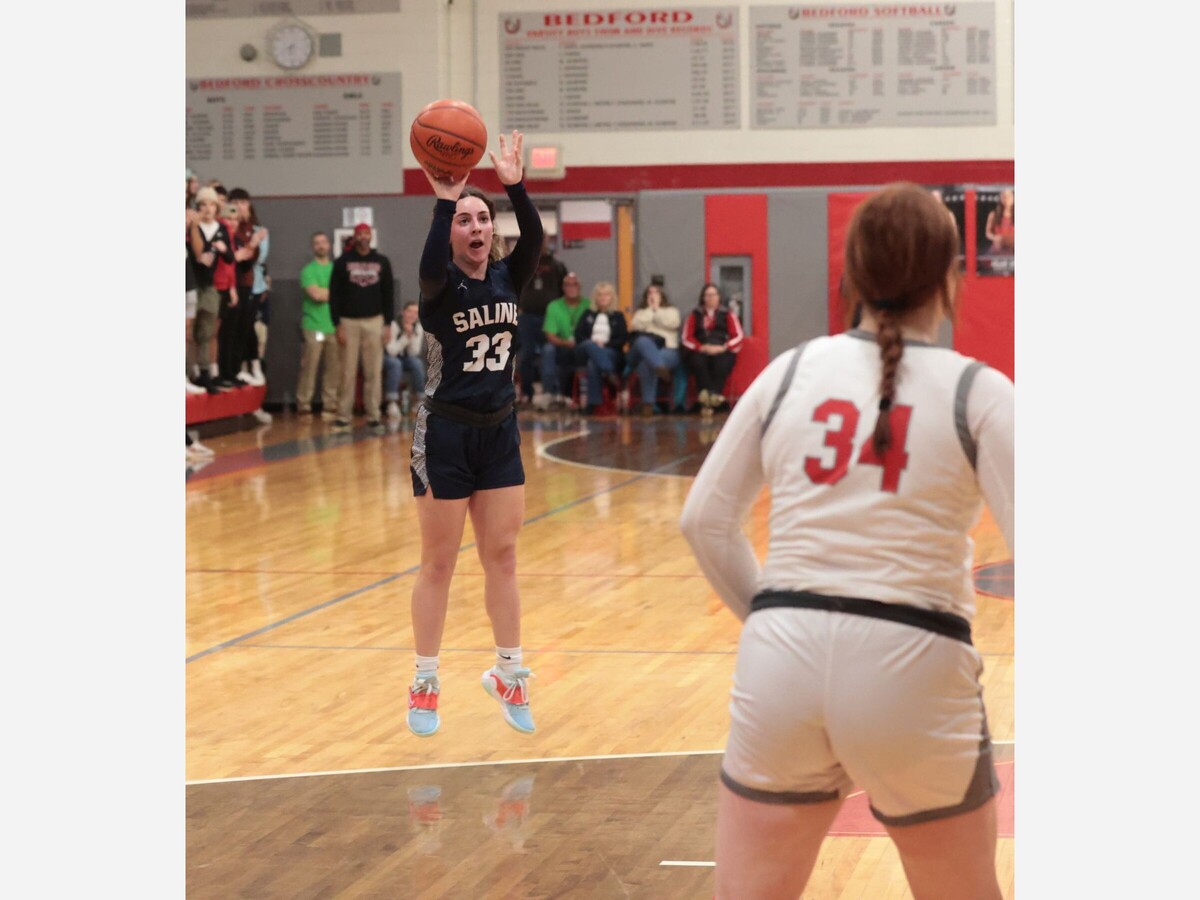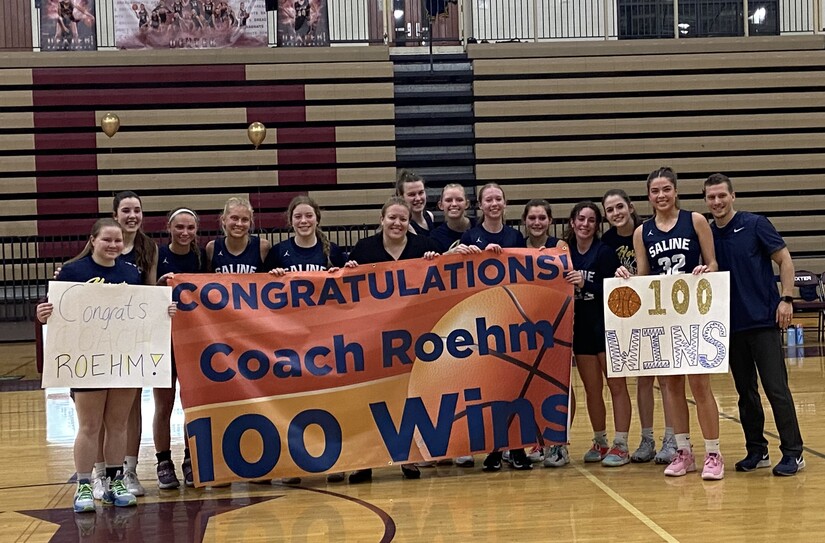 DEXTER - Saline stormed to an early 7-0 lead and then never looked back, defeating Dexter, 49-29, at Dexter High School.
The victory was the 100th of coach Leigh Ann Roehm's varsity basketball tenure - making her the fastest to 100 in the history of the program.
It was an important bounce-back win for Saline, who lost their sole grip on the SEC Red in a loss at Bedford Friday. Tuesday. With the win Tuesday, Saline remains tied with Bedford atop the SEC Red with a record of 11-1. Overall, Saline is 17-3
Hadley Griffin, Keira Roehm and Kate Stemmer each scored 11 points for Saline.
"We really got off to a great start. Offensively, we really got out in transition and drove gaps which led to open threes that we knocked down. Defensively, we were incredible. To hold a team like Dexter to 7 points in a half is a testament to a complete team defensive approach," Roehm said.
Here are the stats:
Kate Stemmer 11 points, 6 rebounds, 4 steals, 5 assists
Keira Roehm 11 points, 4 rebounds, 3 assists
Hadley Griffin 11 points, 2 rebounds
Anna Hesse 7 points, 12 rebounds, 2 blocks, 2 assists
Taylor Kangas 5 points, 3 assists
Kadyn Maida 4 points, 2 rebounds
"So many players had big plays tonight. Everyone was ready for their moment. Hadley came on and caught fire in the 1st half making 3 threes in a row. Kadyn made a big drive when they had cut it to 10 that took the wind out of their sails. Then, Keira makes two threes in a row. Then Anna makes two threes in a row. Taylor knocks downtwo  free throws when they started fouling. All big plays," Roehm said.
Junior Kate Stemmer had a big game on both sides of the court.
Kate Stemmer was phenomenal the entire 32 minutes. She played incredible D on a talented Perry. And, at the offensive end she drove and scored, knocked down threes and had 5 assists. Look at that stat line and you see quickly she controlled the game tonight," Roehm said.
Roehm's record is 100-31 in just under six seasons leading the team.
More on Roehm's feat Wednesday.
Saline finishes the SEC Red season with home games against Lincoln and a tough Pioneer team. Bedford visits Monroe and Lincoln.