Robert Fortier, Father and Husband, Served in the Army During the Korean War, Enjoyed Fulfilling Engineering Career
Image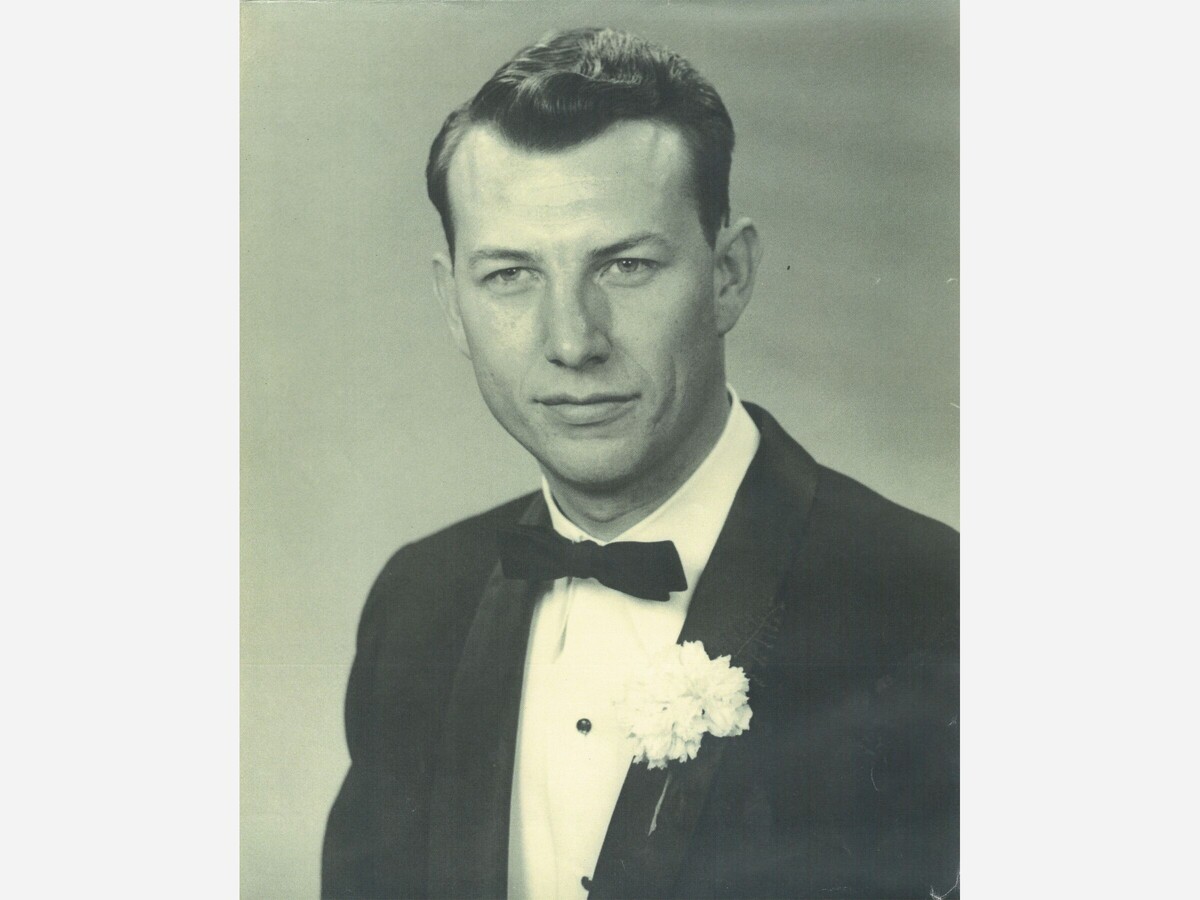 Robert James Fortier, age 90, passed away Sunday, February 19, 2023 in Chelsea, Mich. He was a longtime resident of Saline, Mich.
Robert was born May 5, 1932 in Saginaw, Mich. He was a graduate of Holy Family Parochial School in 1950, after which he served his country as a US Army Corporal in the Korean War, during which he attended meteorology school and was stationed in Alaska. Robert's children and grandchildren were fond of hearing about his time in the Ski Patrol – which he joined before ever having touched a pair of skis.
Robert graduated from the University of Detroit Mercy with a BS in Electrical Engineering in 1961 – regularly hitchhiking back and forth between Saginaw and Detroit. During his time in college, Robert met the love of his life Shirley Ann House, who caught Robert's eye from across the Golden Glow Ballroom. The two began a beautiful marriage of 64 years on November 29, 1958. Robert started a long career in engineering at WJBK-TV in Detroit before traveling across the country with his young family to Seattle, Wash. (Boeing Aircraft); Huntsville, Ala. (Boeing Aircraft); Cedar Rapids, Iowa (Collins Radio); and finally to Saline, Mich. (Ford Motor Company). During his time in Seattle, he contributed to the design of the guidance system on the Minuteman missile program.
Robert served his country yet again while in Huntsville, where he was proud to make significant contributions to the telemetry and guidance systems on the Saturn V rockets as a part of the Apollo space program. His career culminated with his achievements at Ford Motor Company where he worked on Formula 1 racing teams and was awarded four Emmys for his work in developing telemetry systems that were used by ESPN to display on-screen graphics of real-time racing statistics from NASCAR racecars.
In retirement, Robert enjoyed traveling with Shirley in his Airstream which they used as snowbirds for 16 years at Traveler's Rest in Dade City, Fla. Robert was happiest giving rides to his grandchildren on his John Deere tractor, working in the yard with his wife Shirley, and spending time surrounded by his loving family while watching the bluebirds out his back window.
Robert's retirement was marked by the same devoutness and dedication to our Lord that guided him through his entire life. A long-time and active member of St. Andrew the Apostle Catholic Church, Robert attended mass daily alongside his wife Shirley and prayed daily Rosaries dedicated to the multitude of family and friends that he held dear. Robert was strong in his faith, rich in kindness, and known for his generosity.
Robert is preceded in death by: Father Joseph Fortier, Mother Elizabeth Fortier (Brettrager); Son Patrick Fortier; Sister Shirley Trepkowski (Fortier), and Brother Gerald Fortier.
Robert is survived by his treasured wife, Shirley Fortier (House) of Saline, MI; daughter, Mary (Fortier) and Eric Larsen of Ortonville, MI; son, Joseph Fortier of Port St Lucie, FL; daughter, Annette (Fortier) and Murray Zetterholm of Saline, MI; and daughter, Theresa (Fortier) and Albert Wang of San Diego, CA. He is also survived by his cherished grandchildren: Shannon and Christopher Yaw of Chardon, OH; Nicholas and Maria Larsen of Norfolk, VA; Anthony Fortier of San Antonio, TX; Michael Fortier of Palm City, FL; Patrick and Lauren Zetterholm of Freeland, MI; Nicole Wang of San Diego, CA; Hannah Zetterholm of Saline, MI, and Jason Wang of San Diego, CA. Lastly, he was survived by his adored great grandchildren: Freja Brynn Yaw, Aiden James Larsen, and Theodore Ellis Zetterholm, along with a plethora of beloved nieces, nephews, cousins and close family friends.
Friends may join the family for a time of visitation on Thursday, February 23, 2023 from 3:00 P.M. to 7:00 P.M. at the Robison-Bahnmiller Funeral Home in Saline. A Rosary Service will take place at 7:00 P.M. A Mass of the Christian Burial will be held on Friday, February 24th at 11:30 A.M. at the St. Andrew Catholic Church in Saline with a visitation being held starting at 10:30 A.M. Fr. John Linden as Celebrant. Military Honors will be held under the auspices of the Washtenaw County Honor Guard. The service will be livestreamed and can be viewed by visiting https://youtube.com/live/CIH_NQNAq0w?feature=share A luncheon will be held following the service and will take place at the Church. Burial will take place in the Oakwood Cemetery in Saline, following the luncheon. In lieu of flowers, memorial contributions in his name may be made to the Church and envelopes will be available at both the funeral home and Church. To leave a memory you have of Robert, to sign his guestbook or for directions please visit www.rbfhsaline.com.