SWIM & DIVE: Elijah Gray and Liam Russell Are SEC Red Champs
Image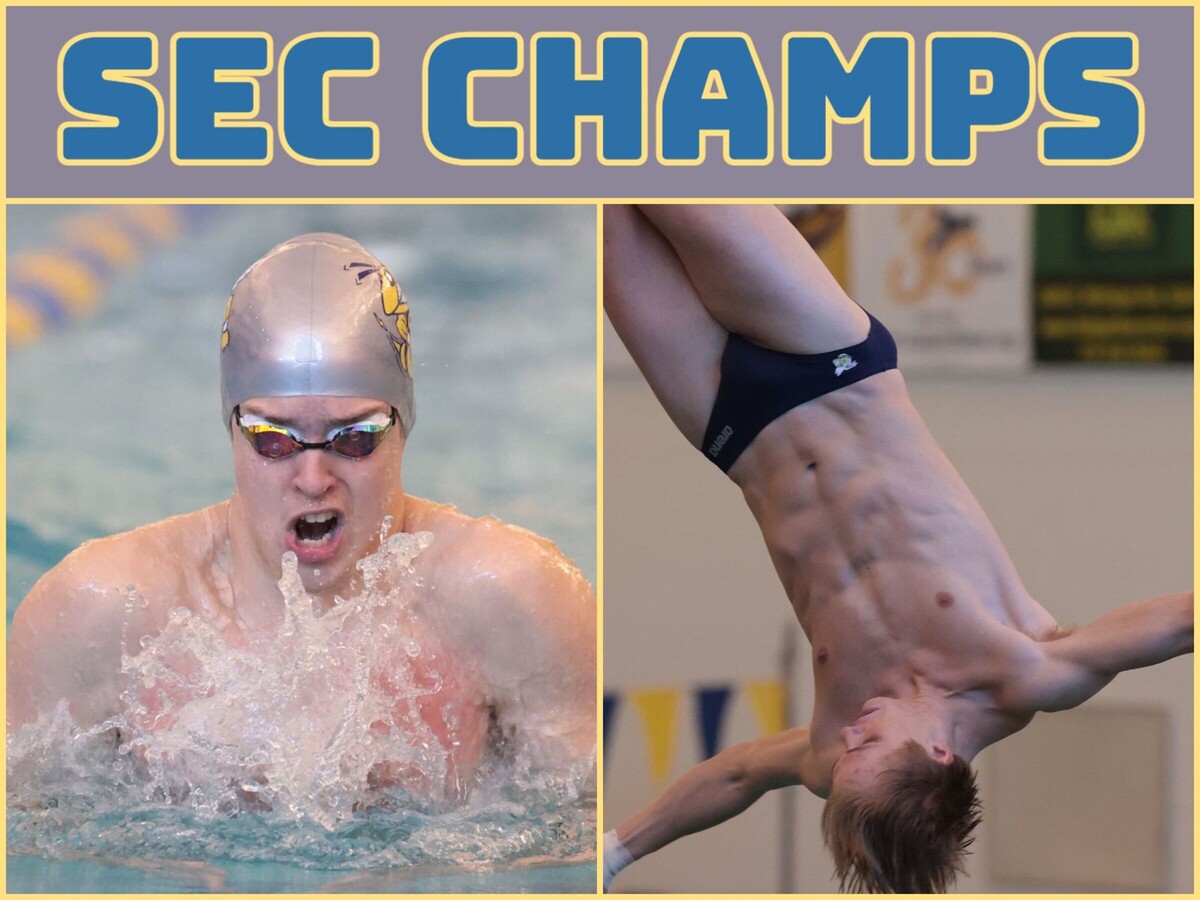 ANN ARBOR - Seniors Liam Russell and Elijah Gray won SEC Red titles Saturday as Saline placed third in the SEC Red swim and dive meet held Saturday at Skyline High School. The preliminary round was held Friday at Saline.
Saline finished with 320 points. Pioneer won the meet with 573.5 points. Skyline was second wit 471.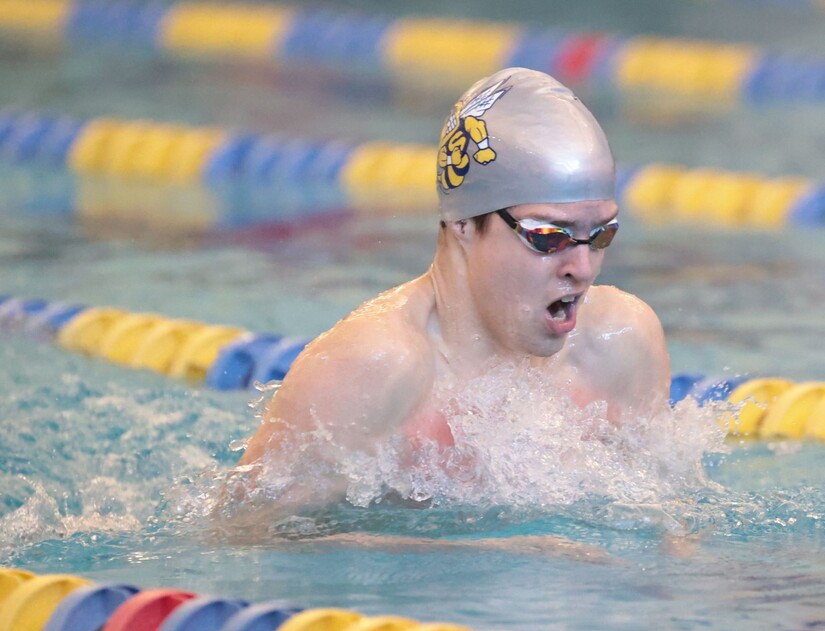 Liam Russell won the breast stroke in 57.91 seconds.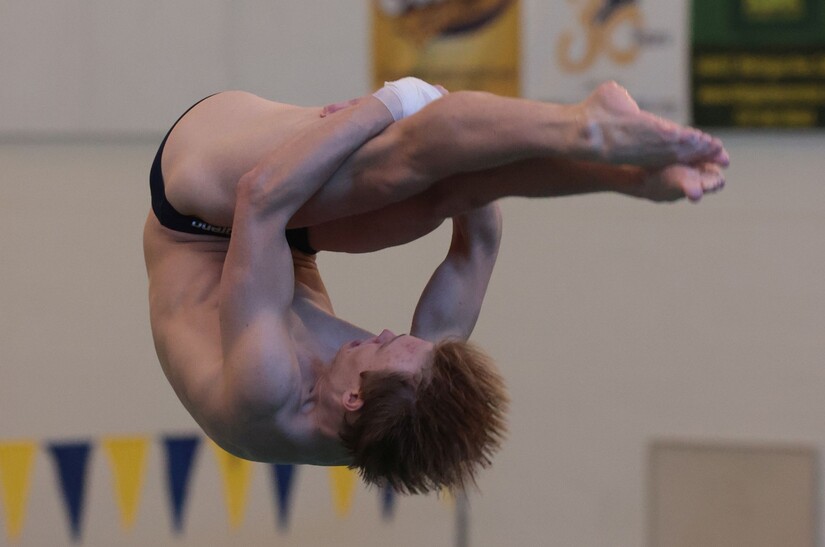 Elijah Gray won the diving event with a score of 396.85. Drew Miller was fourth with a score of 336.3.
Other top 8 finishes were turned in by:
Ethan Bull, Russell, Diego Valdes and Nick Twigg were third in the 200 medley relay (1:36.65).
Nick Twigg was fourth in the 200 freestyle (1:47.91).
Bull was seventh in the 200 IM (2:07.52).
Ian Bosinger was eighth in the 50 freestyle (22.64).
Elijah Ames was eighth in the 100 fly (56.66).
Russell was second in the 100 freestyle (47.87).
The 200 relay team of Bosinger, Valdes, Ames and Will Loveland was fifth in 1:32.03.
Twigg was fifth in the backstroke (55.34) and Jonah Bentley was seventh (56.26).
The 400 freestyle relay team of Bentley, Twigg, Valdes and Russell was third in 3:16.5.
You can find photos below.