2 Showings of Footloose at Saline High School Saturday
Image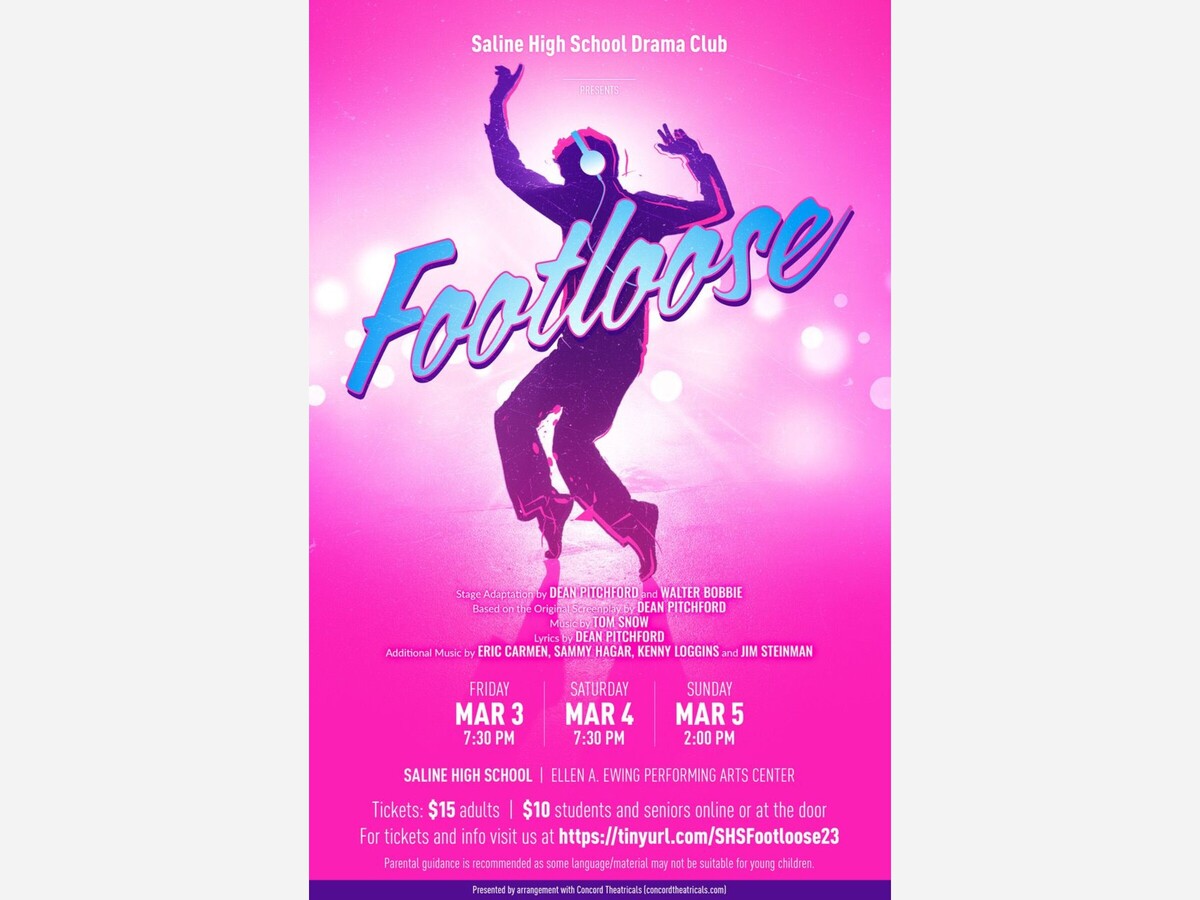 Opening night of the Saline High School Drama Club's production of Footloose was postponed due to the snow storm Friiday.
Instead, the production debuts with a matinee at 1 p.m. Saturday. Anyone who purchased advance tickets for Friday's show will have the option of trading those tickets in for one of the other three performances (Saturday at 1 p.m. and 7:30 p.m., Sunday at 2 p.m.). 
Tickets can be exchanged before any of the performances at the ticket table. Tickets purchased at the door will go on sale one hour prior to each show. Advance ticket sales will continue online for the 7:30 p.m. Saturday show and the 2:00 p.m. Sunday show until one hour before each performance. 
Tickets to the Saturday 1 p.m. show will only be available for purchase at the door using cash, check, or credit card. If you have any questions, please contact Kristen Glatz at glatz@salineschools.org.