SWIM & DIVE: Saline Boys Take 6th at State Meet
Image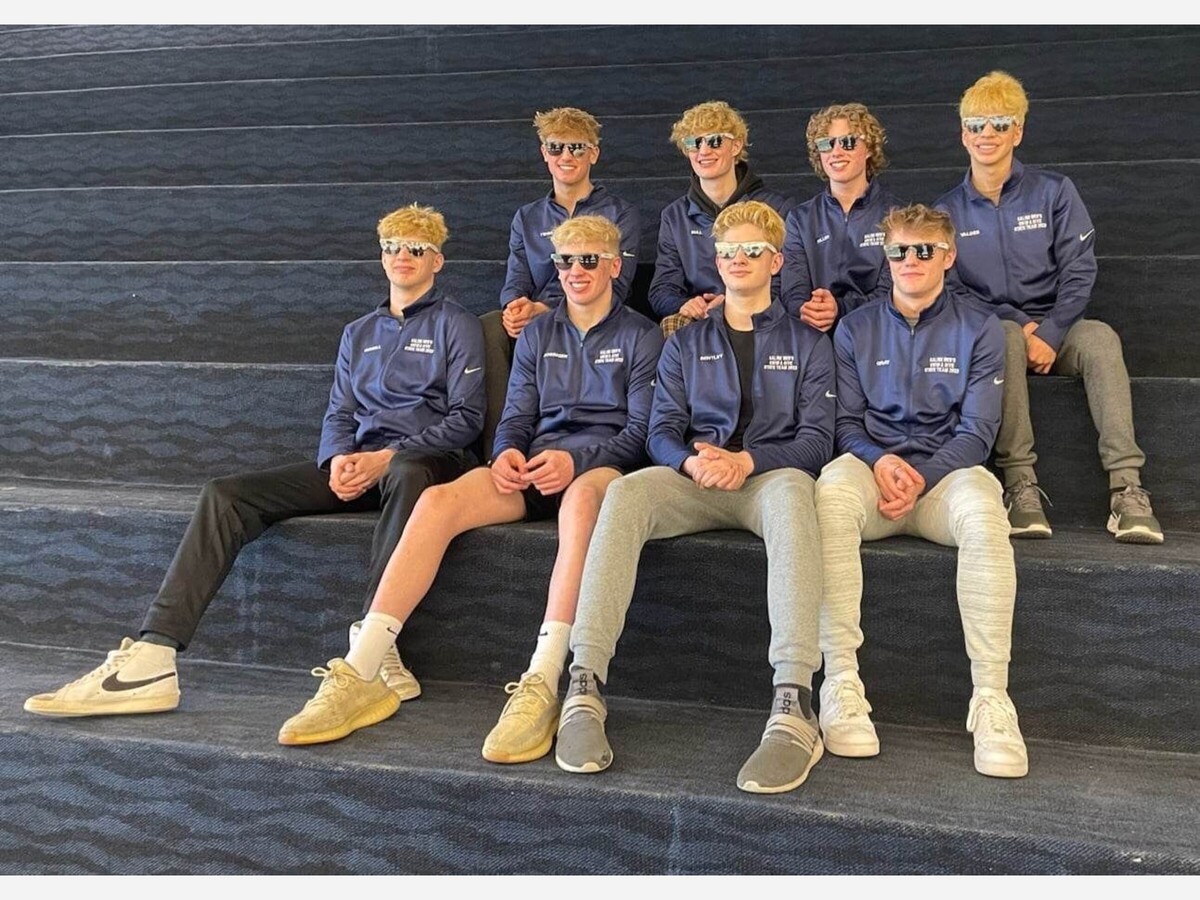 GRAND RAPIDS - The Saline Hornets took sixth at the MHSAA Division 1 boys swim and dive meet Friday and Saturday at Calvin College.
The Hornets accumulated 143 points. Rival Ann Arbor Pioneer won the championship with 288 points.
Senior Liam Russell had the highest individual finish, placing third in the 100-yard breast. Russell finished the race in 56.64. Teammate Diego Valdes was sixth in 59.23. Both swimmers beat the All-American standard.
Senior Elijah Gray, the SEC Red and Regional champ, took sixth in diving with a score of 362.25.
Diego Valdes placed seventh in the 100-yard butterfly in 51.52. Nick Twigg was 11th in 52.64. Both swimmers beat the All-American standard.
In the 100-yard freestyle, Liam Russell placed ninth in 47.31 - another All-American performance.
Three Hornets made the podium in the 100-yard backstroke.
Twigg was 11th in 54.01, Ethan Bull was 12th in 54.11 and Jonah Bentley was 15th in 54.88. Twigg and Bull earned All-American honors.
The two relay teams that swam Saturday also beat the All-American standard.
The 200-yard freestyle relay team of Russell, Twigg, Valdes and Ian Bosinger placed third in 1:26.65.
The 200-yard medley relay team of Bull, Russell, Valdes and Twigg was fourth in 1:35.45.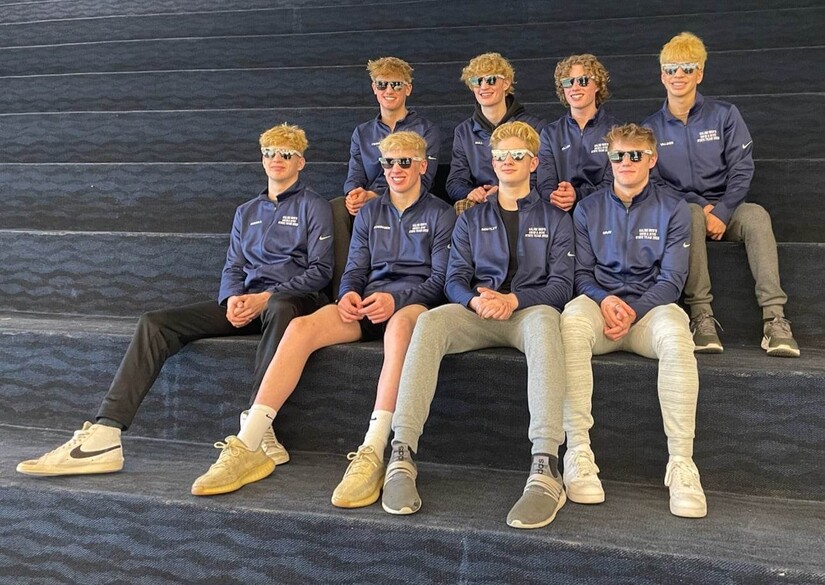 Pictured above, in front are Liam Russell, Ian Bosinger, Jonah Bentley, and Eli Gray. In back are  Nick Twigg, Ethan Bull,  Drew Miller,  and Diego Valdes. Nathanyel Sarment is not pictured.