CORONAVIRUS: Gov. Whitmer Cites Saline House Party as She Tightens Lockdown Measures
Image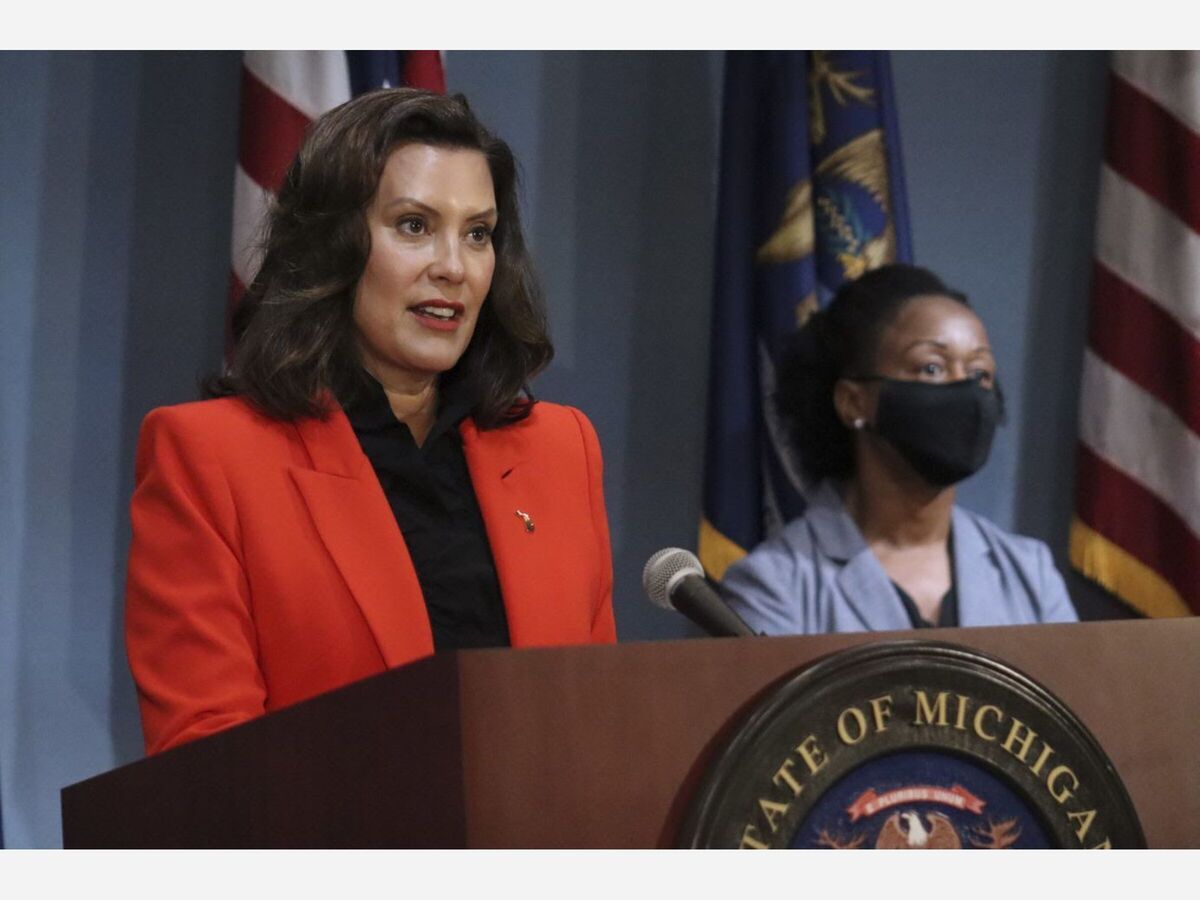 Gov. Gretchen Whitmer cited the infamous Saline house party, which actually took place in Pittsfield Township, as evidence for why she's altering two executive orders to tighten lockdown measures.
According to the press release, starting July 31, indoor gatherings must be limited to 10 people. Bars will also be closed across the state, and not just in Southeast Michigan.
"As we see COVID-19 cases continue to rise, Michiganders cannot afford to drop our guard. We must take every step possible to save lives, protect the brave men and women on the front lines, and avoid overwhelming our healthcare system while we continue to combat COVID-19," said Governor Whitmer. "After seeing a resurgence in cases connected to social gatherings across the state, we must further limit gatherings for the health of our community and economy. By taking these strong actions, we will be better positioned to get our children back into classrooms and avoid a potentially devastating second wave."
The press release from Gov. Whitmer's office claimed "COVID-19's resurgence" and offered anecdotal evidence about three specific incidents, including a "single house party in Saline" linked to 50 cases. The press release also referenced other super-spreading events at a Lansing bar, resulting in 187 cases, and a Torch Lake gathering that resulted in 43 cases.
According to the press release, casinos will be allowed to open Aug. 5 but the capacity is limited to 15 percent.
According to the Worldometers website, the seven-day moving average for case counts has increased from the trough of 188/day to about 749/day. In April, that number peaked at 1,759/day. Testing in Michigan has doubled since that mid-June trough, from 14,000 to 30,000 a day. It's about six times greater than it was in early April, when the case count was at its highest.
The recent increase in confirmed cases has not been followed by an increase in deaths. The seven-day moving average is five deaths per day - and that includes backlogged deaths that may have occurred weeks or months ago.  At the peak, April 16, the seven-day moving average was 151 deaths per day.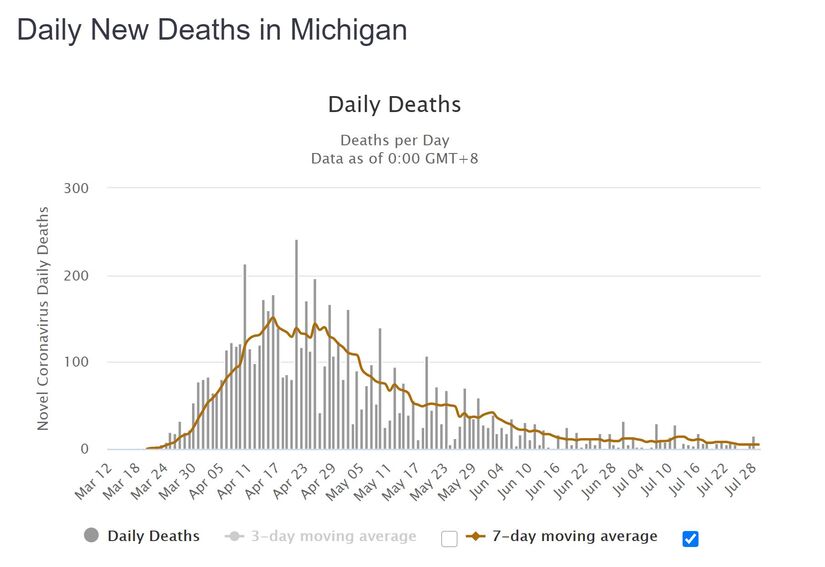 Hospitalization data has tracked upward slightly, but also been flat, relative to the curve. Ventilator use is about 10 percent of where it was in April and the number of critical care patients about that same number in early April.
To view Executive Order 2020-160 and Executive Order 2020-161, click the links below: