Spring Fiber Expo Celebrates 10 Years at Washtenaw Farm Council Grounds
Image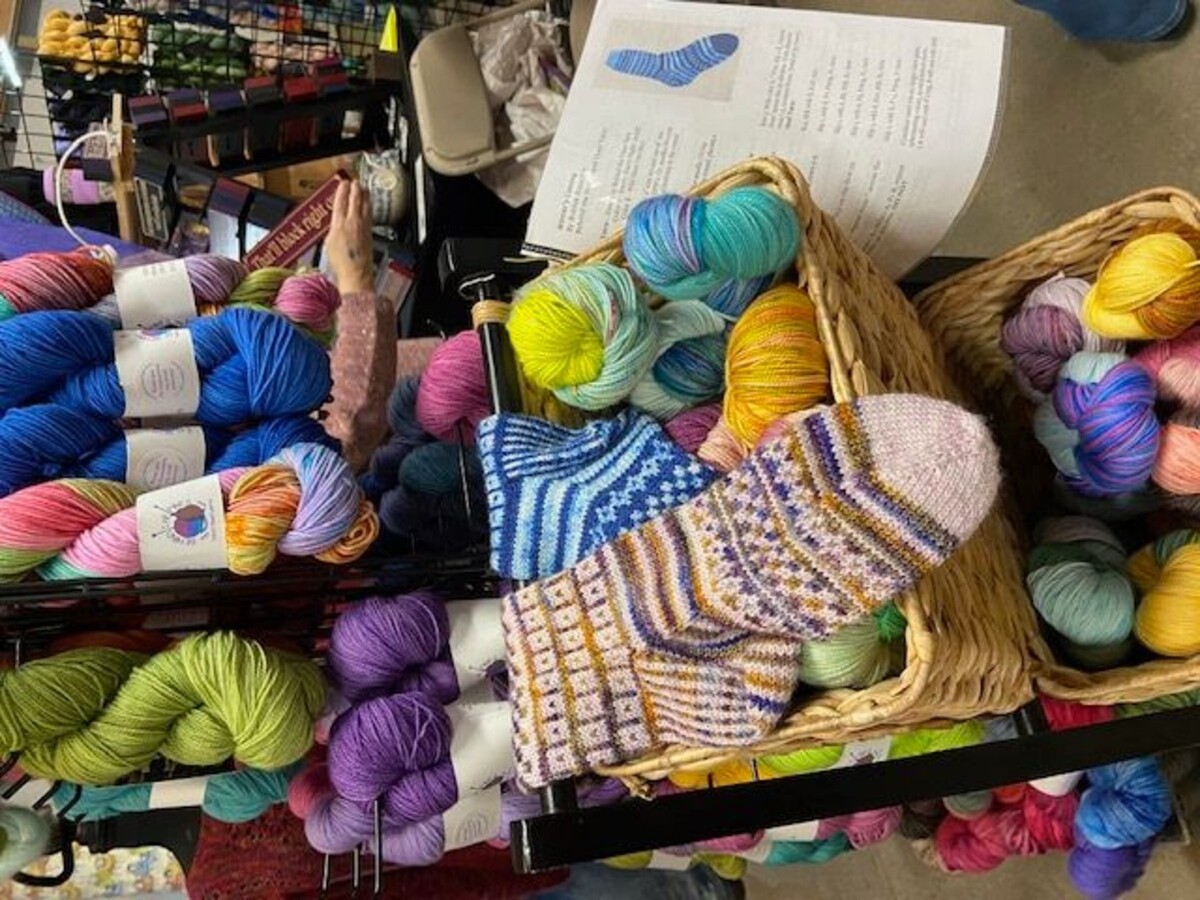 The Spring Fiber Expo is being held at the Washtenaw Farm Council Grounds this weekend. Featuring yarns, woolens, looms, spinning wheels, and more, this event is a big draw for both the seasoned artisans and beginners in the craft.
"This is our tenth year for spring," said Cherreen Thompson, event organizer. "This fall, in our October show, it will be our sixteenth. Attendance has been good. We've got 67 vendors, an outside yarn truck, and a food vendor. We have a little bit of everything from raw wool to finished products to baby sheep who are bottle-fed that you can touch and feel and hold."
Visitors from as far away as Virginia and Florida were among the many guests perusing the stalls, talking with small business owners and making purchases.
"We have a mailing list that goes out to about 1,400 people, so they get emails on that and it reminds them to come. We have vendors from New York, Indiana, Kentucky, Wisconsin. It's been really good," Thompson said.
Carrie Wold, owner of Bellwether Farm, is one of the local vendors who are participating.
"We're a small microfarm in Chelsea. We raise Shetland sheep, along with chickens and ducks and produce on the farm," Wold said. "This is our second year. We were here last spring for the first time and we nearly sold out of all of our yarn. We only had seven skeins left, and now we're back for a second year."
Along with yarns and woolens, shoppers could purchase looms, spinning wheels, needles, and other tools of the trade. Other vendors offered jewelry, baskets, totes, t-shirts and gift items. Finished products such as sweaters, socks, hats, shawls, scarves and rugs were also available for purchase.
The Fiber Expo will continue on Sunday from 10 a.m. to 4 p.m. Tickets are $4 at the door. For more information on future expos, visit fiberexpo.com.