BASEBALL: Saline Even at 2-2 After Beating Fenton, Falling to Northville
Image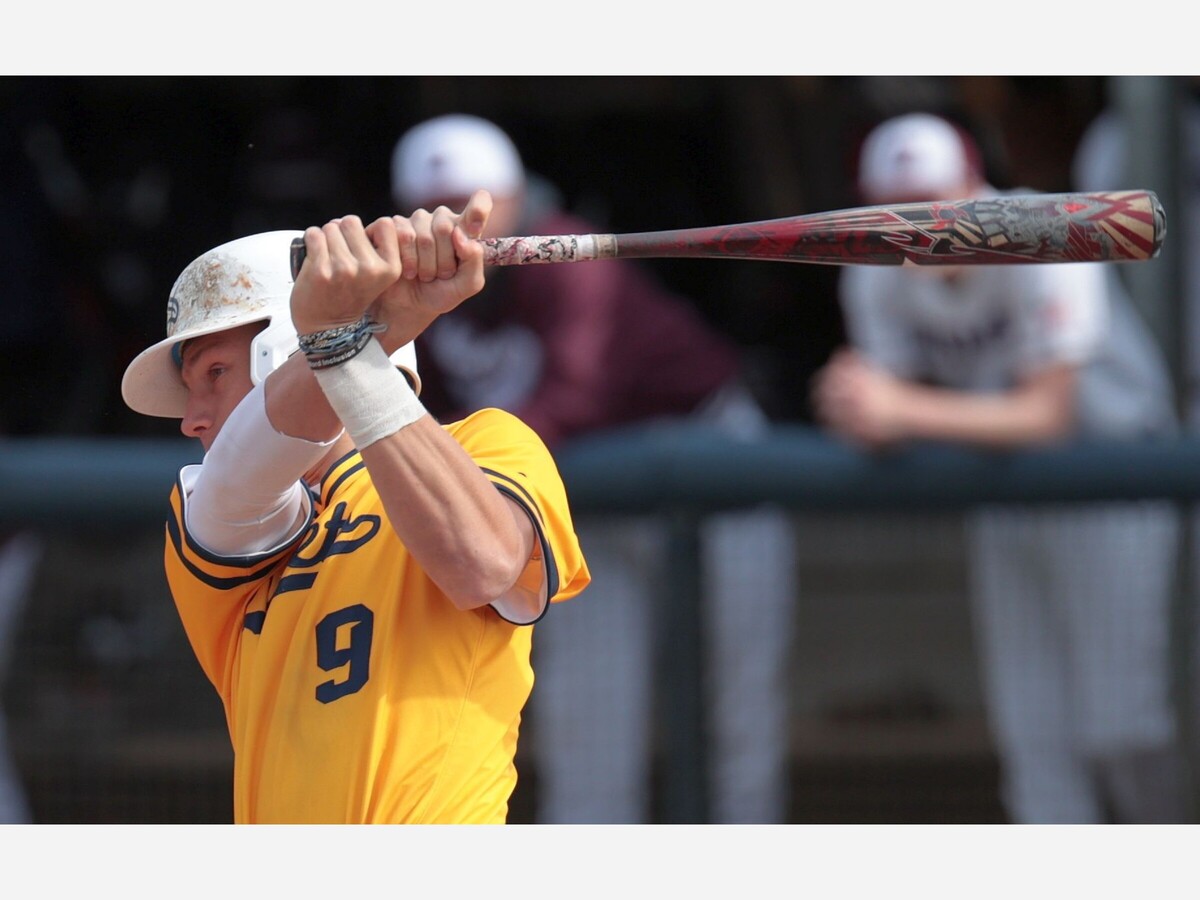 The Saline varsity baseball team is 2-2 after defeating Fenton Friday and dropping two to Northville Saturday.
Friday, Saline defeated Fenton, 4-2.
Zach Fidh won his second game in relief, pitching one scoreless inning, allowing one hit and a walk while striking out two. 
Roman Laurio had two hits for the Hornets. Kriss Sydlowski drove in two runs for Saline.
The  Hornets had to come from behind after Fenton scored two in the bottom of the first inning.
In the top of the fourth, Saline out one across. Cade Tousa and Roman Laurio singled. They both advanced on a double steal and Tousa scored on Sydlowski's ground out.
The Hornets took the lead in the top of the fifth. With one out, Tate Bezeau, Hunter Bezeau and Ian Furlong walked. Tousa flew out to right - scoring Josh Folk. After a walk to Laurio, Sydlowski walked home what proved to be the game-winning run.
Saline got the insurance run in the top of the sixth. Mack Notar walked. Bezeau reached on an error, but Fenton got an out at second. Hunter Easton singled to right. Furlong singled to left to score Bezeau.
On Saturday, Northville swept a doubleheader, 12-7 and 9-2.
Junior Reed Muir took the loss in the 12-7 loss. Only two of the five runs he gave up were earned.
Cade Tousa was 2-for-4 with three RBI and a run scored. Roman Lauriou was 2-for-4. Jackson Muir was 2-for-4 with two runs. Sam Miller was 2-for-2 with two RBI. Tousa, Muir and Miller each hit a double. Laurio, Muir and Sydlowski each stole a base.
In the second game, Matt Mareno went five innings, giving up two runs, one earned, on five hits. He walked none and struck out 1. Despite the effort, he was credited with the loss.
The game was tied at two until Northville erupted for seven runs in the sixth.
Hunter Easton went 3-for-3 for half of Saline's hits. Sam Kreuzer was 1-for-1 with a run scored. Cade Tousa and Kriss Sydlowski each went 1-for-3.
Saline visits Monroe for a doubleheader Monday to kick off the SEC Red season.