TENNIS: Saline Bests Huron, 5-4
Image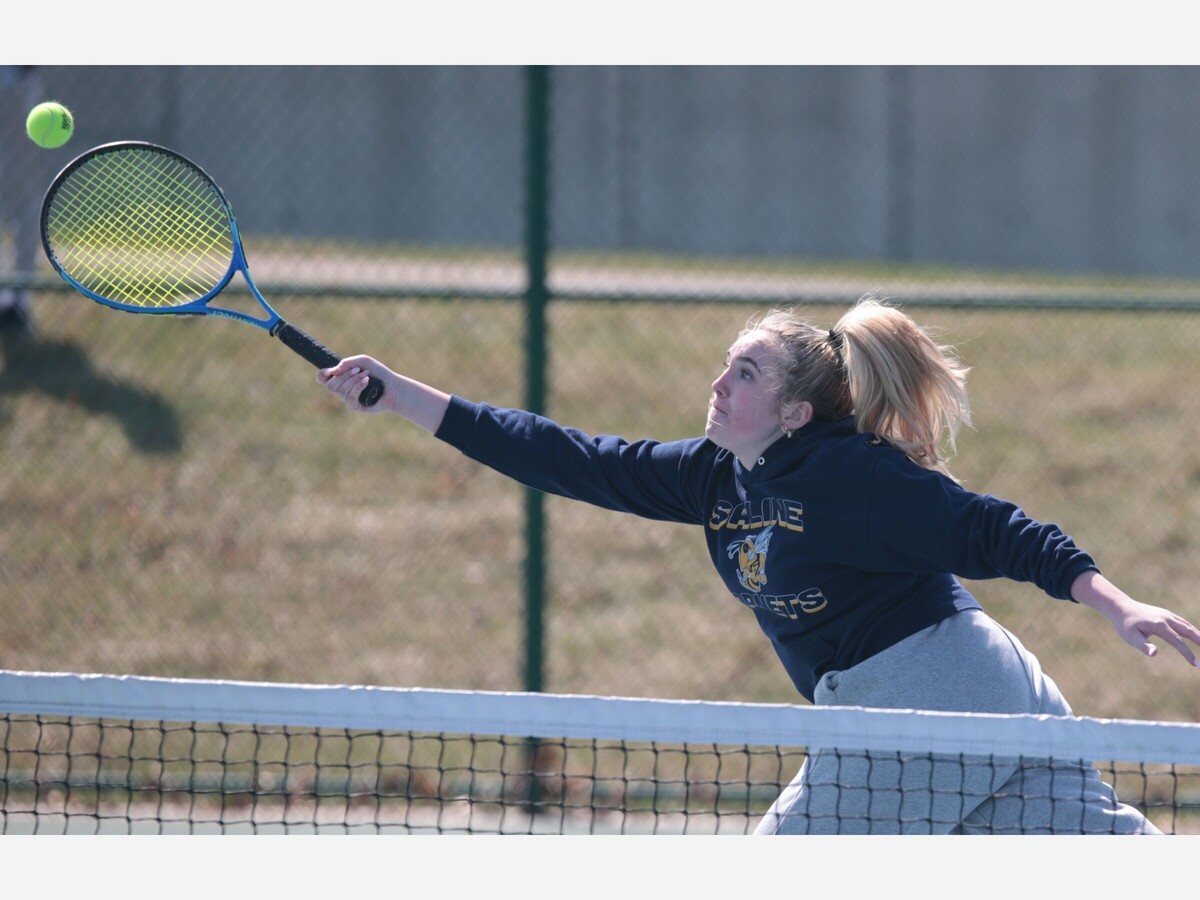 Saline bested Huron, 5-4, in varsity girls tennis in a match that featured epic battles up and down the lineup.
In singles play, Saline's Mia Bae defeated Serena Chang, 4-6, 6-4 and 11-9 in flight 2. Saline's other win came from Kyle Warner, who beat Neha Gundala, 6-4 and 6-2 in flight 3. Singles 1 went to Huron's Zoe Zhang, who won by default with Ana Teofilovic out. In Singles 4, Jiaqui Huang defeated Saline's CJ Tuldanis, 6-2, 0-6 and 10-8.
Saline took three of five in doubles to win it.
In Doubles 1, Eva Cueto and Gabby Englehardt defeated Katherine Ma and Naliamothu, 7-5 and 6-4. In Doubles 3, Katheryn Feller and Carmen Pagilinan defeated Ashley Andringa and Shannon Fiddy, 6-1 and 6-2. In Doubles 5, Catalina Rios and Nastia Dubovoy defeated Kate Wright and  Louisa Kazanjuan, 6-3, 5-7 and 10-8.
Huron picked up victories in Doubles 2, where Mia Wamsteker and Julia Caird defeated Sydney Bcker and Isabella Apone, 6-3 and 6-2, and Doubles 4, where Carolina Hemmila and Maya Fu defeated Ellis Buchanan and Fiona Loverich, 6-1 and 6-0.