SOFTBALL: Saline Opens the Season By Sweeping Monroe on the Road
Image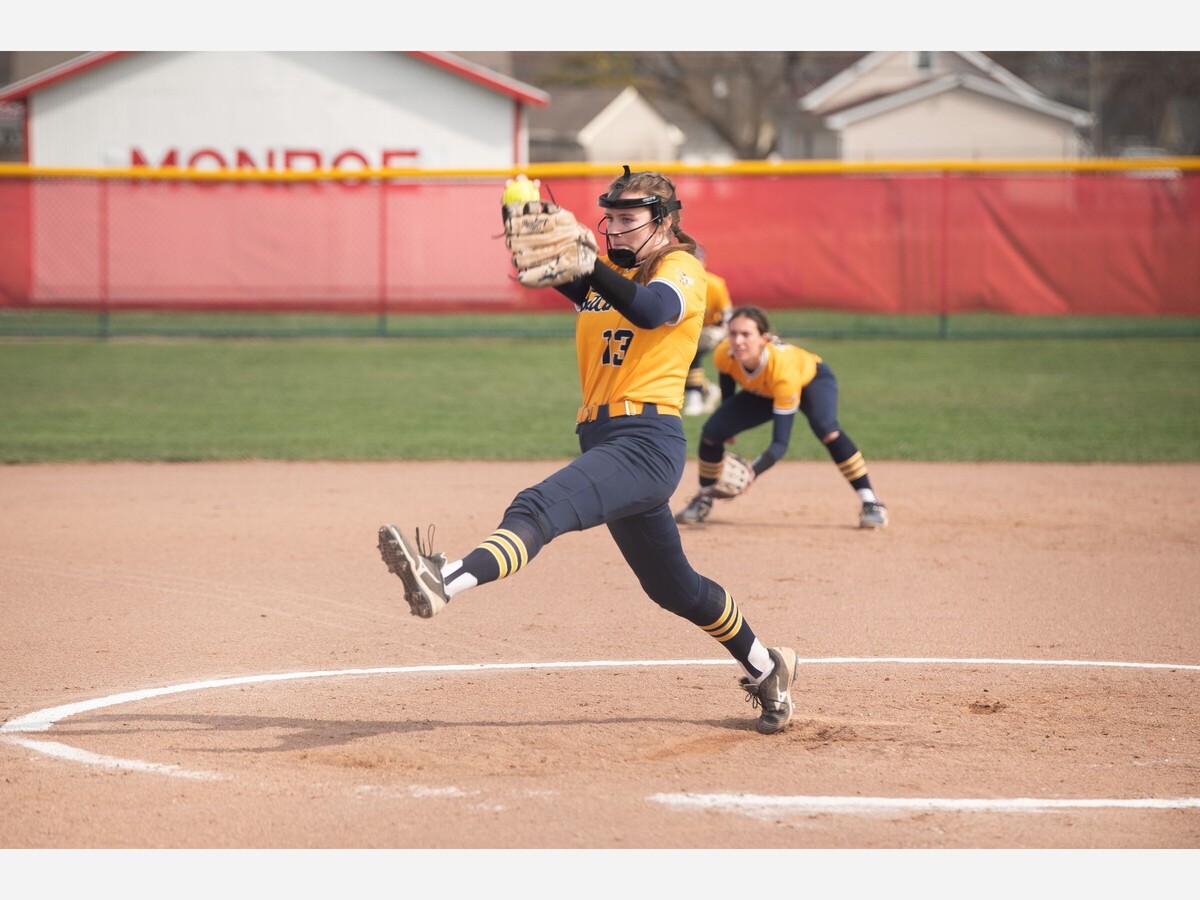 MONROE - Saline opened its 2023 varsity season by sweeping Monroe at Monroe High School Monday. Saline won by the scores of 5-1 and 8-2.
Junior Karli Dorr pitched a gem in the opener, allowing one run on three hits and a walk, while striking out 11 batters in a seven-inning effort.
Kaleigh McClelland, Leah Holloway and Delaney Lee each had two hits for the Hornets. McClelland was 2-for-4 with a run and RBI, Holloway was 2-for-4 with a double and two RBI, and Lee was 2-for-3 with an RBI. Emily Sweetland was 1-for-3 with a run and RBI.
Saline scored one in the second and then added three in the top of the third. Sydney Hastings walked, took second on a wild pitch and scored on McClelland's hard single to center.  McClelland scored on a single to left by Holloway. Dorr, who reached on a fielder's choice, scored on a single by Lee. Saline added a run in the seventh.
In the nightcap, Saline was held off the board until the sixth. The Hornets scored three in the sixth and five in the seventh to win 8-2.
Izzy Deveau pitched a complete game, giving up two unearned runs on two hits and two walks while striking out seven.
Saline was down 2-0 in the top of the sixth when the bats awoke. Cherry hit a double to left to open the inning. Holloway singled and took second on the throw. Lee singled to right to score Cherry and Holloway. The Hornets weren't done yet. Deveau helped her own cause with a double to right. Saline led 3-2
Deveau set the Trojans down in order in the bottom of the sixth.
Saline took over in the top of the seventh. With one out, McClelland reached on an error. Cherry followed with a home run over the leftfield fence to make it 5-2. The rally continued with singles by Holloway, Lee and Deveau, loading the bases. Lilly Evans doubled on a fly ball to center, clearing the bases. Saline led 8-2. Deveau retired the side without incident in the bottom of the seventh.