SOCCER: Trio of Hornets Score 2 Apiece as Saline Downs Monroe, 8-0
Image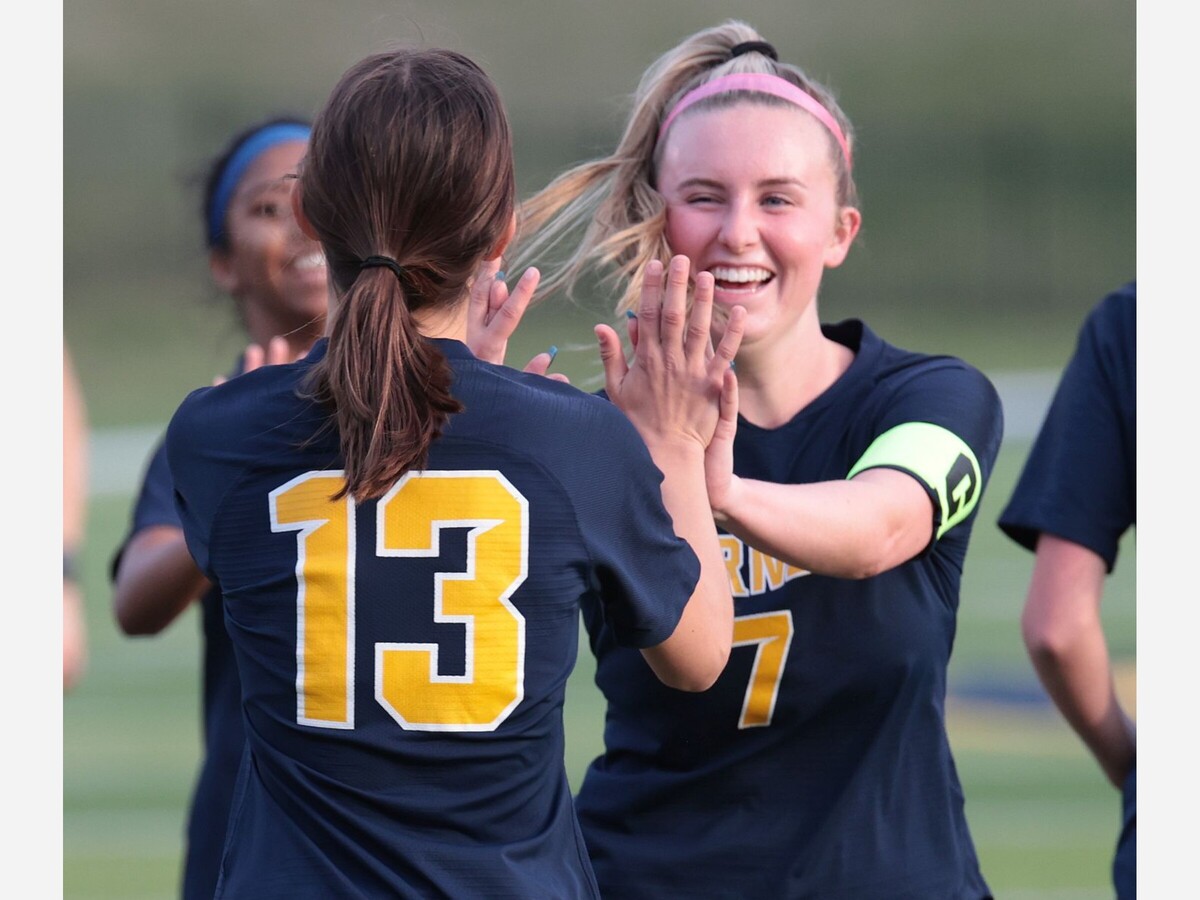 Zoe Rumohr, Ellie Warden and Sadie Walsh each scored twice as Saline defeated Monroe in varsity girls' soccer action Tuesday night at Saline High School.
(Look through all 800+ photos on our Smugmug site. Download the whole gallery for $99)
Saline improved to 2-0-1 as the Hornets played at Hornet Stadium for the first time this season. 
"In terms of the group grasping what we're trying to do, it's going well," coach Leigh Rumbold said after the game. "We're creating a lot of chances. The speed of the team is probably the quickest I've had since I've been here, which is exciting."
Rumbold said it's early and the team is still piecing things together, but he likes the start Saline has had.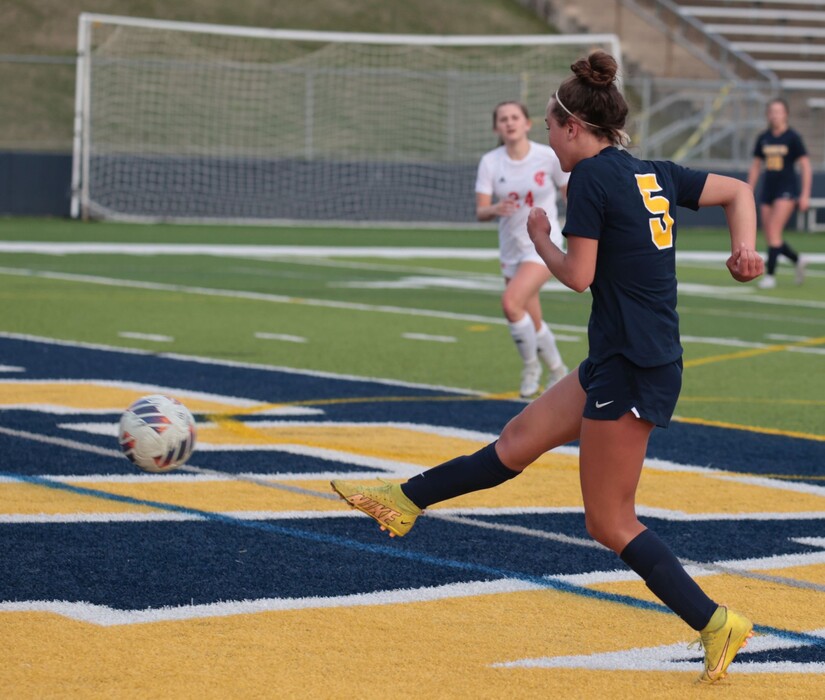 Speaking of great starts, Saline had a great start Tuesday. It was sparked by a freshman off to a fine beginning in her varsity soccer career. Sadie Walsh scored Saline's first two goals. On the first goal, Walsh got to a rebound and chipped it past the goalie. On the second goal, a cross came all the way through crease and Walsh put it past the the keeper for a 2-0 lead.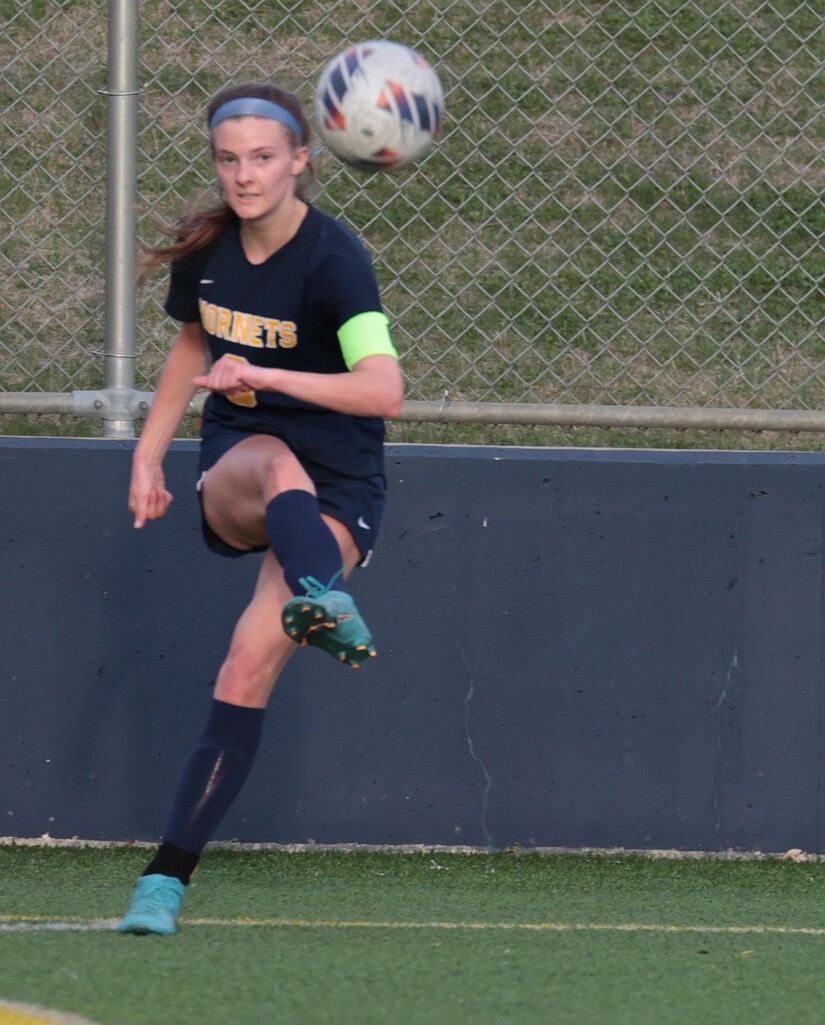 Saline went up 3-0 when Courtney Paszciewicz, on the far post, converted Rumohr's corner kick.
Monroe's goalie held the Hornets to three goals in the first half.
Ellie Warden opened the second half scoring when she converted a cross in the penalty area.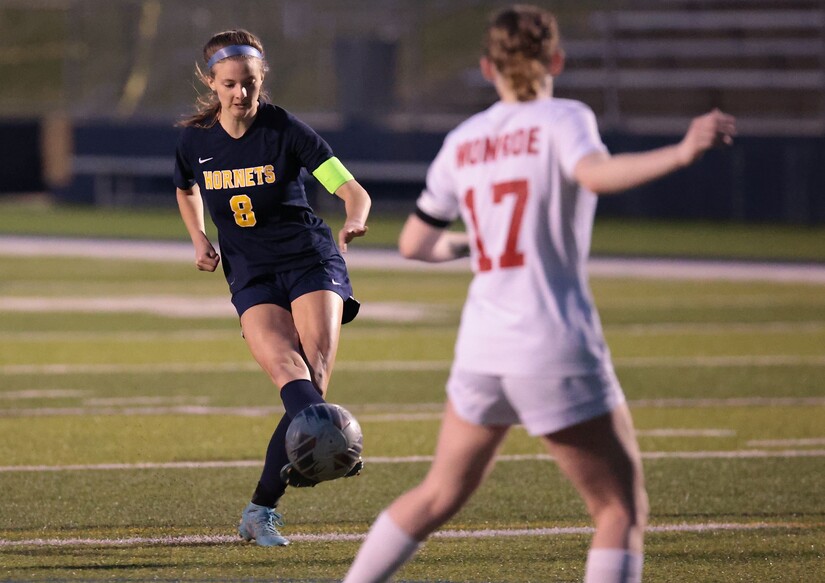 Rumohr made it 5-0 with another well-placed kick from a great position.
Saline went up 6-0 on a corner. Warden had good positioning on the near post and put Rumohr's kick past the keeper.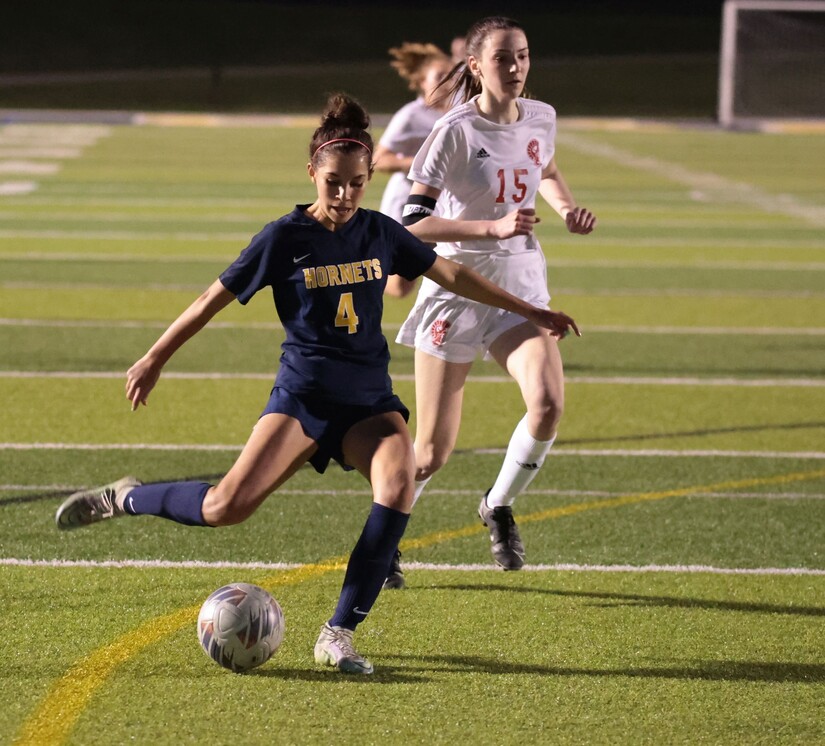 Sienna Snyder made it 7-0, outracing the defender down the wing and then, on the run, firing a low shot past the keeper into the corner of the goal.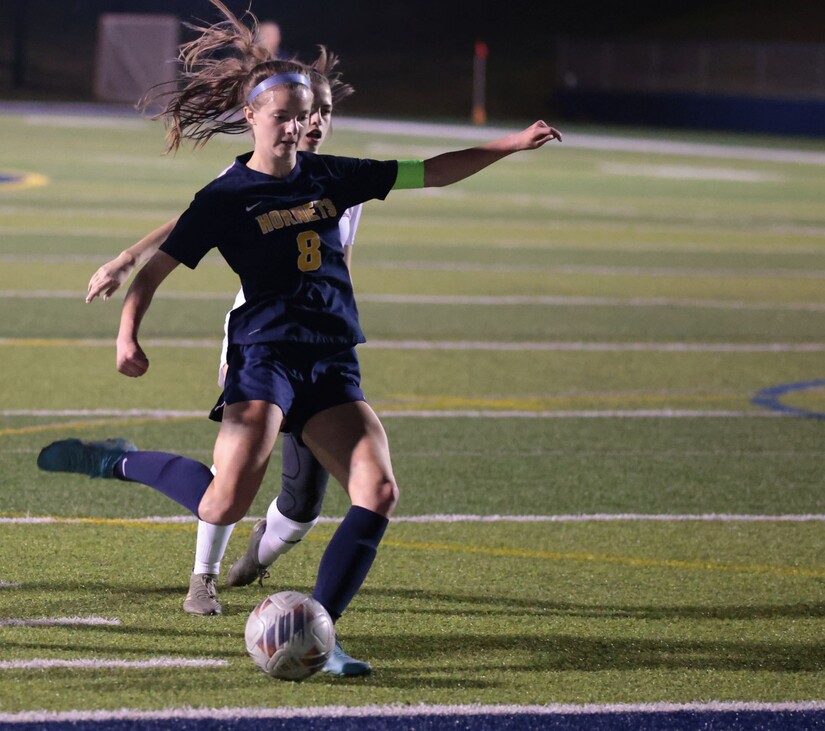 With moments left to go in the game, Rumohr ended the contest by mercy rule, taking another cross from the sideline and scoring to make it 8-0.
Despite the eight-goal outburst, Rumbold thought his team could have done more to create more dangerous chances. Saline drastically outshot the Trojans, and the Trojan's goalie made at least 20-25 saves. Some of them were very good saves - but many of them were on 25 or 30-yard shots.
"We were settling for shots about 30-yards out which, unless you really catch it, chances are she's just going to catch it in the air. Ideally, what we were trying to do is get down the sides and whip it across for some easier finishes, which we did towards the end," Rumbold said. "For long periods of the game, possession was good, but then we were just taking shots that, in all likelihood, the keeper should save."
Saline keeper Norah Dawid only had to make a couple of saves. Monroe managed a few dangerous breaks - but the Saline defense did a great job coming back to eliminate threats.
"Lydia (Zajchowski) the freshman is really quick to cover and clear the danger. Kailee (Cahill) did a good job of it too," Rumbold said.
Saline returns to action next Tuesday with a 5:30 p.m. game at Pioneer.
VARSITY
#
FIRST
LAST
Grade
0
Norah
Dawid
JR
4
Sienna
Snyder
SO
5
Sadie
Walsh
FR
6
Carson
Caldwell
SR
7
Kailee
Cahill**
SR
8
Zoe
Rumohr**
SR
9
Ashley
Kruse
JR
10
Payton
Maloney
SR
11
Ellie
Warden
JR
12
Riley
Ablauf
JR
13
Courtney
Paszciewicz
SR
14
Ally
Friedholm
SR
15
Chloe
Kraft**
SR
16
Audrey
Driskell
JR
17
Priya
Samaroo
JR
18
Lydia
Zajchowski
FR
19
Kordula
Sadek
SO
20
Bettina
Soares
SO
21
Ava
Printy
SO
22
Anika
Sadek
SO
24
Nada
Derneika
FR
Head Coach: Leigh Rumbold
Assistant Coach: Sebastian Lindner
Captains**
Saline opened the season with a 2-0 victory at Birmingham Seaholm April 4. On April 6, Saline and Walled Lake Northern battled to a scoreless draw,
Three games into the season, the Hornets have not yet allowed a goal.
More News from Saline