Emagine Theater Hosts Dementia-Friendly Movie Day
Image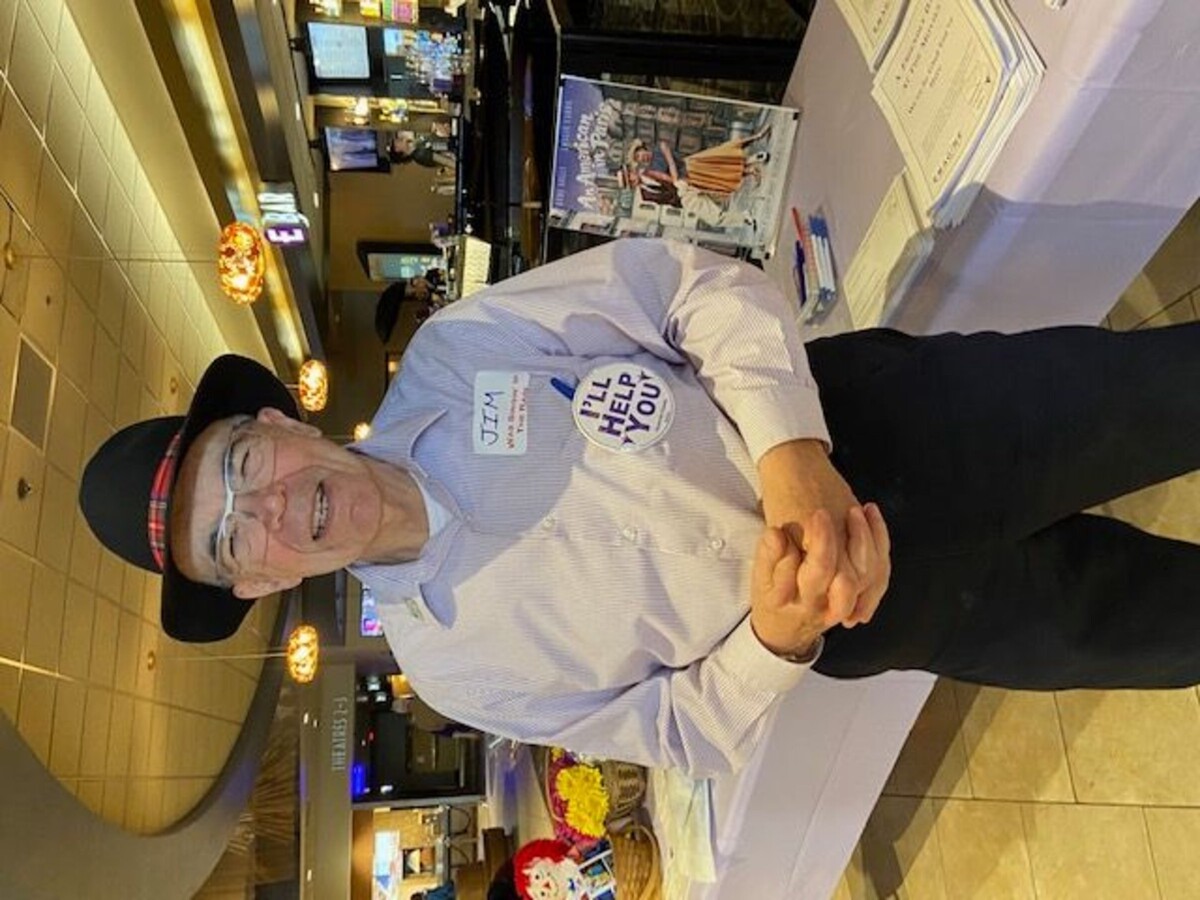 Emagine Theater hosted its second dementia-friendly movie day this week with help from organizer and Saline resident Jim Mangi. This month's movie, 'Singin' In The Rain,' attracted a steady crowd of guests, with over 100 visitors registering for the event.
Mangi was inspired to offer this community outreach project to Saline after reading about similar events in the UK.
"It came as part of my research into the Dementia Friendly Communities Movement. I found that an increasing number of towns, cities and counties in the US are emulating the efforts in the UK to make their communities places where persons with dementia and their care partners can enjoy all their community has to offer, with less difficulty and more dignity," Mangi said. "I came across a program done in a few places in the UK that ran special movie screenings for persons with dementia and their caregivers."
"I found no one in the US doing it, but decided to approach our local movie theater about trying it," he said. "To their great credit, Emagine Entertainment readily agreed to it and we were actively planning it in early 2020, but three years of the pandemic disruption intervened. As soon as things straightened out, Emagine and Dementia Friendly Saline resumed our mutual planning."
The event has been such a success that Emagine Entertainment is currently making plans to begin offering dementia-friendly movies in other locations as well.
The movie showings are tailored to individuals with dementia to provide them with a relaxing and enjoyable experience. With soft lighting, soft sound, and no rules, visitors are encouraged to talk, sing, clap and move to the music.
"The tailoring begins with our Reverse Valet service right at the curbside," Mangi said. "Folks can drive up to our purple-hatted greeters, who will help the person with dementia, waiting with them while the driver parks the car. Our greeter guides will escort folks to our welcome table where we take care of ticketing, hand out souvenir name tags, souvenir programs and goodie bags. There's also a table of dementia-related literature, and a pile of 'Let's Connect' cards, which are essentially do-it-yourself business cards that people can exchange in order to stay in touch with other people on the journey."
Haley Buckmaster, Foundation Director of Evangelical Homes of Michigan, and Kelly Robertson, Director of Marketing and Communications for EHM Senior Solutions, were volunteer curbside valets for this event.
"We work with Jim Mangi and his Dementia Friendly Saline," Robertson said. "This movie series is the first in the United States to do a dementia-friendly movie. The first movie had about 55 participants attend, and this one has had 106 tickets sold, so we've doubled. What's fabulous is to see people coming with their moms or dads that are home care givers and don't have access to all of the wonderful programs at EHM or other facilities where they can get support in the community."
Mangi began his work with dementia sixteen years ago, when his wife was diagnosed with Younger Onset Alzheimer's Disease. When his wife was moved to a memory care facility, Mangi began volunteering with the Alzheimer's Association, teaching classes about the disease and helping caregivers through the process.
"I know from years of caregiving, attending support groups, giving dementia awareness talks, teaching classes for the Alzheimer's Association, that there are so many folks here in Washtenaw County who are in such need of engaging activities for persons with dementia and their care partners to do together. I also know from dealing with so many others that there is such a need to connect with other persons on the journey, to interact, to compare notes, to learn from one another. Perhaps just as crucial, to just see and know that no person dealing with dementia is, or ever needs to feel, alone. The unwritten theme is 'We're in this together.'"
Guests at this week's event enjoyed finger foods and beverages while participating in a Sing-A-Long that featured songs from the movie. Residents from Storypoint, Brecon Village, and Evangelical Home were also able to attend.
Mangi is pleased with the interest in this community offering, and is looking forward to next month's event on May 10,which will feature the movie "An American in Paris".
"Based on feedback from our first events, we know we are doing something worthwhile," he said.
For more information, contact Jim Mangi at jimmangisr@gmail.com.