SHS Orchestra Show With Westbound Situation Thursday
Image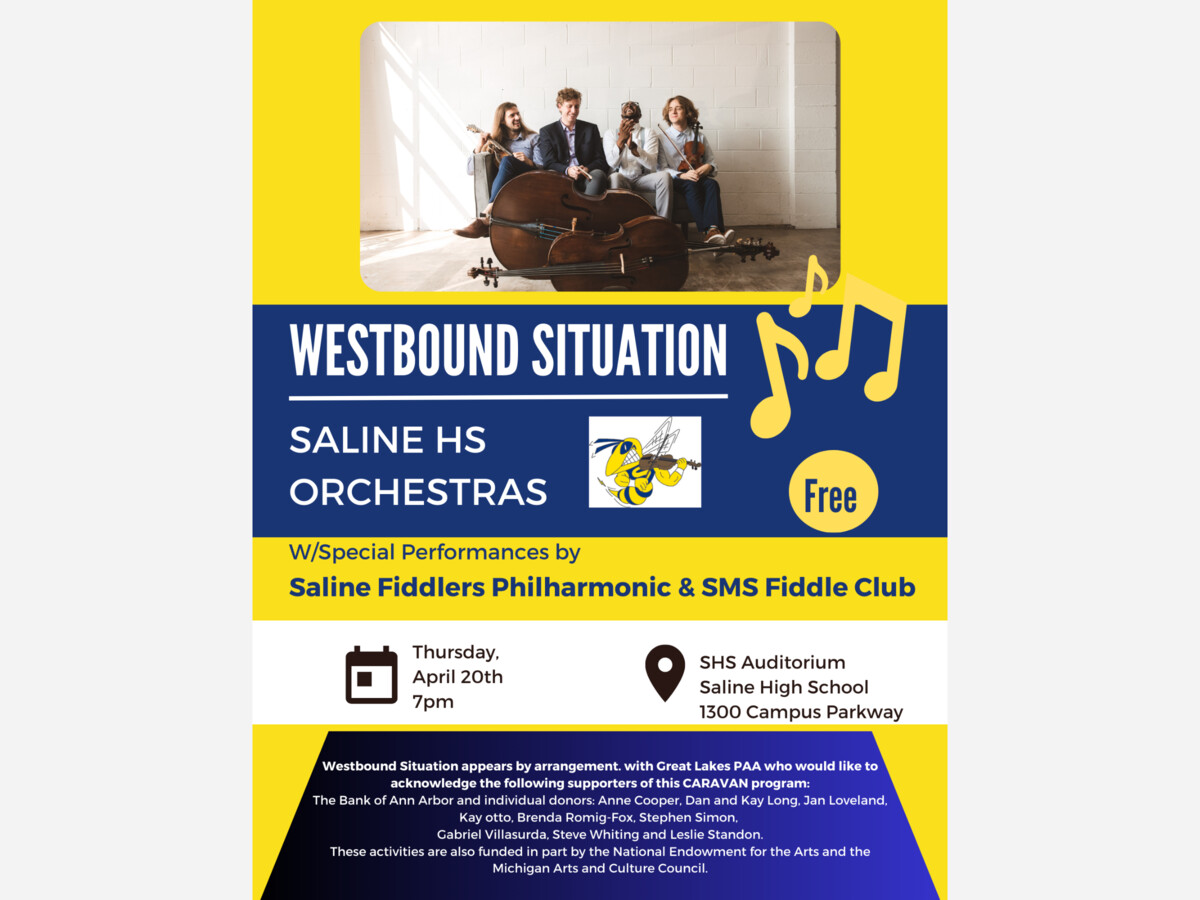 The Saline High School Orchestras will play with Westbound Situation after a day of talking, rehearsing and learning about music.
The concert, which also features special performances by the Saline Fiddlers Philharmonic and Saline Middle School Fiddle Club, begins at 7 p.m. at Saline High School.
The concert is the finale of a day-long learning event.
Westbound Situation is a quartet comprised of Grant Flick on violin, Jake Howard on mandolin, Zach Brown on cello, and Jacob Warren on bass. The band blends classical chamber music, bluegrass and the colorful expression of jazz.
The SHS Orchestras will collaborate on at least one piece with Westbound Situation. The orchestras will rehearse and workshop with the band.
More News from Saline