BASEBALL: Saline Completes Sweep of Skyline, Improves to 6-6
Image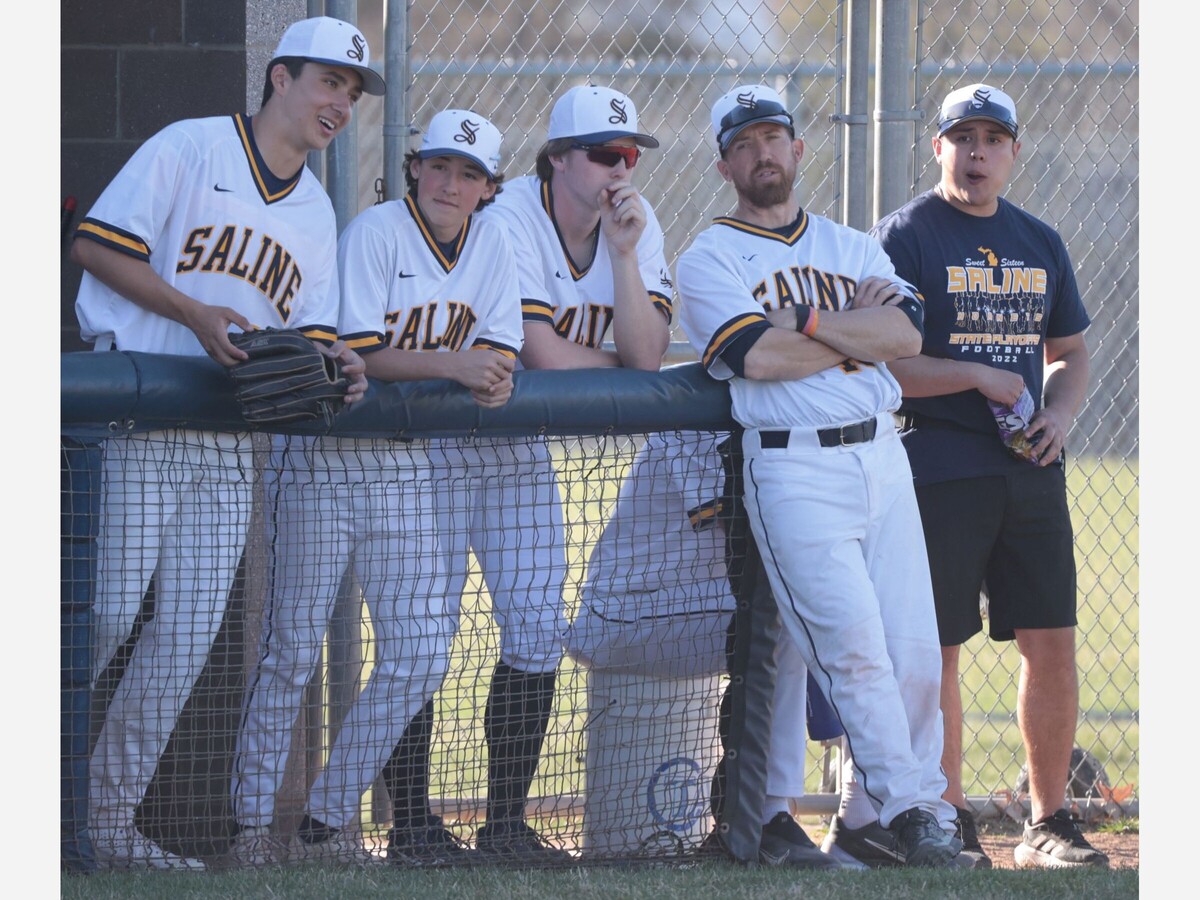 Sam Miller pitched a complete-game shutout to help Saline to a 3-0 win over Skyline, give the Hornets the season sweep of the Eagles, and give Saline its fourth straight win to even its record at 6-6.
Miller scattered six hits over seven innings. He walked none and struck out five.
Saline scored runs in the second, third and seventh inning.
In the second, Hunter Easton hit a two-out double to left. He scored a Tate Bezeau's single to left.
In the third inning, Roman Laurio walked and scored on a Kriss Sydlowski's double to left.
In the seventh, Reed Muir reached base on an infield single and took second on a throwing error. He went to third on a passed ball and scored on Laurio's single to center.
Skyline's best chance to score came in the third when the Eagles had back-to-back singles with two out. Miller escaped unharmed when catcher Jackson Conley gunned down a runner trying to steal third.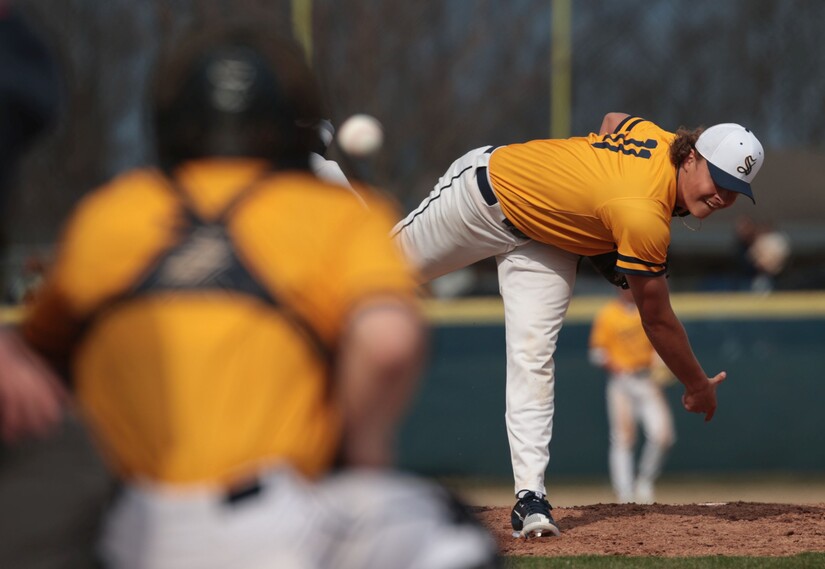 DOUBLEHEADER
Saline took two from Skyline Tuesday, winning 4-0 and 15-3.
Jackson Muir pitched a gem in the opener. He threw a complete game two-hitter, walking none and striking out 10. Jackson Conley went 3-for-4 with an RBI and Kriss Sydlowski was 1-for-3 with two RBI.
Saline scored three runs in the third and one run in the fourth.
The three-run third came with two out. Cade Tousa bunted for a single. Roman Laurio singled to right to put runners on the corners. Sydlowski doubled to left, scoring Tousa and Laurio. Sydlowski scored on an error by the catcher.
In the fourth, Mack Notar singled to center and scored on a double to right by Conley.
In the nightcap, Saline scored 15 runs on 11 hits in  a game called after five innings.
Matt Mareno earned the win, giving up two runs - both unearned - in four innings of work. He allowed two hits and walked none while striking out four. Zach Fidh allowed one run on two walks in one inning of relief, striking out one.
Saline scored five runs in the fifth, six runs in the second and then two runs in the third and fourth innings.
In the first inning, Sydlowski's double opened the scoring, driving in Tousa, who'd reached on an error. A balk brought home Laurio, who'd reached base on a single. With two outs, Sydlowski scored on a passed ball. Then Tate Bezeau doubled to center, scoring Jackson Muir and Ian Furlong. Saline led 5-0. 
Skyline got two unearned runs back in the top of the second, but Saline put the Eagles away with a six-run inning. Laurio and Sydlowski walked. Conley singled, scoring Lauriou. Notar singled to score Jackson Muir and Sydlowski, making it 8-2. Furlong singled. Muir's fly ball to left resulted in an error. Notar scored. Walks to Sam Miller, Laurio and Tousa all forced in runs. Saline led 11-2.
Conley opened the third inning with a triple to center. He scored on a sacrifice fly to center by Notar. Sam Kreuzer singled to short, Bezeau was hit by a pitch, and then Miller singled to score courtesy runner Reed Muir. Saline led 13-2.
In the fourth, with two outs, Conley walked. Trent Hankamp tripled to rightfield, driving in the 14th run. Hancamp scored on a passed ball.
10-1 Win Over Unity Christian
Saline snapped a six-game losing skid Saturday with a 10-1 win over Unity Christian.
Starting Miles Padot earned the win, throwing a one-hit shutout over 6 2/3 innings. Padot struck out seven and walked none. Unity Christian scored its only run in the first inning. Starter Reed Muir walked two batters with one out. Padot came in to relieve and an error allowed a run to score before Padot shut them down the rest of the way.
Saline scored three runs in the second, three runs in the third and four runs in the fifth.
Sydlowski homered and tripled and had four RBI. Hancamp was 3-for-4 with a double, an RBI and two runs. Furlong went 2-for-3 with two doubles. Owen Harrison drove in two runs. Caleb Hemer was 1-for-4 (a double) with two RBI. Mack Notar also doubled.