St. Andrew Catholic School Holds Open House
Image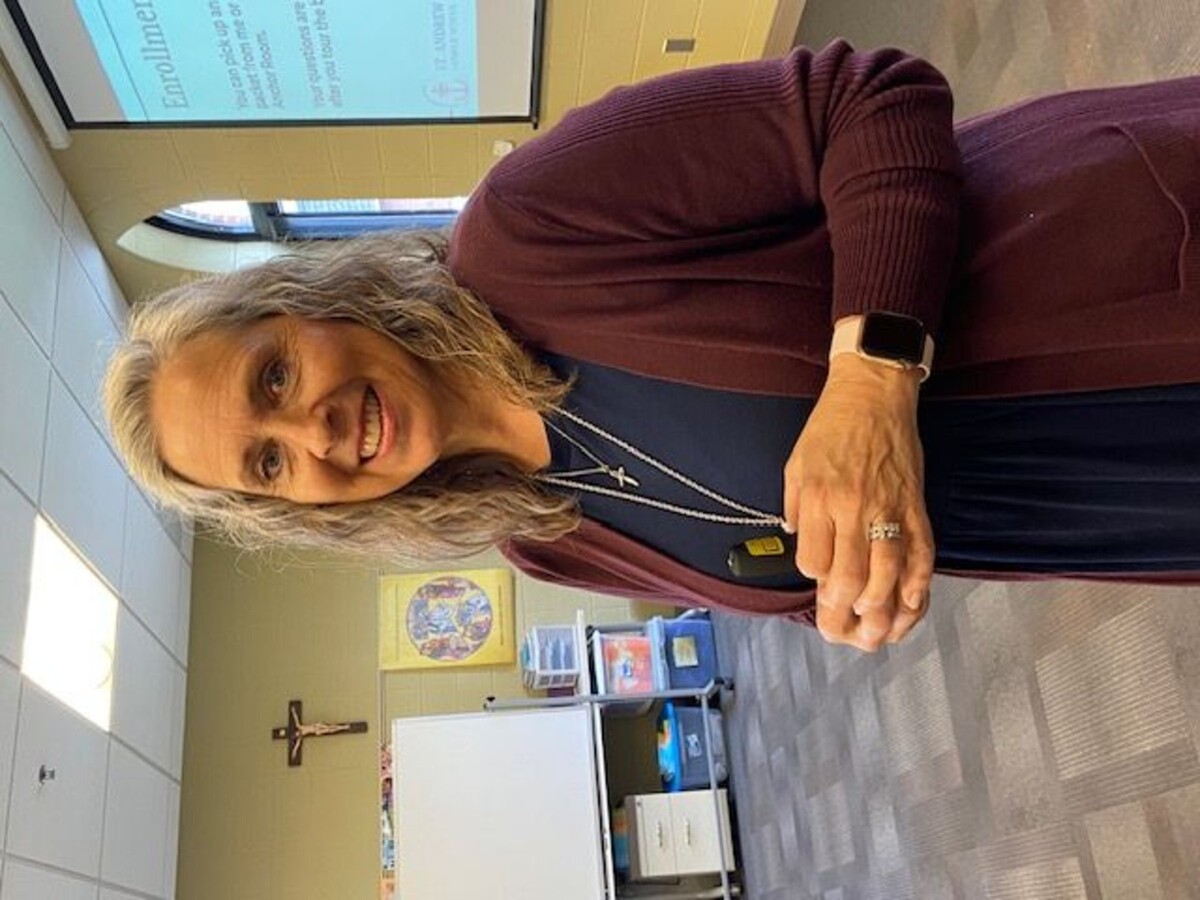 The newly formed St. Andrew Catholic School held an open house this weekend, welcoming both enrolled and prospective students and their families. Classroom teachers, administrators, and volunteers were on hand to answer questions and give tours of the facility.
The school, which will begin in August, will serve students in pre-kindergarten through sixth grade with hopes of enrolling nearly 80 students in its first year.
"We are so excited just to finally open the doors and let the community see the beauty of this building," said Michelle Sontag, school principal. "It's been here for faith formation for over ten years, but it's never been opened as a school, and the time is now."
Families were encouraged to visit all the classrooms and spaces. Teachers Kristine Ignacio and Eugenia Ramon were available to speak with families of younger children. On the upper level, teachers Kristin Talaga and Dave Fiske greeted grade school students and parents.
"We are opening the doors so that people can see all the levels and all the grade levels," Sontag said.
Students will begin their day in the lower level, where parents can drive up to the drop-off and staff will be on hand as the children enter the building to begin their day.
"The Anchor Room was a Michigan-type basement. It has been transformed," Sontag said " It will be where our students will start their day in prayer. We will pray as a school, and then they will be led up to their classrooms with their teachers. It will also be a room for PE, our physical education program. It will also be their lunch room, and it will be before school and after school care. It's a multipurpose room. We're calling it the Anchor Room because it will really anchor us in our faith. That's where we will start and end our day as a school."
The main level will have classrooms for pre-kindergarten through second grade, along with the Catechesis of the Good Shepherd. The upper level features an art room, a science lab, a library, and classrooms for grades 3 through 6.
"We will have a full curriculum based on the diocese curriculum standards and benchmarks. It will be a rigorous curriculum, I can assure you of that, just with my background with curriculum development and my roles in leadership in various schools and school districts," Sontag said.
"We really are about a faith based education and educating the whole child. The importance of knowing God and loving God, and knowing the truth, beauty and goodness of God in our world."
For more information, visit the school website: standrewsaline.org/school