Saline Man Accused of Criminal Sexual Conduct With Ohio Girl
Image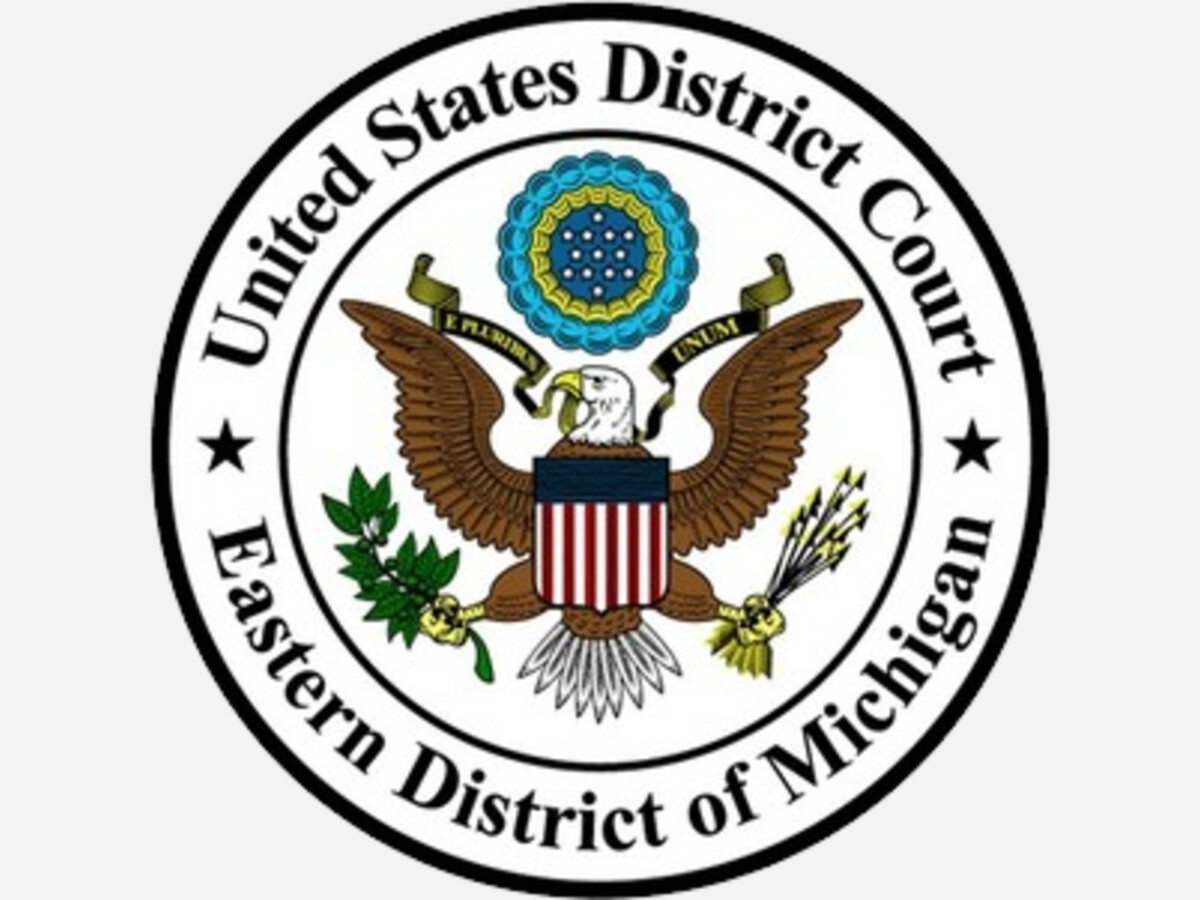 A 22-year-old Saline man already on trial for criminal sexual conduct with a 14-year-old girl is now facing similar charges in federal court.
The US Attorney for the Eastern District of Michigan charges Danil Iain Crisdean Baker with one count of coercion and enticement and one count of interstate transportation of a minor to engage in criminal sexual activity. Each count carries a potential sentence of 10 years to life incarceration and a fine of up to $250,000.
A plea hearing has been set for May 9.
According to a complaint submitted by FBI Special Agent Eli Bowers, on Dec. 9, 2022, at around 4 p.m. the girl's parents reported her missing to the Hancock County Sheriff's office when she didn't come home from school on the bus. The parents called a friend who said she'd been picked up at school by someone named "Daniel Baker" who was actually 22 years old. The friend stated that the girl and Baker had been communicating via email. The girl used her school laptop. The previous day, the parents discovered her texting with an individual and took her phone away.
The parents went back and reviewed the phone and text messages and suspected their daughter had been taken by someone name Danil Baker. According to the texts, the girl believed she was conversing with a 17-year–old boy on a game called Roblox. Officers connected the phone number to 21-year–old Danil Baker of Saline.
Police issued a "be-on-the-lookout" for Baker and the white Subaru vehicle they believed he was driving. They also began geo-locating his phone. Police eventually located Baker at his residence in Saline. According to the complaint, Baker told the officers he was in contact with the girl but did not admit to physical contact.
At 9:20 p.m., Westland Police were dispatched to a Kroger grocery store for a welfare check on a 14-year-old girl crying in a public bathroom. Officers recognized her as the child missing out of Ohio.
She told police she had been dropped off at a nearby homeless shelter by someone named Danil in a white Subaru. She said Danil picked her up from school and drove her to Michigan, where they visited several locations including a mall in Westland. According to the girl, they kissed and she performed oral sex on him that day.
Talking to police later that night, Baker said he picked her up from school and drove her to a mall in Michigan. He also told police he tried to get a hotel in the area but could not find a room, according to the complaint. Baker said he kissed the girl but did not else. He dropped the girl off at a homeless shelter in Westland.
Recently deleted text messages were found on Baker's iPhone. The day before Baker picked her up from school, Baker and the girl had a text conversation where he admitted his age and she told him her age, according to the complaint.
Police interviewed Baker during a search of his home. According to police, Baker said he had been in an online romantic relationship with the girl for about a week prior, and that he'd picked her up at school to get her away from an "abusive home life." During this interview, police say, he allegedly admitted to receiving a "hand job" from the girl and said they had kissed earlier in the night.
This all happened as Baker stands trial accused of criminal sexual conduct for relations with a 14-year-old girl in Washtenaw County. The alleged offense occurred on June 30, 2021. The Michigan State Police handled the case. Baker was arraigned on July 14, 2022. His bond was set at $20,000 and the case was bound over to circuit court. On Dec. 21 Judge Darlene O'Brien revoked Baker's bond. A pretrial in that case is set for June 8. 2022.
Baker attended Saline High School and was a member of the swim and dive team.
According to the Federal Bureau of Prisons, Baker is in prison at the FCI Milan.