TENNIS: Saline Falls to Skyline, 5-3, But Sets Up Advantageous Seeding in Regionals
Image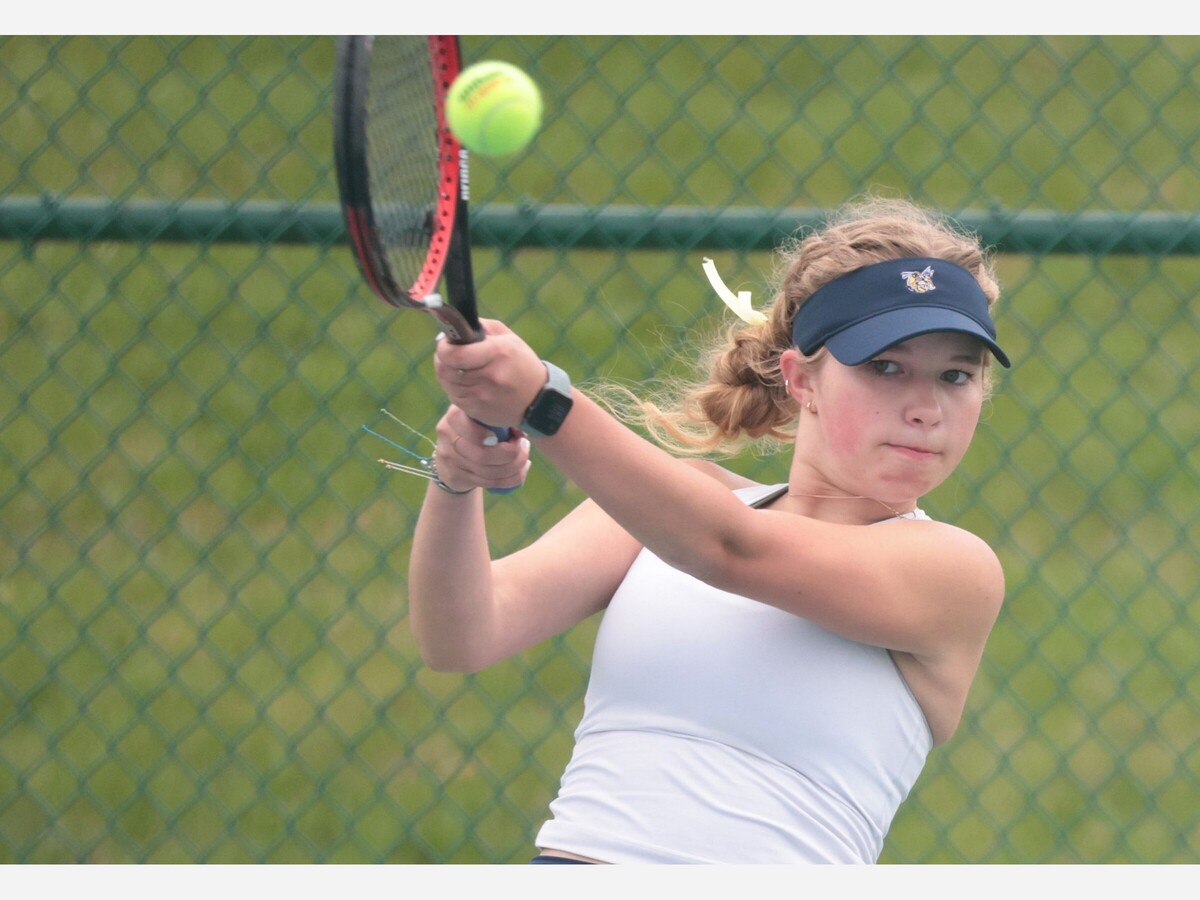 The Saline varsity girls' tennis team isn't catching Pioneer atop the SEC Red standings.  But in losing to Skyline, 5-3, Wednesday at Saline High School, the Hornets helped set up a potentially advantageous seeding in the May 19 regional to be played at Ann Arbor Pioneer and Saline.
Saline picked up three wins Wednesday.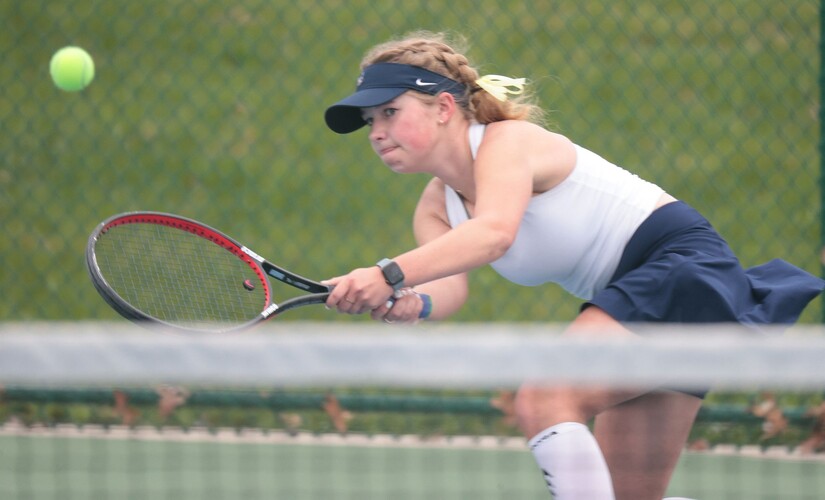 Kylie Warner wore down Vanessa Roche in a long match, winning 7-6 and 6-1. Warner didn't overpower Roche - she just played a patient, persistent game, returning virtually everything Roche could throw at her.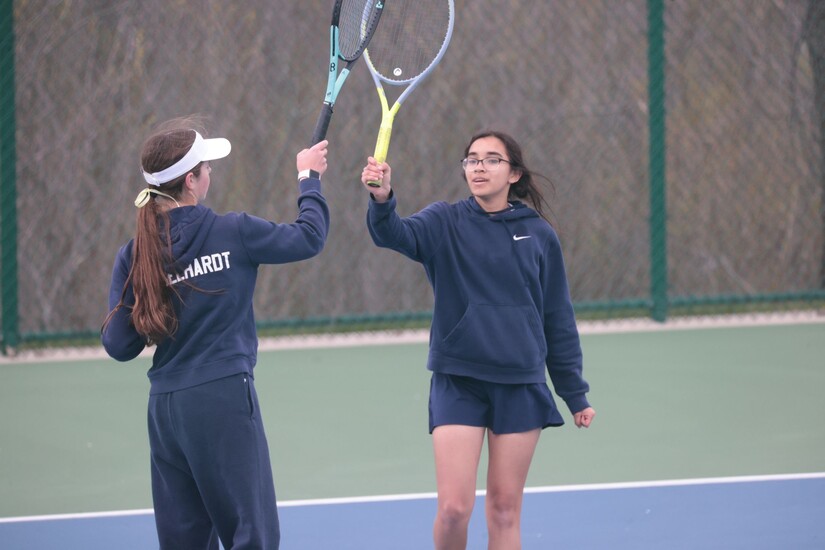 In doubles, Saline's top pairing of Eva Cueto and Gabby Englehardt won 7-6 and 6-3 in Doubles 1 and Ellis Buchanan and Carman Pagilinan won 6-4 and 6-1 in Doubles 3.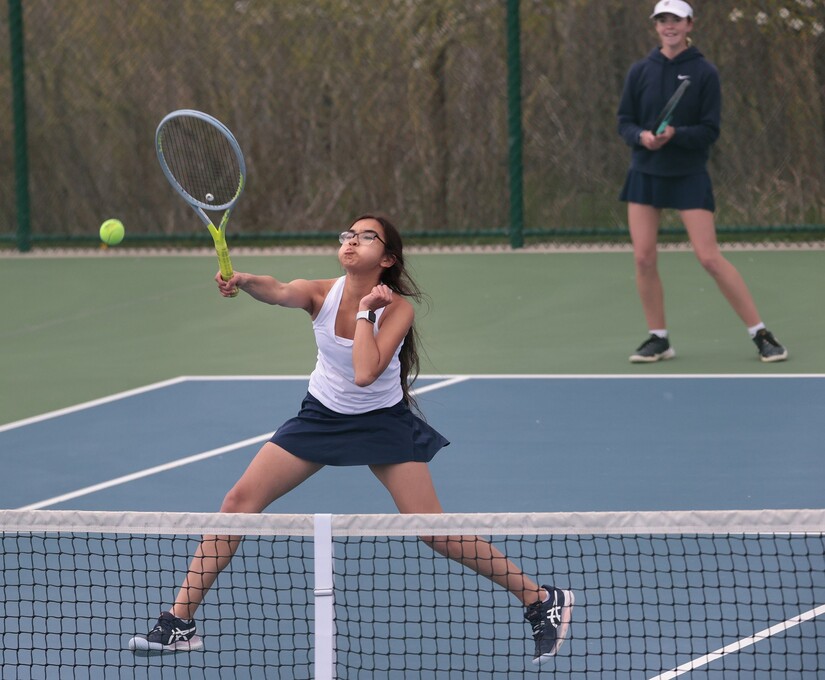 Throughout the Doubles 1 match, Engelhardt provided steady work while Cueto provided play that border on spectacular, using speed and reach to slam home points for the pairing.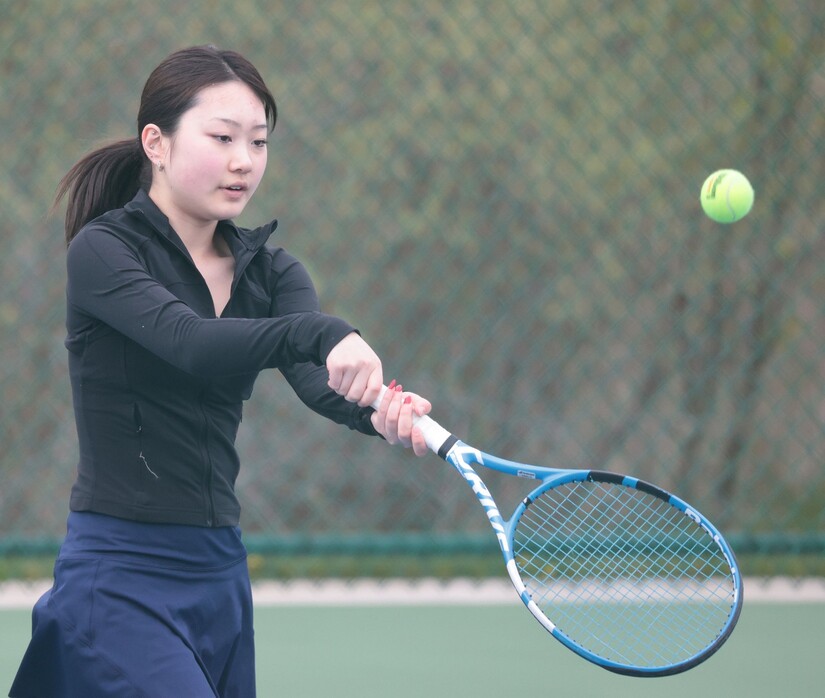 Sydney Becker and Katheryn Feller fell 7-5 and 6-2 in Doubles 2. Nastia Dubovoy and Sarah An fell 6-3 and 6-3 in Doubles 4.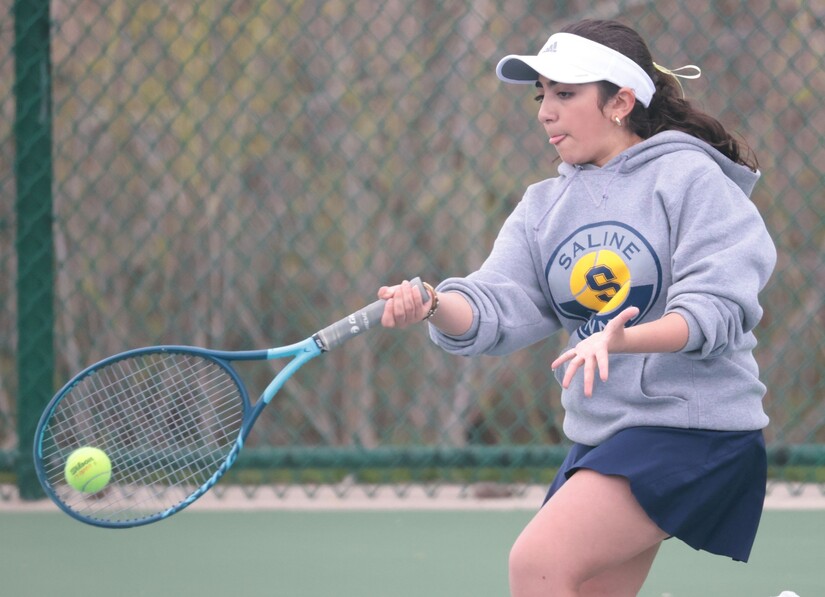 In Singles 1, Mia Bae lost 6-0 and 6-0. CJ Tuldanis fell 6-0 and 6-0 in Singles 2. Isabella Apoone fell 6-0 and 6-2 in Singles 4.
The three points should be enough to help the Hornets with seeding at regionals, coach Andy BeDell said.
More photos can be found below - and even more can be found at the link.