The Saline Farmers Market Enjoys a Successful Start to the Season
Image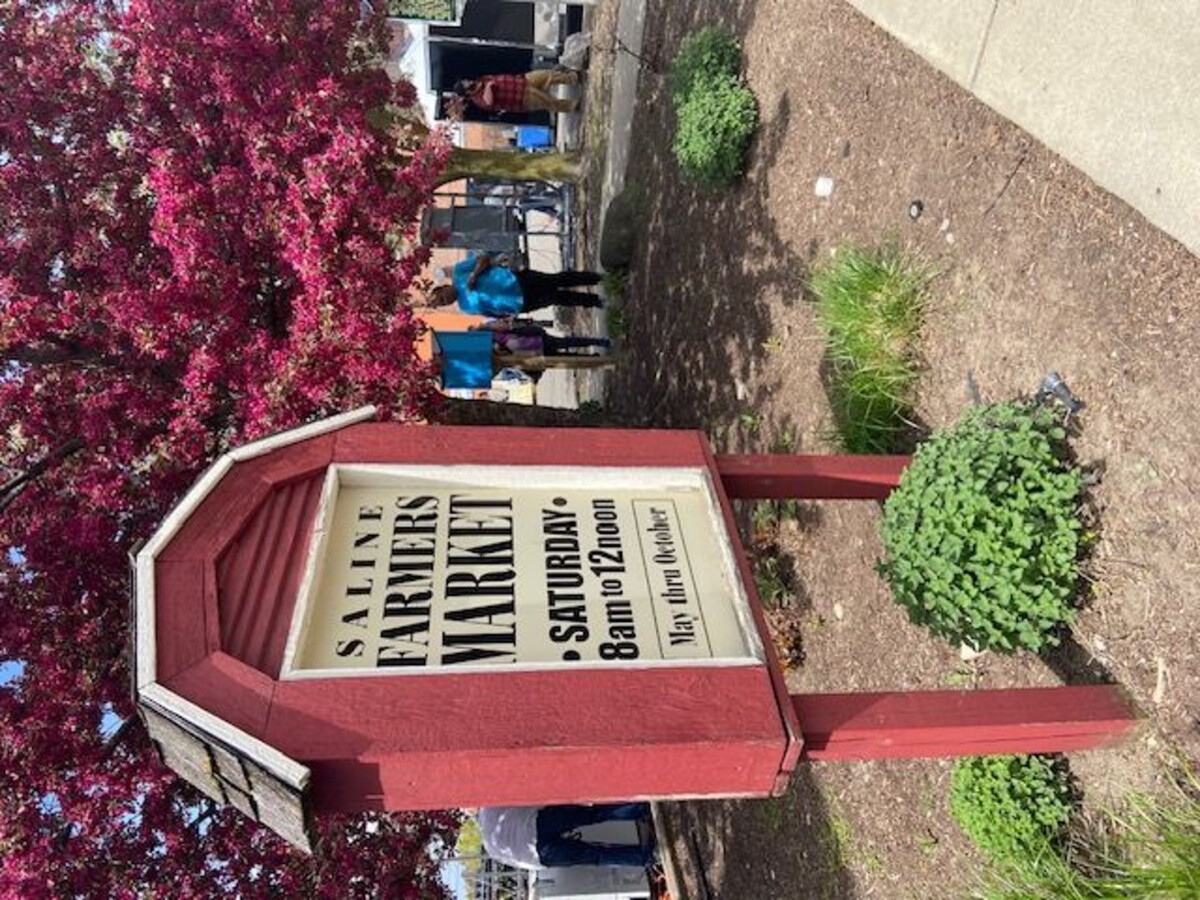 The Saline Farmers Market officially returned to downtown this Saturday for the start of the outdoor market. The mild temperatures and sunny skies encouraged shoppers to visit the vendors and listen to live music.
"Traffic was fantastic. We had about 850 customers," said Dana Turner-Queen, Market Manager. "We had over 73 little treasure hunters who came and got their prizes. It was better than I could have hoped for."
Vocalist Stacey Murray provided the soundtrack for shoppers as they browsed the booths.
"We had this wonderful live band. Normally, she sings with a track, but she had her band here this week and they played original music, and that was amazing," Queen said.
Local farmers sold early produce, along with herbs, vegetable plants, hanging baskets and potted flowers.
"This is my first market. We did great today," said Henry Vanderberg from the Cheese People of Grand Rapids. After nearly selling out of everything, he noted that he'd need to bring double the amount of offerings to his next market.
Other items available for purchase included coffees and baked goods from M36 Coffee Roasters, honey, syrups and jams from Pittsford's Cheer-Up Farms, Polish sausages and pierogies from Srodek's, and baked goods from Rich Grains Bakery. Noggle Farms sold premium beef, and Taylor Farms sold farm fresh eggs along with brats and pork chops. Kapnick Orchards offered bushels of apples and a variety of homemade pies. Artisans sold handcrafted jewelry, leather goods, and more.
The market operates every Saturday from 8am until Noon in the parking lot at 100 S. Ann Arbor Street. For information on vendors and special events, follow Saline Farmers Market on Facebook.