SOFTBALL: Saline Sweeps Doubleheader at Dexter
Image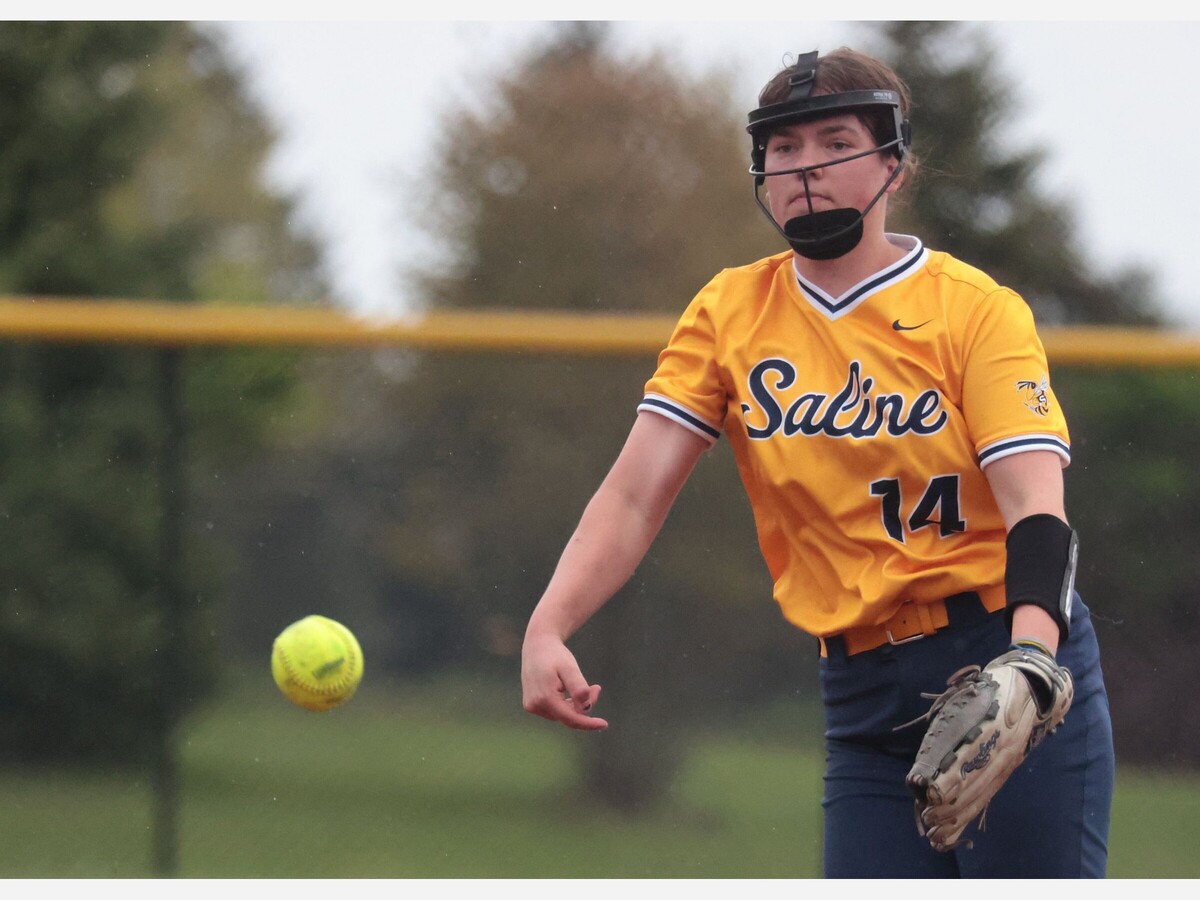 The Hornets kept buzzing in Dexter Monday, sweeping their SEC Red doubleheader, 8-0 and 15-1.
Saline improved to 22-3 overall and 12-0 in the SEC Red.
It took some time for the Hornet bats to warm up in the second game, but the way junior Karli Dorr was pitching, it wouldn't have mattered. Fresh off her birthday no-hitter Friday against Skyline, Dorr pitched a splendid game and earned the victory as Saline won, 8-0.
Dorr went seven innings, giving up three hits and walking five in the shutout. She struck out 13. She also went 2-for-3 with a double and three RBI.
Clara Cherry was 2-for-3 with a double, homer, three RBI and three runs. Kaleigh McClelland had a hit and scored two runs.
Saline struck in the first. McClelland hustled to first on a dropped third strike. She scored on Cherry's double to center.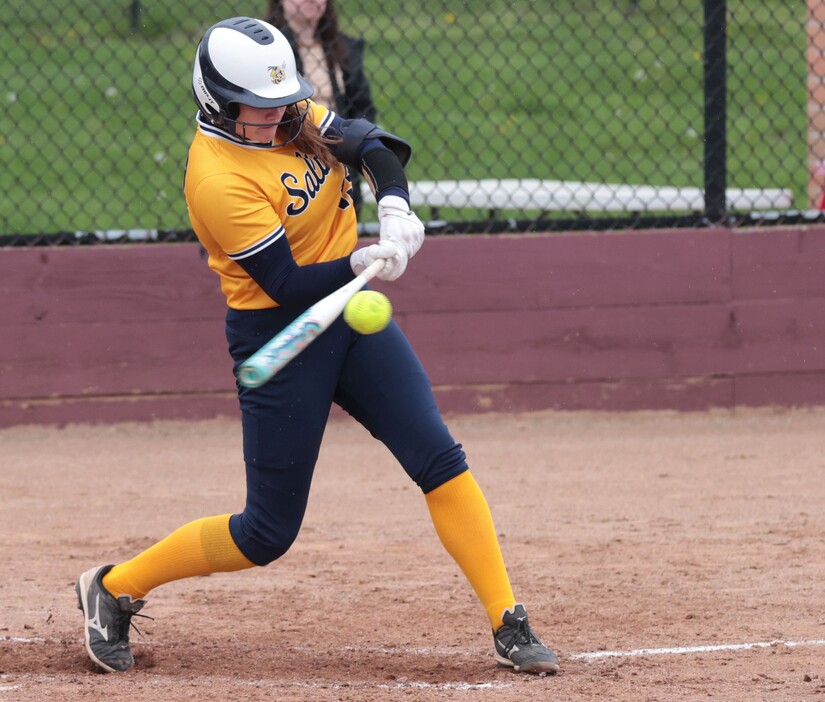 Dorr kept mowing down the Dreads. Saline added to its lead in the top of the sixth. Cherry reached on a pop fly. She took second on a bunt by Leah Holloway. With two out, Dorr doubled to center, scoring Cherry.
Saline blew it open in the seventh. Deveau  homered to centerfield to make it 3-0. Sydney Hastings walked. McClelland singled to right and took second on an error.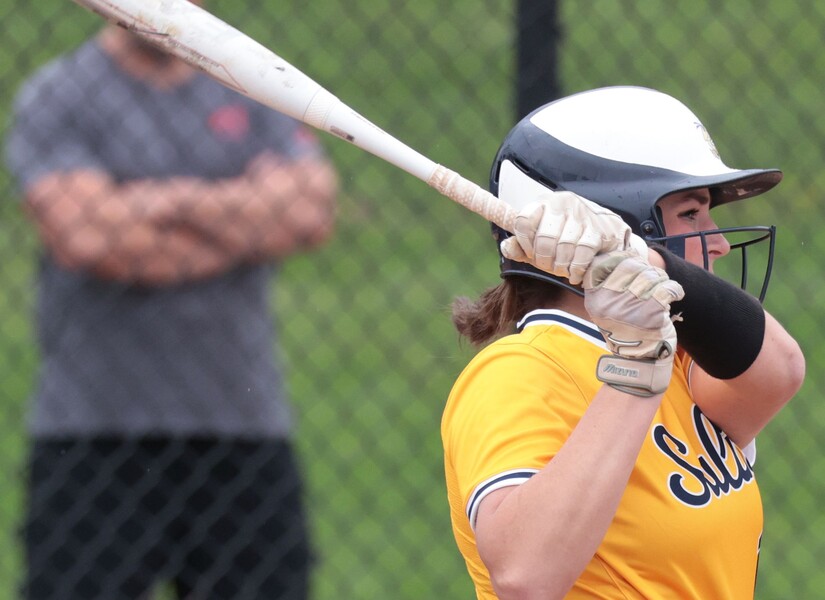 Then Cherry homered on a line drive to center. Saline led 6-0.
Saline wasn't done. Holloway singled to center. Emily Sweetland walked. Dorr singled home courtesy runner  Amelia DeCook and Sweetland.
Saline's bats were ready to go in the second game. Saline scored six in the second and nine in the third. They won 15-1 in a game ended by the mercy rule in the fifth inning.
Deveau gave up one run on two hits. She walked none and struck out seven in five innings.
Delaney Lee went 2-for-4 with a triple, three RBI and two runs. Dorr went 3-for-4 with two runs scored.  McClelland was 2-for-3 with two runs and two RBI. Deveau went 1-for-3 with a triple, one RBI and two runs scored. Hastings went 1-for-3 with three runs scored. Sweetland was 1-for-2 with two RBI and two runs scored.