TENNIS: Doubles Teams Lead Saline to Win Over Dexter
Image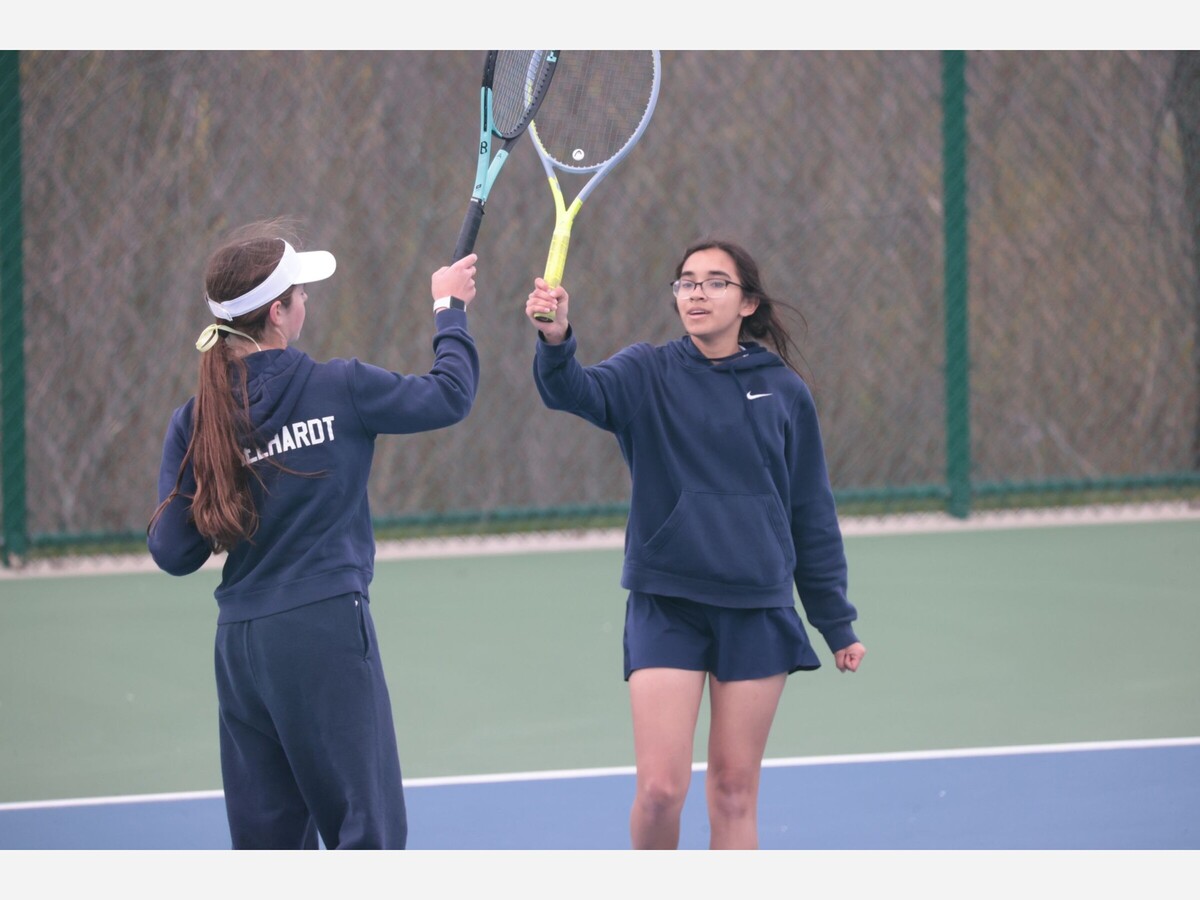 Dexter had double trouble with Saline Tuesday.
Saline swept the doubles matches and came away with a 6-2 lead.
"We had good play by all the doubles teams," coach Andrew DeBell said. 
Saline got two wins in singles, too.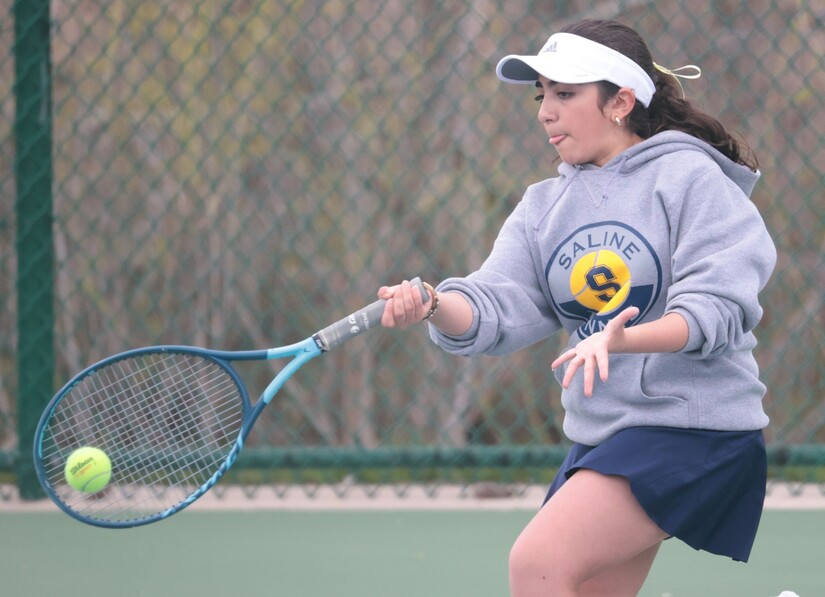 "It was a breakthrough match for fourth singles, where freshman Bella Apone came back from down 5-4 in the first set and won 7-5, 6-2," BeDell said.
Here are the results:
Singles:
No. 1 - Lindsey Wiczorek, Dexter def. Mia Bae, Saline, 6-3 , 6-0 , -;
No. 2 - Charlotte Bruderly, Dexter def. CJ Tuldanis, Saline, 7-5 , 6-1 , -;
No. 3 - Kylie Warner, Saline def. Claudia Vanover, Dexter, 6-1 , 6-1 , -;
No. 4 - Isabella Apone, Saline def. Maria DeMerell, Dexter, 7-5 , 6-2 , -;
Doubles:
No. 1 - Gabby Engelhardt, Saline - Eva Cueto, Saline def. Averi Rose, Dexter - Natalie Sattler, Dexter, 6-1 , 6-0 , -;
No. 2 - Katheryn Feller, Saline - Sydney Becker, Saline def. Sefina Patterson, Dexter - Tessa Baughman , Dexter, 6-3 , 6-3 , -;
No. 3 - Ellis Buchanan, Saline - Carmen Pagilinan, Saline def. Amelia Bagglio, Dexter - Raegan Kopitsch, Dexter, 6-1 , 6-0 , -;
No. 4 - Nastia Dubovoy, Saline - Sarah An, Saline def. Anya Johanson, Dexter - Julia Berkholtz, Dexter, 6-1 , 3-6 , 7-6 (5);
More News from Saline