Saline Area Schools Students Showcase Creativity in Art Show
Image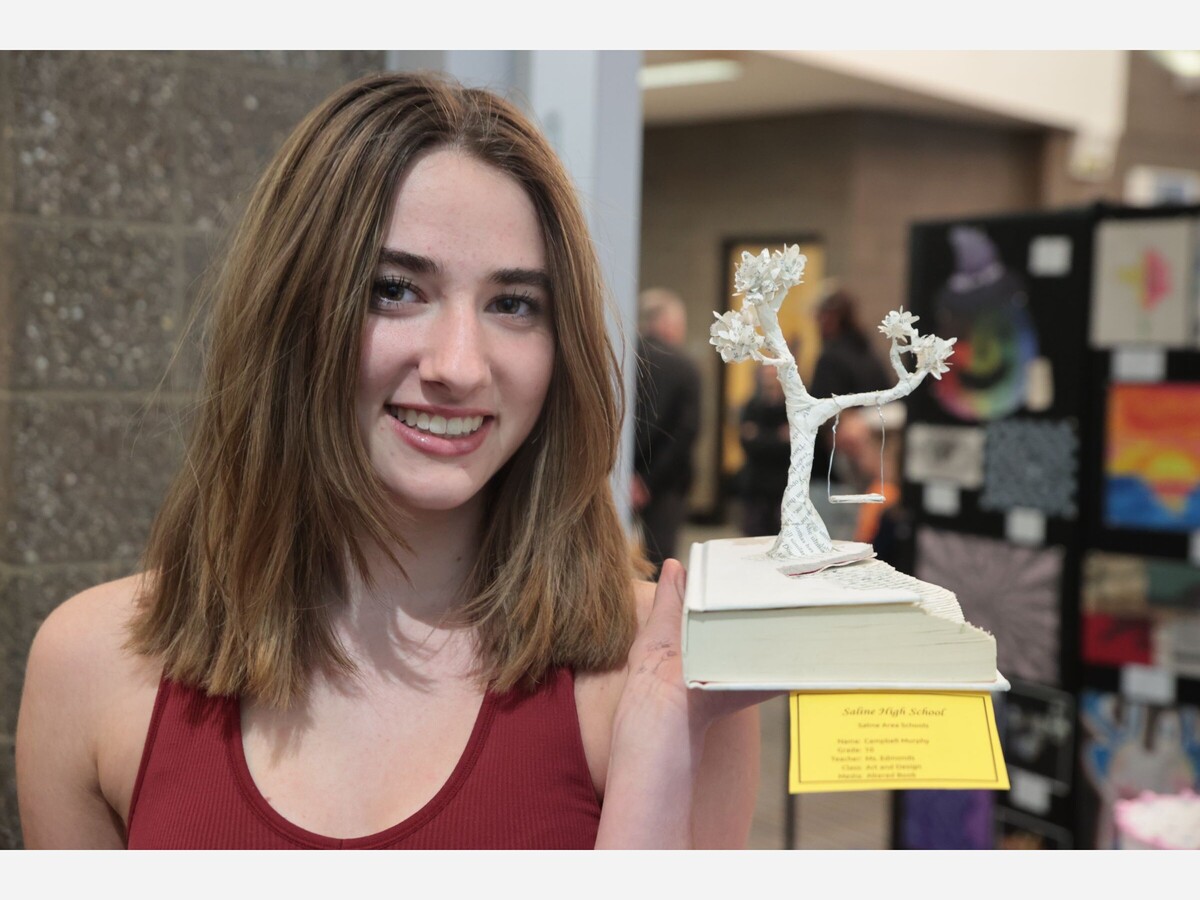 Student artists from throughout the school district displayed their creativity at the annual art show at Saline High School May 5-7.
The show featured paintings, drawings, pottery and much more.
For years this show has been an important year-end celebration of creativity and skill. This year's show was a little more special than usual.
"It's the first in-person show we've had since 2019," said Kevin McCown, an art teacher at Heritage Elementary School. "So this is a great return. It's a familiar feeling for the art department - but it's a little different. It's nice to bring it all together again."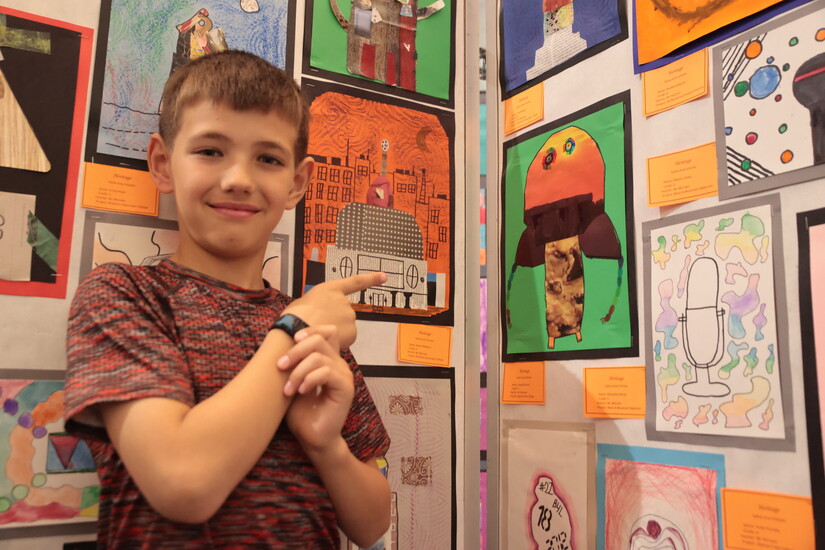 The show featured the work of artists, from young artists in elementary school to AP students in their senior year.
One of those students is Joeb Wuerthele, a senior at Saline High School. The art department used an entire wall to showcase his work. The work included paintings and sketches. The subject matter was everything from a self-portrait to the fantastical and abstract. He used paints, colored pencils, ballpoint pen and even instant coffee grounds from the art room to color his work.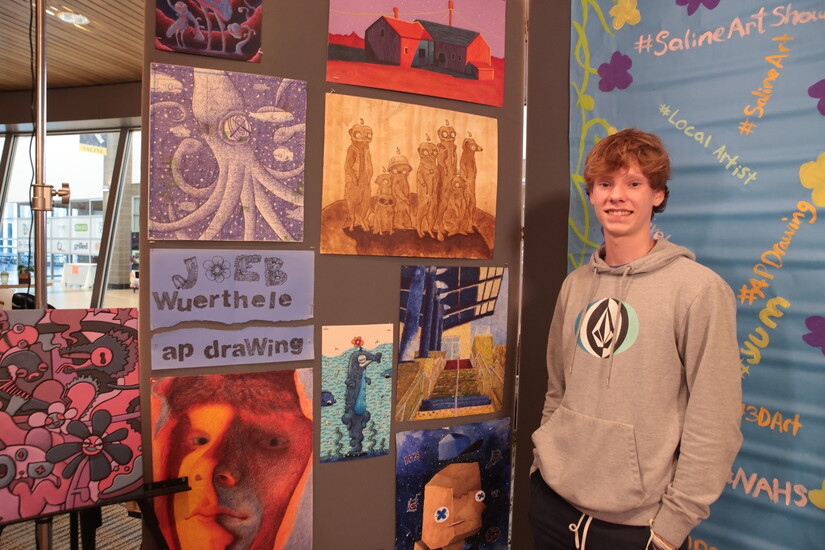 He had to admit, he was a little taken aback to see his work on display..
"It's pretty cool to see it all in one place," Wuerthele said.
As a young child, Wuerthele enjoyed art.
"I just always liked to create when I was a kid and I never grew out of it. It's just been part of my life," Wuerthele said. "I like to try new things."
Students in Kat Foley's high school art class created altered books - where the base of the book is an old book and the artist uses different techniques to turn the pages or covers into unique creations. Sophomore Campbell Murphy created a striking piece from the Angie Thomas novel The Hate U Give, which is about a 16-year-old Black girl at an elite private school who witnesses a white police officer kill her childhood friend. The book is white. Part of the cover and pages are torn away. Campbell used the material to paper mache a white tree with a swing hanging from a tree limb. The title of the book, The Hate U Give, is juxtaposed rather jarringly in a dark font against the white, serene setting.
Murphy used a box cutter to cut into the cover and then used paper mache to create the tree and swing.
She ended up with a piece she really enjoyed.
"I really like it. There are minor details I would change, but it turned out well," Murphy said.
But the art and book's subject matter were not intentionally connected or played against each other.
"That's just the book I picked. I was just trying to create something that signified childhood nostalgia and I chose a backyard swing," Murphy said.
Foley said Murphy and the other students took the altered books in various ways.
"It was so cool to watch the students get creative and take their work and run in different directions," Foley said.
Foley was glad to see the art department come together for the art show again.
"It's really nice to make those personal connections to the community that we've been missing out on for so many years," Foley said. "One of the cool things is to see people come in with their siblings and to see what kind of work they might be able to grow into someday."
McCown agreed. In fact, he had a message for his fourth and fifth-grade students.
"I encourage my students to go see the art of the younger students to see where they've come from, and to go see the art of the older students to imagine where they might go wth their art," McCown said.