Saline Celtic Festival to Offer Dynamic Lineup of Bands
Image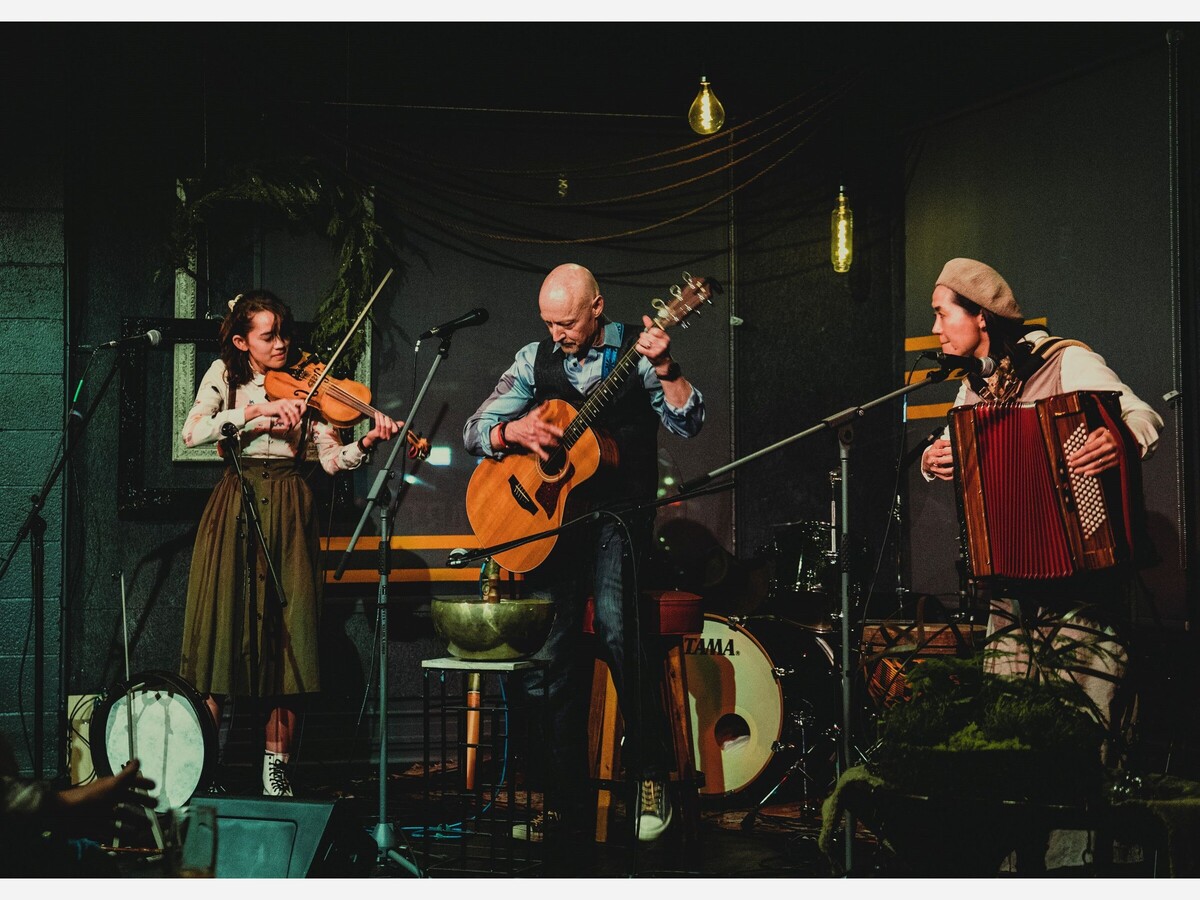 (Press release from the Saline Celtic Festival)
The Saline Celtic Festival offers a dynamic line-up of Celtic bands, with new faces and returning favorites, July 7 and 8 at the Washtenaw Farm Council Grounds.
"I went with all Michigan-based bands this year," says Entertainment Director Paul Wikarski, also a member of Brother Crowe. "I'm excited about the new location and this year's entertainment line up is going to be awesome!"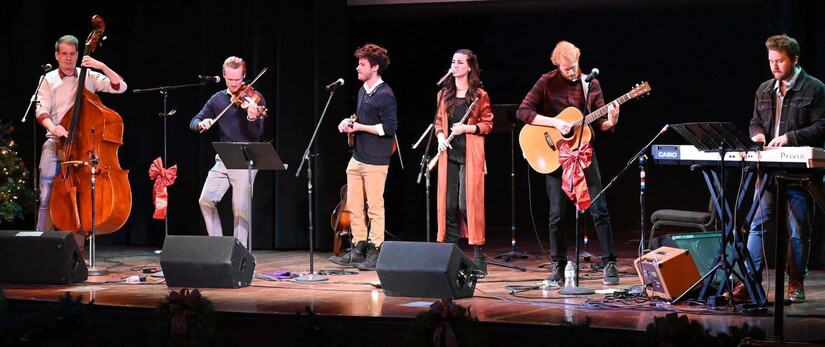 The Founding, making its first appearance at the SCF, is a progressive folk band from Kalamazoo that has performed at theaters and festivals throughout the U.S. With a timeless, powerful approach to songwriting and unique instrumentation, they balance tradition and innovation as they bring new music to life.
The same musicians also founded On The Lash, in honor of Irish traditional music, with new takes on classic songs and original constructions of established standards.
"This will be our first time playing the Saline Celtic Festival, but we hope it's not our last!" says fiddler player John Robey.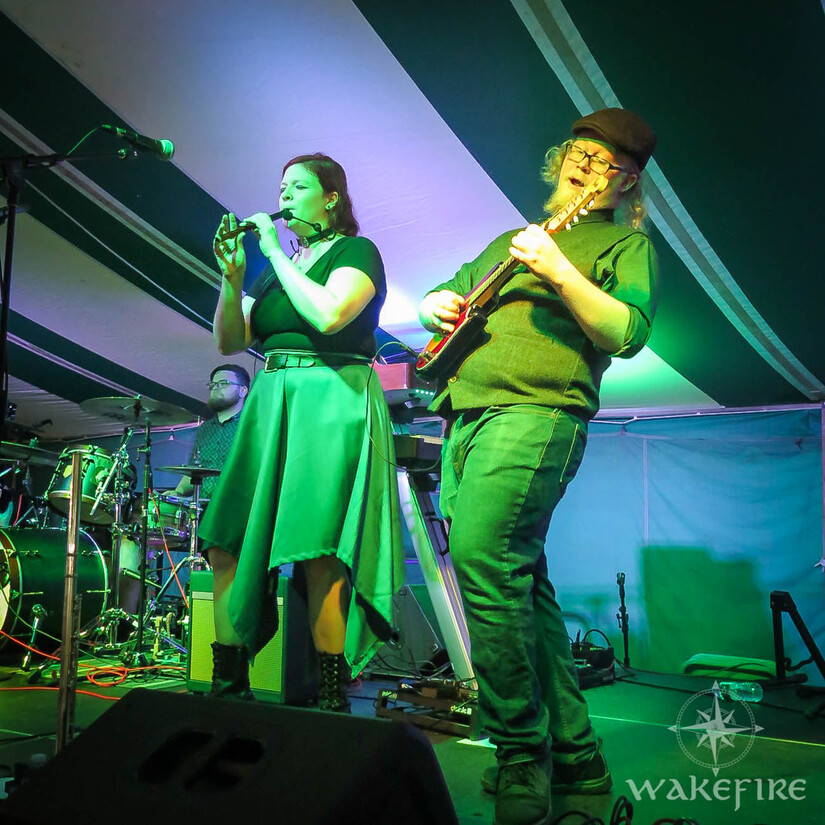 Wakefire, another first-timer at the SCF, mixes the lilt of the Old World with a rockin' new beat, and an eclectic mix of Celtic Rock, Baroque Pop, Americana, folk rock, and what they have coined Bohemian Cabaret, plus a dash of pop culture.
"We're stoked to be here, though almost all of us have visited as guests before," says Jared Cohn. "We've performed at many Celtic festivals around the country, but finally being in our own backyard is exciting for us, since we're based out of Ann Arbor—Nessa's daughter goes to school in Saline, and her entire pre-school will be there!. We'll be playing a little bit of traditional music but we're most excited to share our original, Celtic inspired material."
Black Murray returns after an appearance in 2019 and playing tunes for dances in 2022.
"We're very excited to play the Brecon Traditional Stage this year," says Allan McMillan. The group plays energetic versions of traditional tunes and pub songs, sometimes blending contemporary classics—such as classic rock songs—with more familiar pieces.
Brother Crowe, returning for a third time, is a four-piece gritty, bluegrass-leaning Celtic roots rock band out of Detroit, focusing on original music while staying true to its Celtic Roots. The band, featuring Paul and Derek Wikarski, Stephen Vilnius and Bob Gilbert, has thrilled audiences at the Cleveland Irish Cultural Festival; Iowa Irish Festival; Michigan Irish Music Festival; Milwaukee Irish Festival; Dayton Celtic Festival; Syracuse Irish Festival & Trad Fest; Motor City Irish Fest; Cincinnati Celtic Festival; Chicago Gaelic Park Irish Fest; Indy Irish Fest; Detroit Highland Games; Chicago Scottish Festival & Highland Games; Alma Highland Festival; and many more.
Another third-time favorite is Crossbow from Chelsea, a favorite at Celtic festivals across the Midwest. Appearances include the Michigan Irish Music Festival, La Crosse Irish Fest, Ford Arts, Beats and Eats, and the Detroit Highland Games.
Whorled is a new band from Grand Rapids, making its first appearance at the Saline Celtic Festival. The band recently finished its first CD and looks forward to rolling out new tunes at the SCF.
"We really look forward to getting to know more Celtic music fans from the east side of the state and taking in the vibe of one of Michigan's most renowned Celtic festivals," a spokesperson says.
Inspired by traditional Celtic and folk tunes, the husband-wife duo Ironwood, from Canton, features Mark Pierce and Anna Dorsey. With Anna on lead vocal, fiddle, and mandolin, and Mark rocking acoustic guitar and electric bass, they perform original tunes as well as traditional.
Ironwood has performed at such events as Motor City Irish Fest, Holland Celtic Festival, Michigan Renaissance Festival, Arts Beats & Eats Festival of Royal Oak and more.
​Dublin native Enda Reilly, who now calls Canton home, entertains with Celtic classics including "The Lakes Of Pontchartrain," "Danny Boy," "The Foggy Dew," "Caledonia," and "Red Is The Rose." Enda also shares his love of the Irish language and the poetry of WB Yeats through song.
McSpillin has been on the Detroit music scene for 12 years playing a mix of Irish and folk music covering everything from traditional jigs, reels and ballads to rebels and drinking songs. The six members sing in 4-part vocal harmonies accompanied by tenor banjo/mandolin, keys, bouzouki, guitar and bass.
Finvarra's Wren from Detroit is one of North America's most exciting Irish quartets, and their performances include The Ark, the North Texas Irish Festival, the Goderich Celtic Festival, The Kennedy Center, and the Irish Embassy in Washington, D.C.
The Y-Town Hoolies are Ypsilanti's homegrown Celtic crooners. Gigs include The Ypsi Alehouse, Dan's Downtown Tavern in Saline, Ann Arbor Brewing Company, Ziggy's in Ypsilanti, and the Corner Brewery, also in Ypsilanti.
The young musicians from Saline Fiddlers Philharmonic, all from Saline High School, feature American folk, fiddle, bluegrass, jazz, western swing, and Celtic traditions, with spirited vocals and Appalachian step dancing.
"As you can see, we have an amazing line-up of music for this year's festival, guaranteed to keep your Celtic spirits high, hands clapping and toes tapping," Wikarski says. "We look forward to seeing everyone there!"
FAST FESTIVAL FACTS
New location: Washtenaw Farm Council Grounds, 5055 Ann Arbor-Saline Rd.
Friday July 7: 5 p.m.-midnight: adults $8, ages 6-17 $5, at the gate.
Saturday, July 8: 10 a.m.-midnight: $15 advance (advance sales end June 30), $18 at gate; ages 65+ $8 advance, $10 at gate; ages 6-17 $5; free age 5 and under, and active military; group packages available. Ample free parking.
Visit salineceltic.org and also Facebook.
Inquiries, comments, email TheCelticFestival@gmail.com
To volunteer, email salinecelticvolunteers@gmail.com.
More News from Saline