SOCCER: Saline Edges Pioneer to Move on to District Championship
Image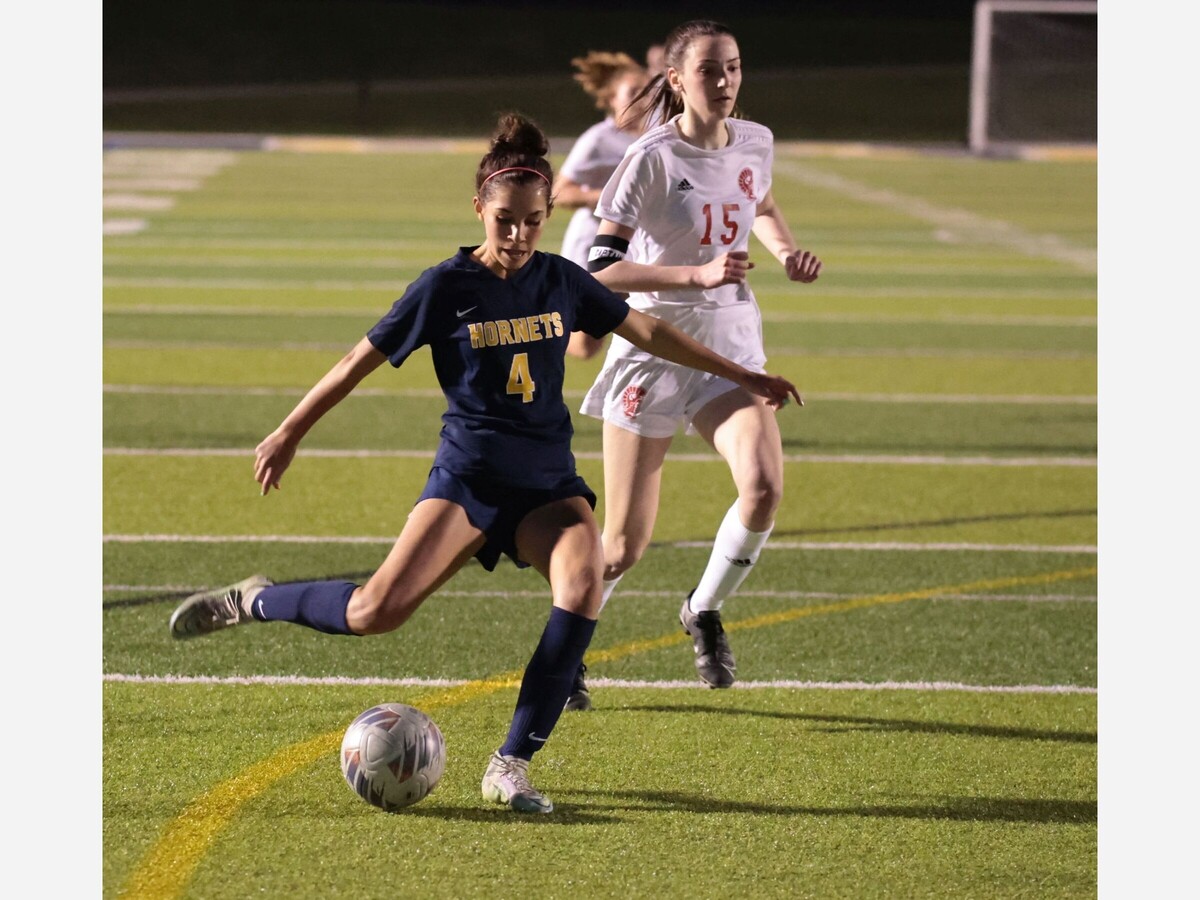 YPSILANTI - The Saline High School varsity girls soccer team opened the MHSAA playoffs with a 2-1 victory over rival Pioneer Tuesday at Ypsilanti-Lincoln High School.
Ellie Warden and Sienna Snyder scored for the Hornets.
Saline now faces Skyline in the district championship Thursday at Lincoln High School. The game begins at 6 p.m.
It should be a great game - the Hornets and Eagles tied 0-0 on May 12 and 1-1 on May 15.
Skyline got to the district final with a 3-0 win over Dexter and 5-0 over Belleville.
The winner of the district championship moves on to the regional semifinals at Woodhaven on June 6 against either Woodhaven or Dearborn Edsel Ford.
The Hornet soccer team, 12-1-5, already has an SEC Red championship to their name this spring.
More News from Saline