Choose Fit Nutrition Offers Healthy Meals For Busy People On The Go
Image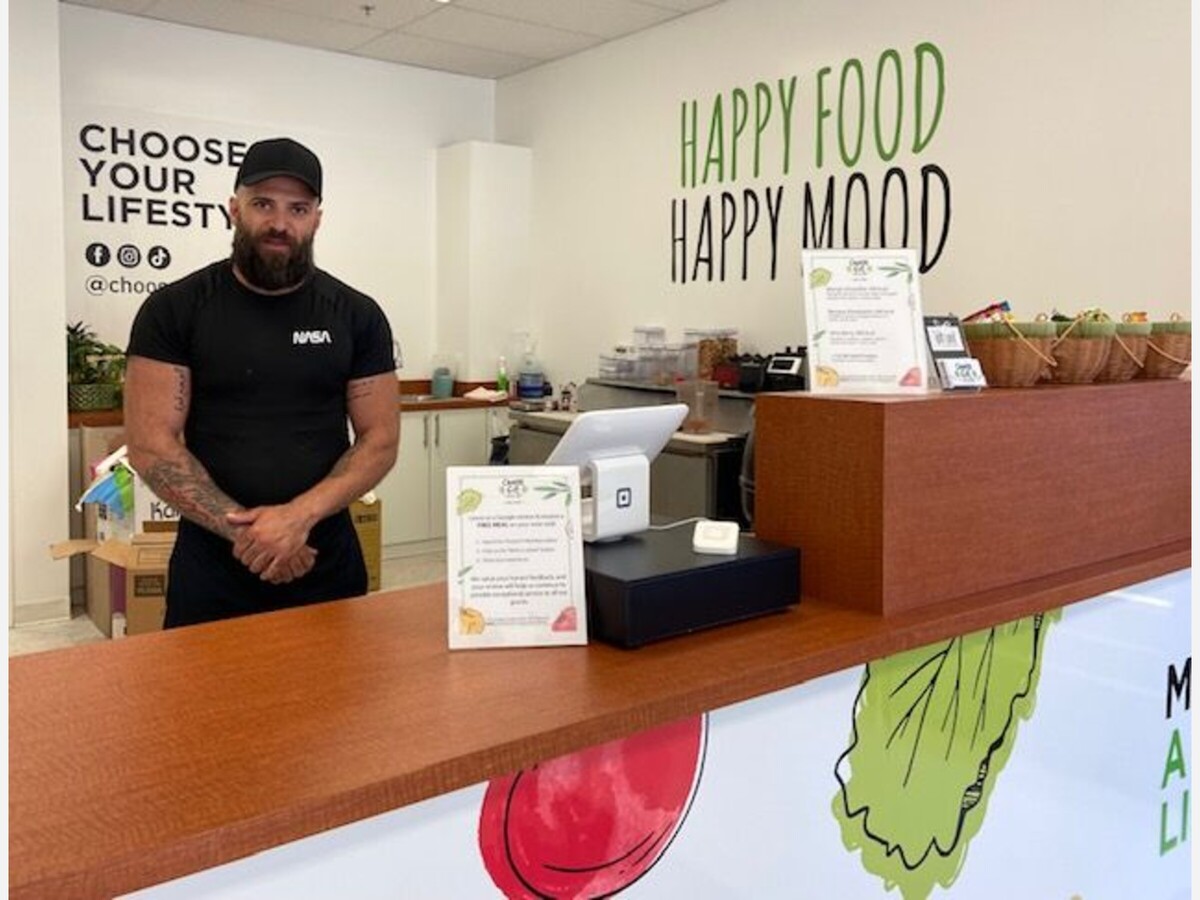 Busy people with busy schedules often find it hard to shop and prepare healthy meals. Choose Fit Nutrition provides an alternative to fast food, with a wide variety of prepared meal options available for clients. The business, which officially opened in March, is located at 960 E. Michigan Avenue.
"Choose Fit Nutrition has gained popularity in today's fast-paced world due to its ability to provide convenience, better control over food choices, portion control, and cost-effectiveness," said owner Dalia Zarka. "With busy lifestyles and limited time for cooking, people are looking for solutions that allow them to maintain a healthy diet without sacrificing their time and energy."
Zarka had previously worked in pharmaceutical consultation before opening this new establishment. As the mother of three children, she decided the time was right to become a "mompreneur".
"My primary focus and dedication shifted towards the health and well-being of my kids. By embarking on this entrepreneurial venture, I not only aim to nurture their health but also to set a positive example as a woman business owner."
Zarka is the co-owner, along with her brother Jawdat Hashem. They have a team of 23 skilled professionals ranging from cooks, packers, pickers, drivers, and nutritionists.
"Each member of our team plays a crucial role in ensuring that we deliver high-quality and nutritionally balanced meals to our valued customers," Zarka said.
According to Jawdat Hashem, 80 percent of their prepared meals are made-to-order, with another 20 percent made available to customers who come into the shop for a last minute take-home meal. Menu options are rotated every three days, and all meals are under 500 calories.
"We're a locally owned family business who believes in the importance of hiring locally, sourcing food locally, and supporting other local businesses," Zarka said. "Our meals are based on the farm to table concept with a focus on quality, convenience, and cost affordability. In simple terms, it's delicious, it's healthy, it's fast, and it won't break the bank."
Choose Fit Nutrition hopes to provide a personalized and unique dining experience for their customers. While meal prep has often been associated with athletes, Zarka noted that her clients come from all backgrounds.
"We cater to a diverse range of individuals, including busy professionals, who are seeking the convenience of pre-prepared, healthy, fresh and flavorful meals for any time of the day, be it breakfast, lunch, or dinner. Our customer base spans across various occupations and age groups, encompassing professions such as firefighters, educators, medical practitioners, overwhelmed parents, discerning middle school students, college attendees, and even elderly individuals residing in nursing homes. By providing a wide array of options, we ensure that our services meet the needs of individuals from every walk of life, regardless of their age or occupation."
Choose Fit Nutrition also helps support individuals who are trying to improve their health through diet and exercise.
"By allowing individuals to have better control over their food choices and portion sizes, Choose Fit Nutrition supports weight management goals and helps individuals make healthier choices. Additionally, by offering cost-effective meal options, Choose Fit Nutrition ensures that eating well doesn't have to break the bank."
Zarka and Hashem have been encouraged by the positive reception they have received in the Saline community.
"The people of Saline have warmly welcomed us and shown a genuine desire for our success," Zarka said. "Their support and encouragement have been invaluable, and we are grateful for the sense of community that exists here. It is evident that the residents of Saline are not only embracing our presence but are also actively rooting for us to thrive in our endeavors. We feel fortunate to be a part of such a welcoming and supportive community."
For more information, visit the website choosefitnutrition.com.
More News from Saline