Pen Pals Meet at Woodland Meadows
Image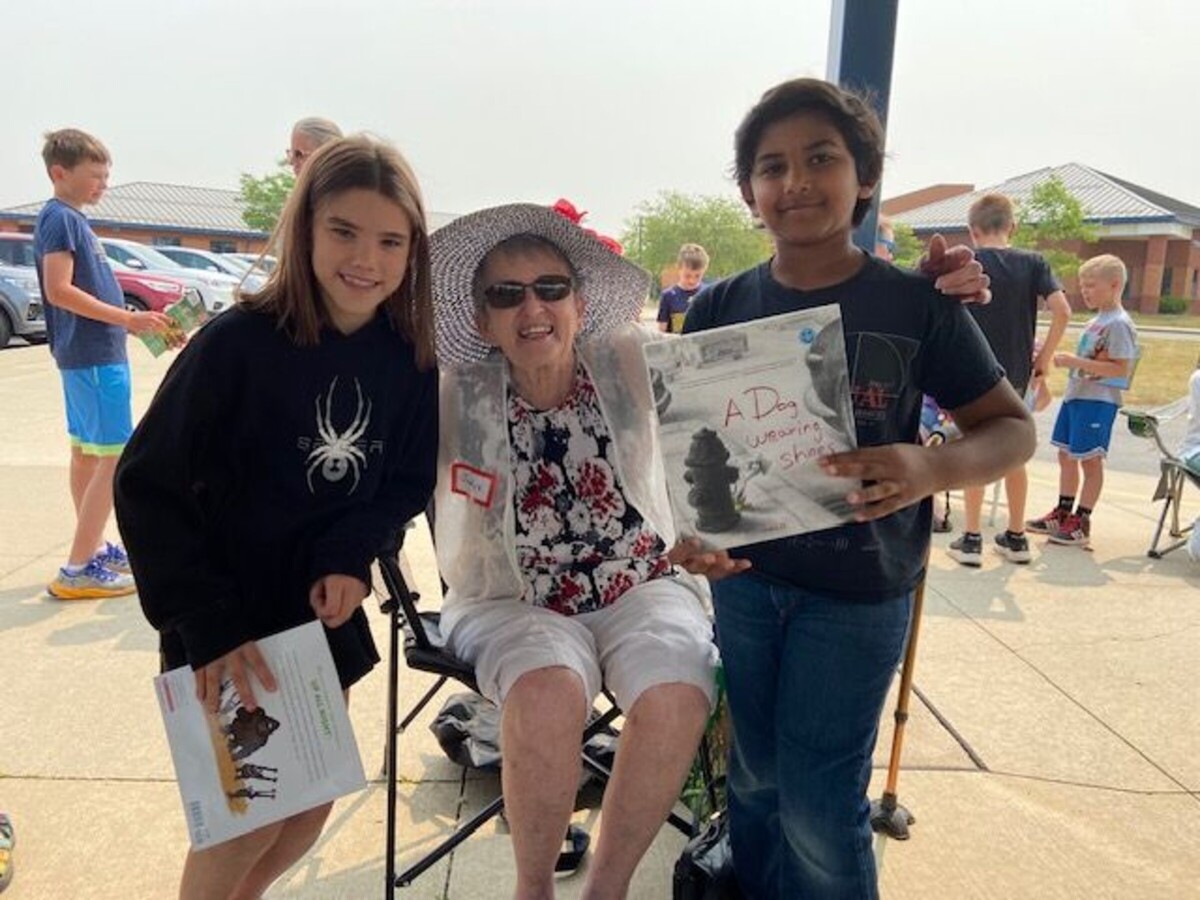 Third grade students at Woodland Meadows Elementary met their 2022-2023 school year pen pals this week. The program pairs seniors from Saline Area Senior Center with students from third grade classrooms taught by Mrs. Tracy Williamson and Mr. Drew Perry.
"I usually have people register by mid September so that I can pair them off," said Megan Kenyon, Program Coordinator at Saline Area Senior Center. " I get the rosters from the teachers, and hopefully by the first week of October, we send the first letter. I think they got six or seven letters this year."
The intergenerational program has continued to grow every year.
"We had forty-five seniors participate this year. A couple of seniors had to pair up so that we could take extra pen pals. We have a lot of former teachers and parapros and people who work with students. Our first year, we only had thirteen seniors, so we've really grown the past five years."
"This is my second year participating," said teacher Tracy Williamson. "It went amazingly well. Every time they get their letters from the seniors, they are just blown away. Their reactions are priceless. They are surprised and excited, and they make connections."
"I like when the seniors will reminisce about them being younger, and being able to ask questions about the differences between when they were young versus now," said teacher Drew Perry. " Also, I think it's pretty cool when they share similarities."
Marciah Boerema recently retired from teaching, and saw this as a perfect opportunity to stay connected to young students.
"This was my first year as a senior center pen pal," said Boerema. "I've been a writer and early childhood person, so it was right up my alley."
Boerema exchanged letters with third-grader Gavin throughout the school year.
"He was very sweet," she said. "Most of my letters had a lot of opening questions to give him some material to respond to. He always included a picture. I learned he was a Sparty fan. We joked a little bit, because he knew I was a Michigan fan."
"For sure I will do this next year," Boerema added.
Many seniors brought special gifts for their young pen pals, while students brought books to read to their new friends.
Dave Talaga was paired with students Grayson and Avery.
"It's fun. You can write to people at the senior center and meet them," said Grayson. Avery agreed.
"I always like hearing about kids and what they are doing," said Talaga, who has been participating in the program for three years. "I have grandkids about their age, and so I like to compare and say 'Oh yeah, my grandkids are doing that.' Sports, traveling. They both travel," he said of his young writers.
Judy Slater appreciates how her pen pals, Yugan and Kaylee, improved in their writing and penmanship during the course of the school year.
"My favorite part was getting to learn about them and watching the advancement of their printing skills throughout the year, and their ability to answer all my questions. They're always going to be in my heart," she said.
For more information on the SASC Pen Pal program, visit salineserniors.org.
More News from Saline