SOCCER: Rumohr's OT Goal Lifts Saline To Regional Championship
Image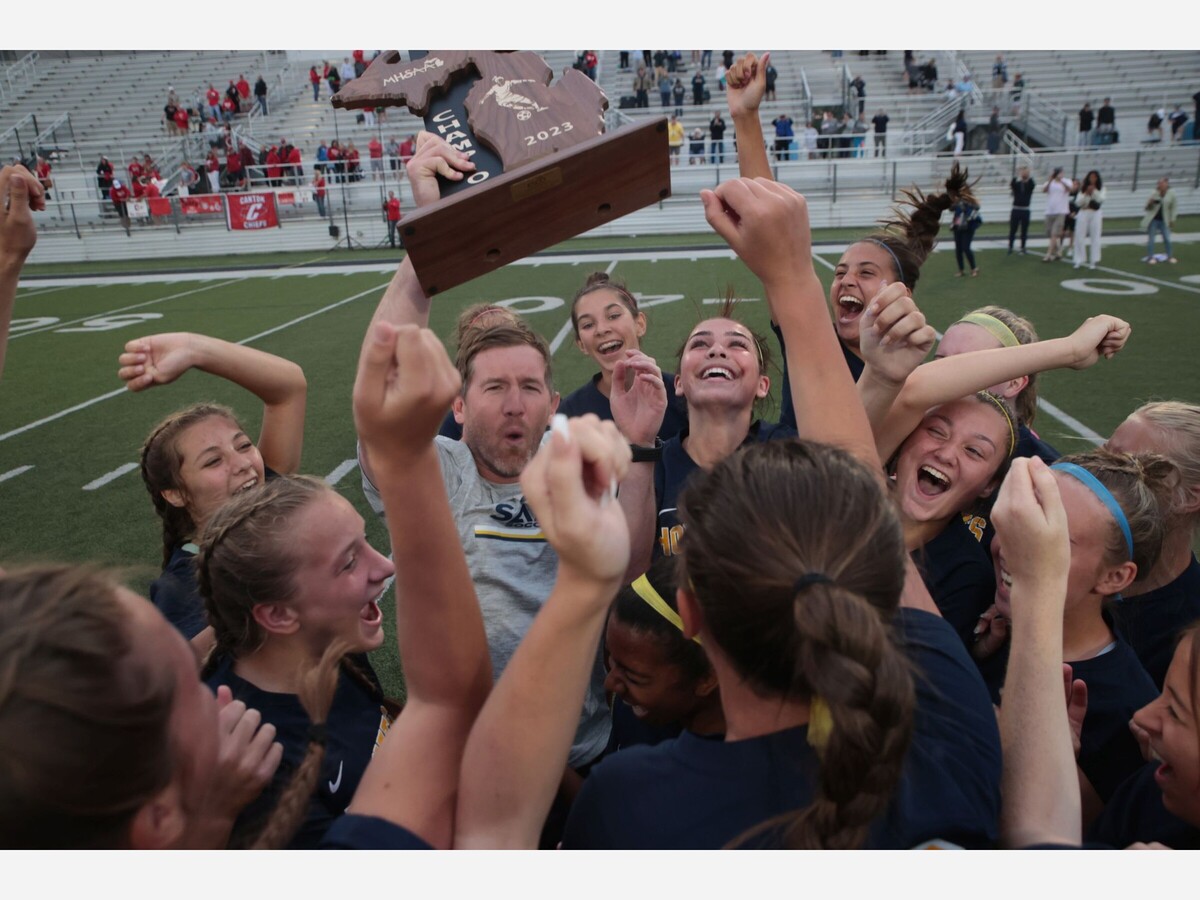 WOODHAVEN - For the first time since 2015, the Saline Hornets are MHSAA regional champions.
Saline defeated Canton, 1-0, in overtime at Woodhaven High School Thursday night to win the region and clinch a spot in the final four.
Saline (15-1-5) advanced to the MHSAA Division 1 semifinal against Rochester Hills Stoney Creek (24-1-1) at Stoney Creek High School at 6 p.m. June 14. The winner will face Hudsonville or Northville in the state championship on June 17.
Saline and Canton played a very evenly matched 80 minutes of regulation. Each team created sustained periods of pressure.  Canton had a couple of very dangerous looks off corner kicks. Saline's best looks often came off throw-ins.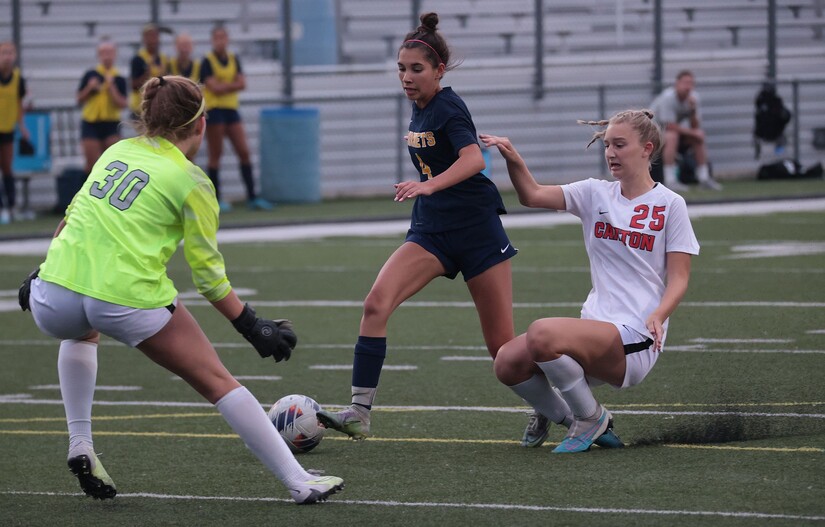 In overtime, Saline started to tilt the turf. By the second 10-minute overtime, it was all Saline, led by speedy forwards Sadie Walsh and Sienna Snyder and the skilled co-captain Zoe Rumohr.
Walsh and Snyder and the defense on its heels nearly all of the second overtime.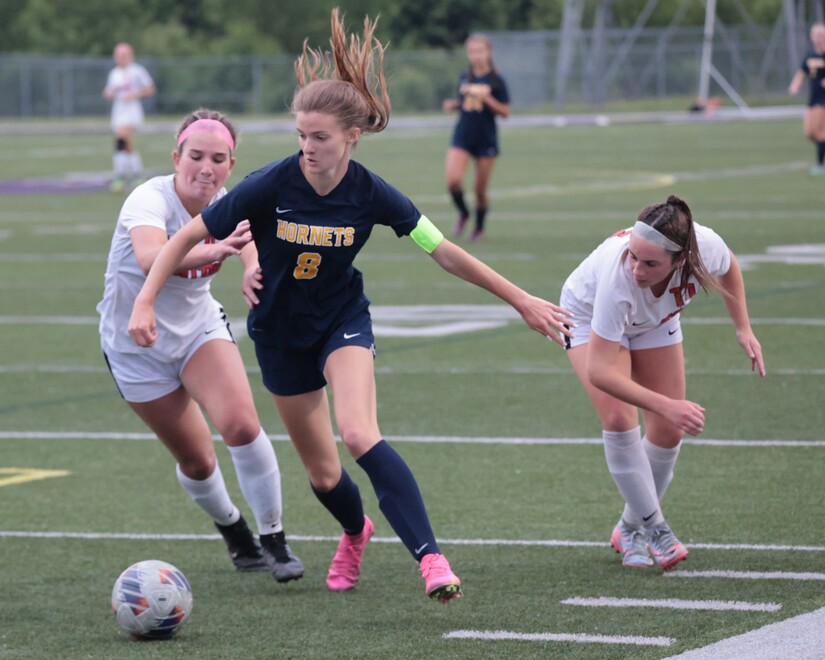 Rumohr set up a great chance after twirling through two defenders in the corner, powering through a defender and wheeling toward the net before dishing a pass through two defenders into the box.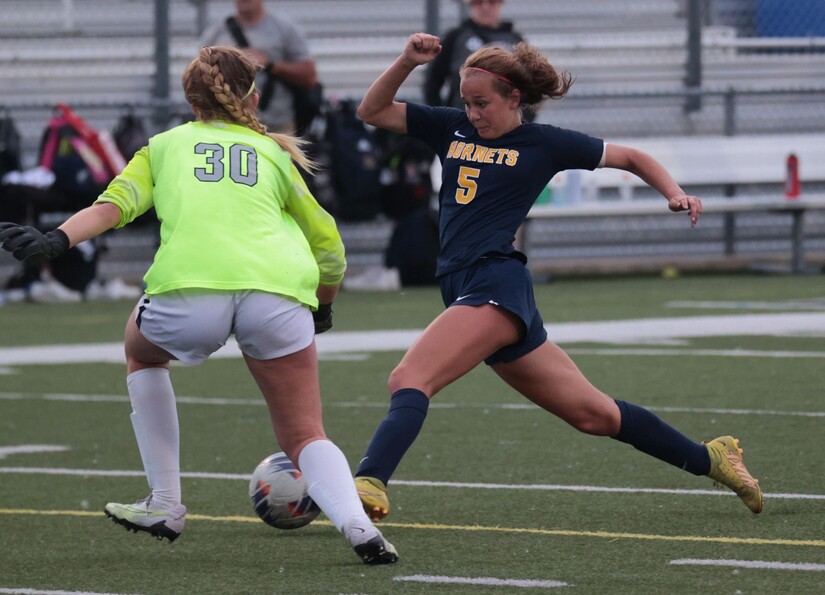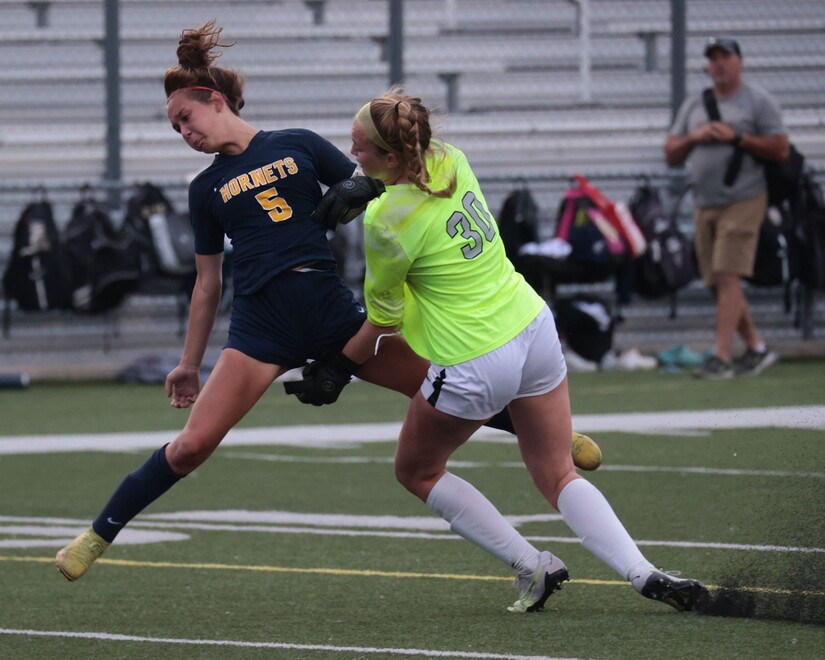 With just over a minute to play, Snyder played a ball through ahead of Walsh. Walsh got behind the defense and came in alone on the Canton goalie. The goalie charged out to challenge Walsh, who went to her right and appeared to be on her way to getting around the keeper. The goalie pushed Walsh, was assessed a yellow card and Saline was awarded a penalty kick.
Coach Leigh Rumbold chose captain Zoe Rumoh to take the kick. She deposited the shot in the lower right corner to score the game's first goal.
Saline held Canton at bay for the final moment to win the game.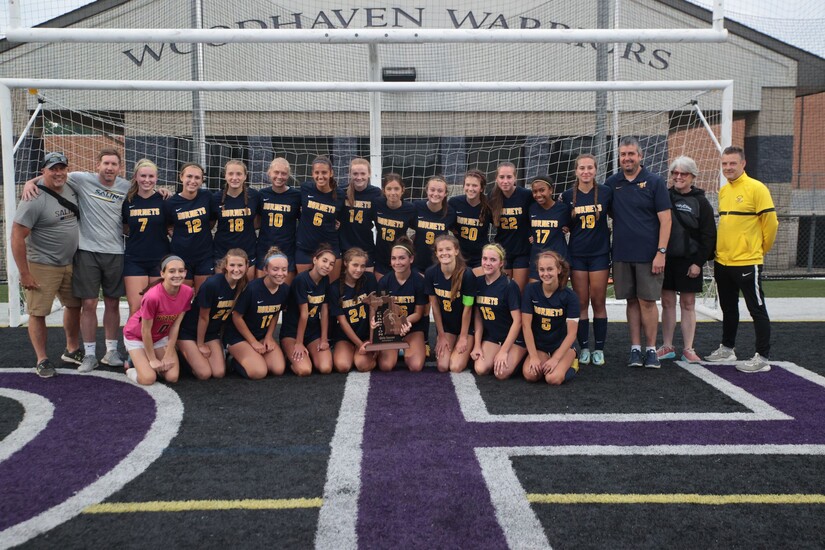 It was the second dramatic overtime victory for the Hornets of the playoffs so far. Last week, Saline scored late in the second overtime to defeat Skyline, 2-1.
The last time Saline won the regional was 2015, when Saline won the state championship.
1100+ photos of the game at the link.
More News from Saline