Carelessly Discarded Cigarette Butts Blamed for Fire That Damaged Downtown Business
Image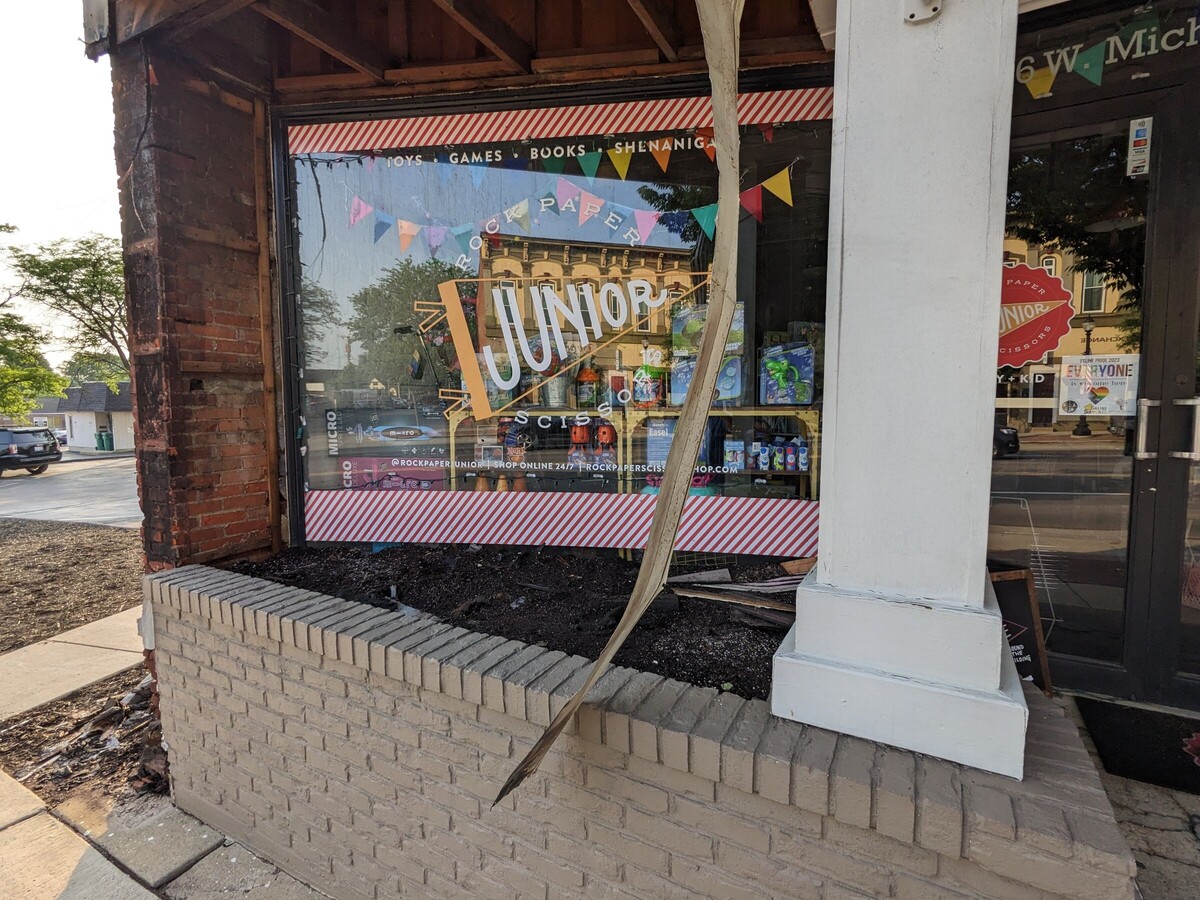 Saline Fire Chief Jason Sperle says it's likely that carelessly discarded cigarette buts caused a fire that damaged a Saline business early Wednesday evening.
The fire department was dispatched to 106 W. Michigan Ave. around 5:45 p.m. for a "small outside fire." A firefighter with the brush truck was first on the scene and quickly extinguished the blaze. Firefighters continued to work the scene to make sure the fire didn't get into the walls.  Firefighters removed the decorative pillar to keep the fire from spreading, Sperle said.
106 W. Michigan Ave. is home to Rock Paper Scissors Jr. toy store.
Fire Chief Sperle investigated and found discarded cigarette butts in the mulch at the base of the fire.
"It is believed that the fire started from a carelessly discarded cigarette and smoldered in a void behind a pillar in front of Rock, Paper, Scissors," Sperle said.
The dry conditions certainly didn't help.
Saline Police shut down traffic on Michigan Avenue as firefighters worked the scene.
Sperle cautioned people to use care when disposing of cigarette butts.
"I would like to remind citizens to properly dispose of their cigarettes as multiple cigarettes are littered in the street, on the sidewalk and in mulch and flower beds throughout town," he said.
The fire closed Rock Paper Scissors Jr.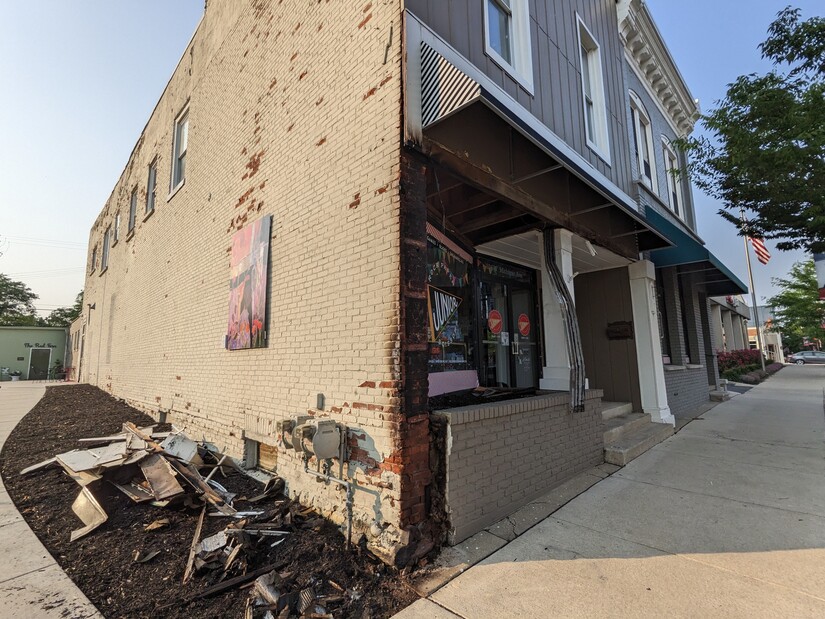 More News from Saline