Mateo Iadipaolo, Caroline Clark to Serve as Student Representatives on Saline Board of Education
Image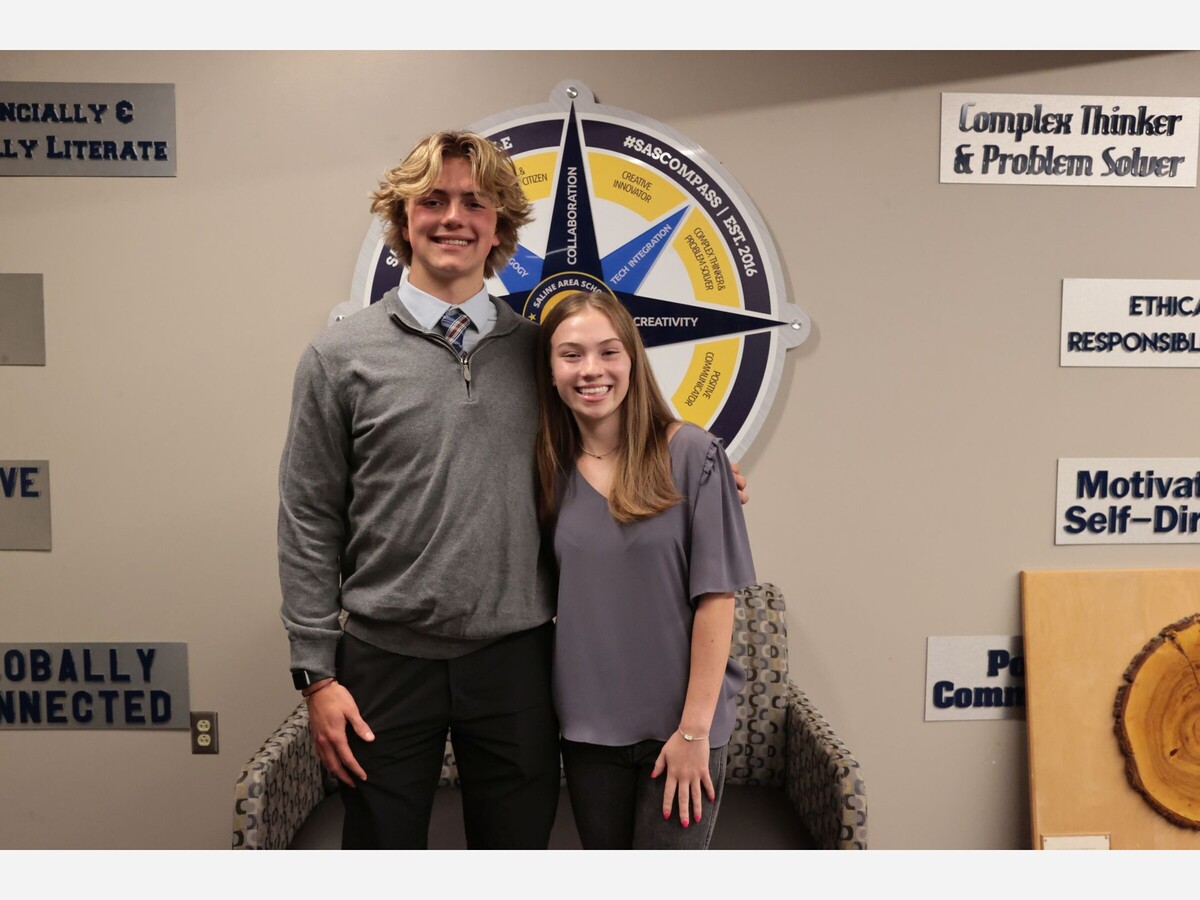 Caroline Clark and Mateo Iadipaolo will serve as student representatives on the Saline Board of Education in 2023-24. Saline Area Schools Superintendent Steve Laatsch introduced the students at Tuesday's school board meeting.
Student representatives don't have a vote on the board, but they do participate, offering a student perspective on issues,  sharing news from the schools and organizing a "student showcase" for the Board of Education.
For the first time, there will be two student representatives on the board.
"This is a unique situation in that we had two excellent candidates for student representative on the Board of Education, so we're taking the opportunity to have two," Laatsch said.
Both are busy student-athletes involved in many student activities and they can share the duties of being the voice of the students on the board.
"We want to have the ability to have both at meetings in the future, or one or the other," Laatsch said.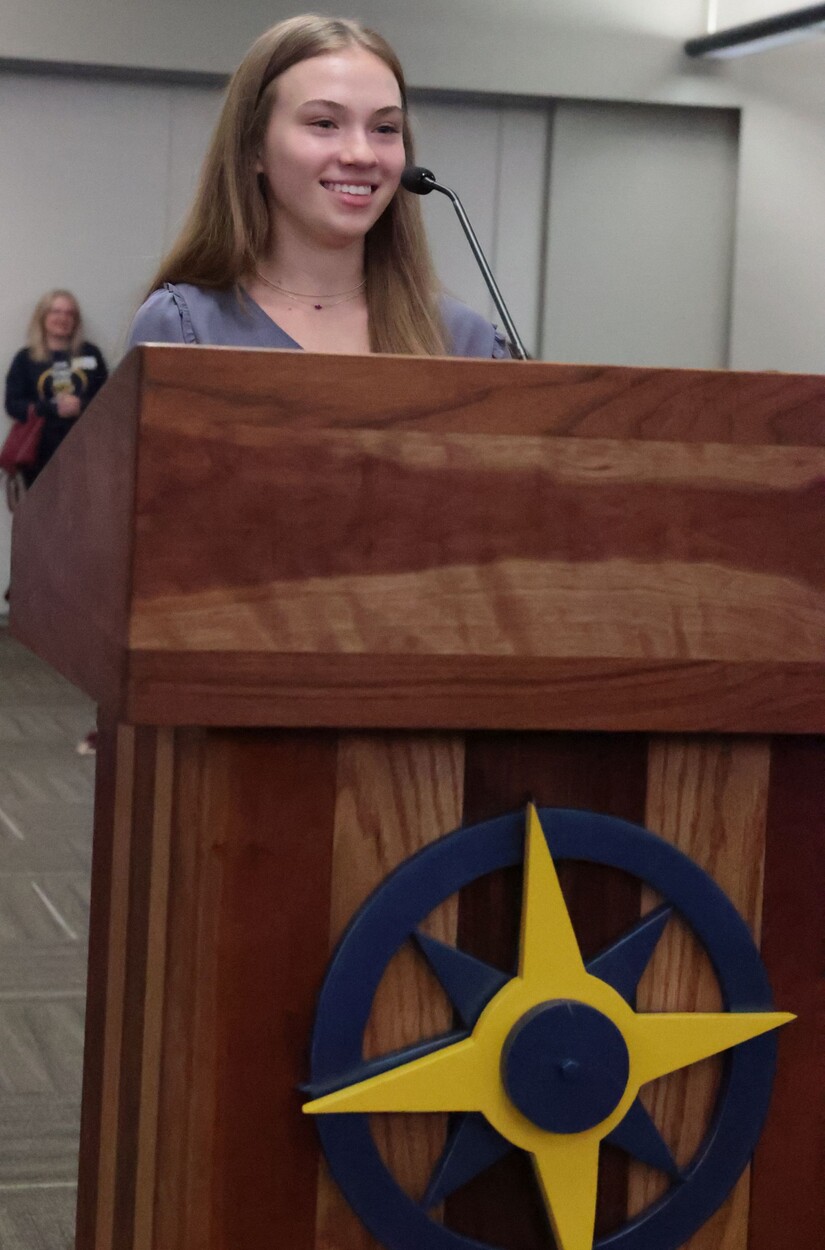 Laatsch said Caroline Clark is excited to connect with the community, wants to be a leader of her peers and get students more involved in board activities.
Clark thanked the board for the opportunity.
"I'm so excited for this year and I look forward to working with all of you and having great conversation," Clark said.
Laatsch said Mateo Iadipaolo looks forward to bringing leadership skills to the table. Iadipaolo can be an excellent speaker, listener and leader and he has a passion for improving education.
"Thank you for the opportunity and I'm looking forward to being a part of the board and looking forward to a great school year next year," Iadipaolo said.
Board President Michael McVey noted that the student showcase, organized by the student representatives, is an important part of the board meetings.
McVey said people from other districts who've visited Saline have been impressed by "the level of skill and attention to detail" shown by Saline's student representatives.
McVey thanked Clark and Iadipalo for offering to serve the board.
More News from Saline