Gov. Whitmer Executive Order Mandates Facial Covering During Sports Activities
Image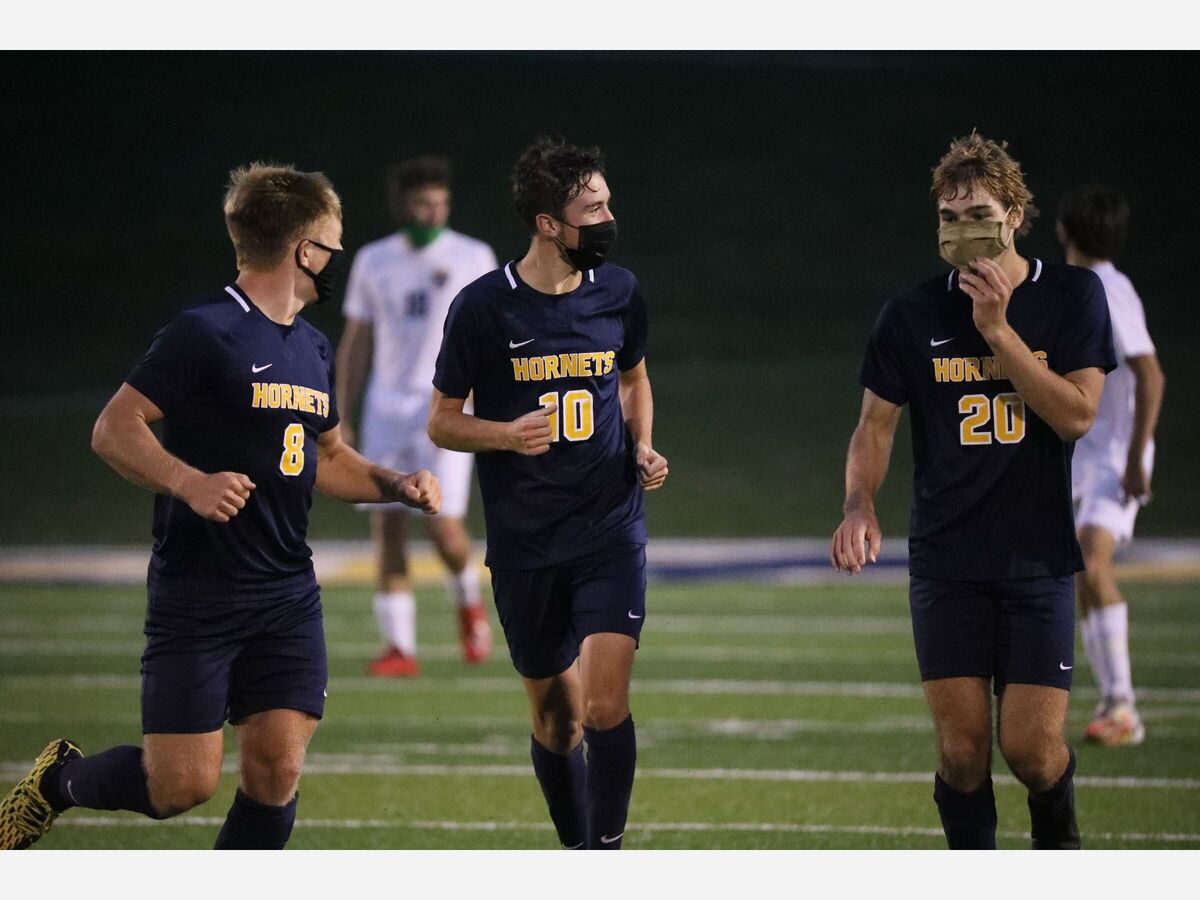 Gov. Gretchen Whitmer today signed an executive order mandating the use of facial coverings while participating in organized sports where social distancing isn't possible.
Last week, Whitmer signed an order which reopened gyms, ice rinks, indoor soccer facilities and pools. The order allowed for many sports to recommence. The Michigan High School Athletics Association responded by putting football back on the fall schedule and allowing soccer, volleyball and swim and dive to resume.
The orders left questions about the use of facial coverings during play. Gov. Whitmer's order answers those questions.
"The COVID-19 virus is easily spread through airborne particles and can affect everyone differently. By wearing a face covering when proper distancing is not possible, athletes will be better protected from contracting the virus and spreading it to family members, frontline workers, and vulnerable populations," said Gov. Whitmer. "We cannot afford to let our guard down. As we continue to fight this virus, we need to make smart and informed choices so we can beat COVID-19 together."
Executive Order 2020-180 specifies that a face covering must be worn at all times by athletes training for, practicing for, or competing in an organized sport when the athlete cannot maintain 6 feet of social distance, except for occasional and fleeting moments. Athletes are not required to wear a face covering if they are swimming. Athletes competing in football, soccer, or volleyball, for example, are not able to maintain 6 feet of social distance as required and therefore would need to wear a facial covering.
The Saline soccer team wore masks during Tuesday's season opener against DeWitt. Coach Ryan Williams had the team practice wearing masks for the first time on Labor Day.  Practice didn't quite prepare the team for wearing masks at game pace, but they managed.
"This was totally different. The mask got sweaty and it was hard to breathe. But you just had to adjust," senior Eli Routt said.
Coach Williams thought the team handled it well.
"We practiced with the masks yesterday. It's definitely challenging. But we understand if that's what it's going to take in order for us to play, we're going to do it. We're not going to complain about anything," Williams said. "I thought our kids adjusted well."
The masks might have contributed to more fatigue than normal. Williams subbed more than usual. Williams also saw that on-field communication was also more difficult.
The Governor's order was intended to clarify matters. Last week's executive order contained language that appeared to make facial coverings mandatory for all organized sports except swimming. That included sports like golf, tennis and cross country, which had been allowed to compete previously without masks.
The most recent press release from Whitmer seems to provide a mask exemption for tennis and golf athletes, saying the new order is for athletes in sports where the athlete cannot maintain six feet of social distance. But while the press release does mention football, soccer and volleyball as sports where athletes can't maintain social distancing, the only activity mentioned as exempt is swimming.
On Wednesday, the Saline Middle School cross country team ran without wearing masks.
There are also more mixed messages from state government. While Gov. Whitmer's order last week paved the way for organized sports, the Department of Health and Human Services recommended against contact sports. The guidance cites higher risk for activities that involve shouting, singing or breathing forcefully, and notes 30 reported outbreaks associated with clubs, teams and athletic facilities.
MDHHS' guidance recommends mitigation measures organized sports teams may take to reduce the spread of COVID-19 during training, practices, and competitions. These recommendations include frequent hand washing, not letting players share towels, clothing, or other items they use to wipe their faces or hands, ensuring proper cleaning and disinfection of objects and equipment, prioritizing outdoor practice, and more.
Click here to read Gov. Whitmer's order in full.
The World Health Organization, in a June 16 Facebook post, recommended against wearing masks while exercising.