FBI Arrests Former Saline Man for Painting Swastikas on Synagogue
Image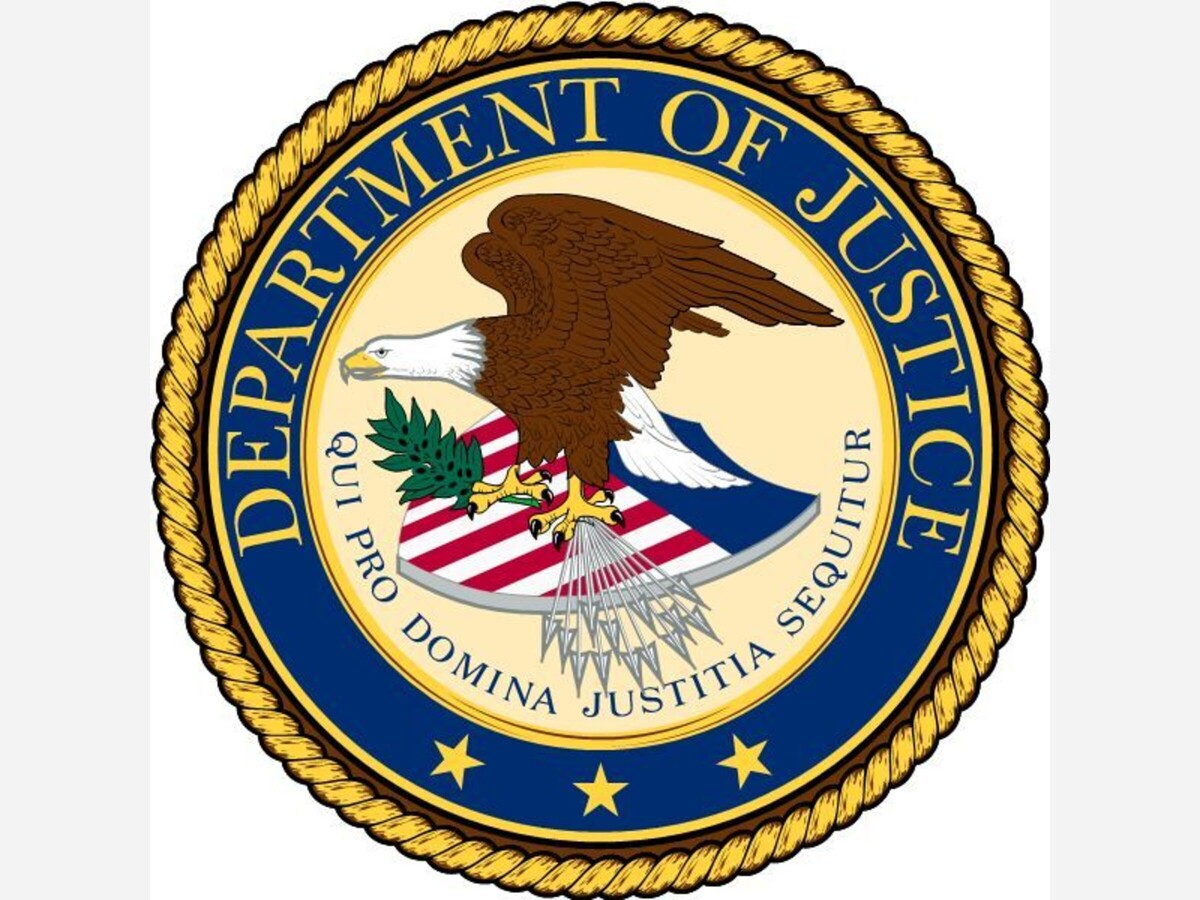 A 23-year-old former Saline resident accused of painting swastikas on a Jewish Synagogue in Hancock, Mich., was arrested in Saline Thursday by the FBI.
A large contingent of law enforcement staged outside the Saline Rec Center around 7:30 a.m. before the arrest at the home on the 1400 block of Maplewood Farms.
Nathan Weeden, 23, of Houghton, Mich., was arraigned on two felony charges in the United States District Court, Western District of Michigan, Northern Division, in Grand Rapids Thursday.
He faces one count of conspiracy against rights, punishable by up to 10 years in prison and a $250,00 fine, and one count of damage to religious property, which carries up to one year in prison and a $100,000 fine.
According to the indictment, Weeden was allegedly part of a white supremacist group called "The Base," which is the Department of Justice says is a multi-state white supremacist group that communicated through encrypted texts using an app.
 In September of 2019, a New Jersey-based member of The Base sent Weeden and other members a message through the app, directing them to vandalize "anti-white elements," such as vehicles belonging to black people or businesses owned by Jewish people. Two days later, on Sept. 17, another message directed members to "smash the glass, slash the tires, leave the symbol of our revolution where ever you go and burn whatever you please," according to the indictment. This was part of "Operation Kristallnacht," or Night of the Broken Glass, named for a 1938 Nazi campaign of violence and hate against Jewish people in Germany.
According to the indictment, on Sept. 21, Weeden spray-painted swastikas and other symbols on the building of Temple Jacob, a Jewish Synagogue in Hancock, Mich. A related attack was carried out on a synagogue in Racine Wisc., according to the indictment.
After the attack, Weeden allegedly texted through the app, "I Did! Went good! Got articles written!"
Western District of Michigan US Attorney Mark Totten commented on the case in a Department of Justice press release.
"We are fully prepared to make our case against Mr. Weeden," said U.S. Attorney Mark Totten. "No one should be the target of hate because of their race, ethnicity, religion, or any other status. When hateful words become hateful acts, in violation of federal civil rights laws, my office will use every tool we have to protect the public and ensure accountability. With the rise of antisemitism across the United States and here in Michigan, everyone must do their part to stand united against hate."
James Tarasca, Special Agent in Charge of the FBI in Michigan, said the FBI will not tolerate crimes motivated by hate.
People of all faiths deserve to feel safe in their communities and this office, in close collaboration with our law enforcement partners, will aggressively pursue these types of cases to ensure there are consequences for crimes like those alleged in this indictment."
This case is being prosecuted by Assistant U.S. Attorney Nils Kessler and Trial Attorney Eric Peffley of the Civil Rights Division's Criminal Section. It is being investigated by the FBI with assistance from the Bureau of Alcohol, Tobacco, Firearms and Explosives and Hancock Police Department.
The case against Weeden includes a recording of The Base's "vetting interview" of Weeden, according to court documents. Other evidence includes photos, chat logs, audio and video recordings and an iPhone extraction. Another piece of evidence appears to be a weapons registration and storage log at Michigan Technological University. Evidence documentation also includes a 2018 investigation into a bomb threat.
Weeden was freed on a $25,000 bond.
The initial pretrial conference takes place July 17 before Magistrate Judge: Maarten Vermaat in Marquette.
Weeden has a small online footprint. He did attend Saline Area Schools. He was studying at Michigan Technological University.
More News from Saline
Replies
Suspiciously looks like an FBIb setup. Let's hear the other side of the story. I have seen too many of these entrapments.
So to be clear Sal, your argument is that the FBI fabricated a case against a 23 year old in Houghton and framed him for painting swastikas on a synogogue?