Christ Our King Lutheran Church Offers Summer Screenings of The Chosen
Image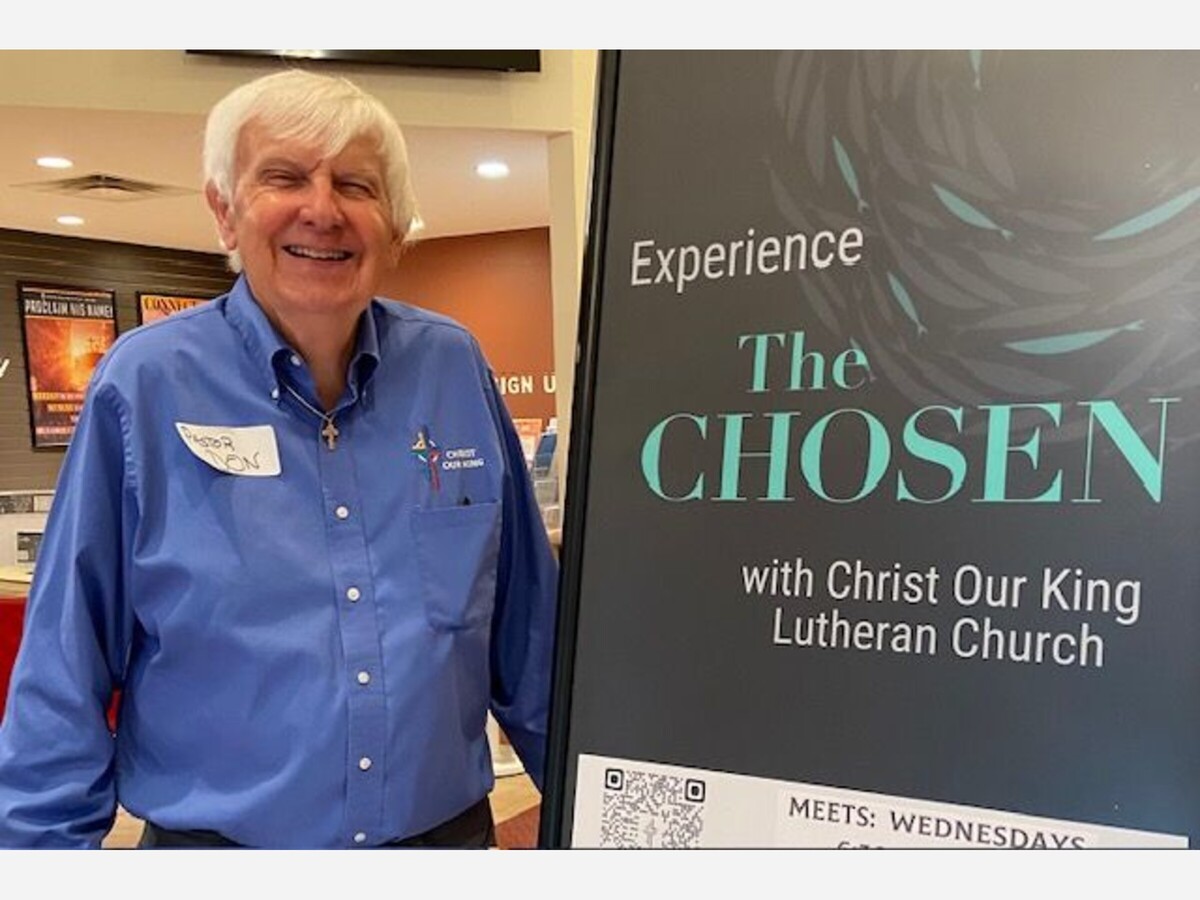 It is the largest crowd-funded media project in history, and has been translated into fifty languages around the world. The television series "The Chosen", which has been available for viewers on streaming services, is now being offered for public screenings at Christ Our King Lutheran Church this summer.
The community was invited to attend the first viewing of Season One, this week, with nearly one hundred people attending to see the show and discuss the episode.
Church leaders decided to offer this option after receiving many questions from people who had viewed the show.
"We realized that there is a tremendous interest in the series, and discussed ways that we might make the series available so that people could receive a clear understanding of the ministry of Jesus," said Pastor Don Kirchhoff.
"'The Chosen' is very intriguing," Kirchhoff said. " By displaying a number of 'back stories', it provides a 3 dimensional approach to the Bible. Viewers are able to see the difficulties of life at that time, and also to realize the variety of responses that Jesus encountered as He proclaimed and demonstrated the presence of God in the lives of the people. The Chosen provides an interesting backdrop as we carefully read the Gospels."
The community is open to come for each session on Wednesday evenings, beginning at 6:30PM, with a viewing in the sanctuary and continuing with discussions in the Family Life Center. Child care is available, with planned activities for those who register in advance. Discussion groups for high school and young adult viewers will be offered, as well as Zoom sessions for those who cannot attend in person.
"After viewing an episode, the discussion groups provide an opportunity for people to raise questions and to talk about items in 'The Chosen' that especially challenged them," Kirchhoff said. "This sharing of ideas can help bring clarity to what is portrayed in 'The Chosen', and also to the information given in the Gospels."
Kirchhoff sees this community viewing as an opportunity to delve deeper into the storyline, taking the experience a step beyond entertainment.
"You can anticipate some lively, joyful discussion about the various people you meet in The Chosen, and especially their reaction to being with Jesus. Most likely, you will see similarities with our world today, and with yourself," he said.
For registration and other information, visit christ-our-king.org or call 734-429-9200
More News from Saline