Saline Area Senior Center Hosts Hawaiian Luau For Annual Member Picnic at Mill Pond Park
Image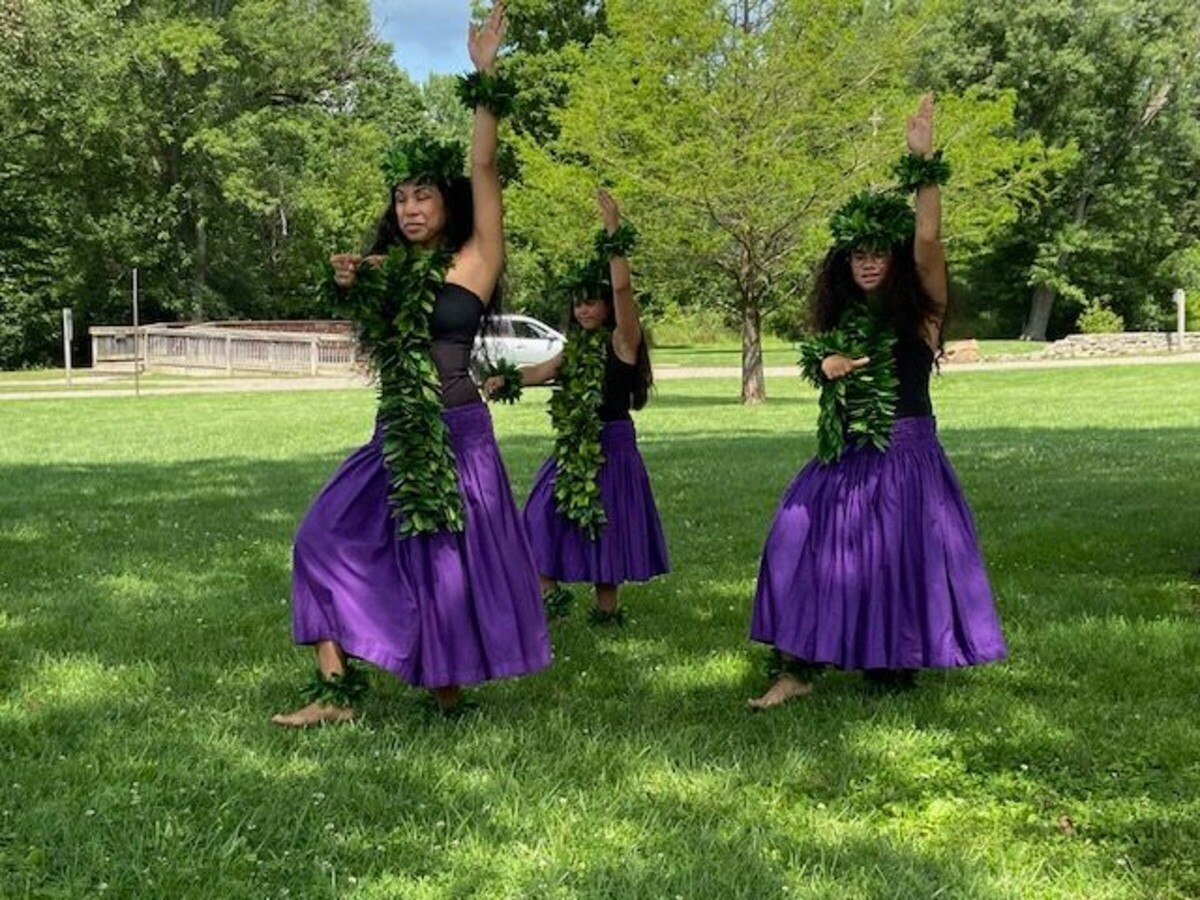 Mill Pond Park was the setting for this year's annual picnic for Saline Area Senior Center members. Nearly one hundred people attended this free event on Wednesday, July 19. Guests enjoyed a free lunch from Texas Roadhouse while being entertained by Polynesian dancers.
This year's Hawaiian Luau theme was evident in the décor, with pineapple tablescapes, leis for guests, floral frosted cookie treats, and a tropical backdrop selfie station.
Representatives from EHM Senior Solutions were available to greet guests and give information on their senior living communities.
"EHM Senior Solutions was proud to sponsor the Polynesian dancers for the Hawaiian theme annual picnic," said Kelly Robertson, director of marketing. "We've always been involved in the picnic in some capacity. It is our pleasure to be here with over one hundred senior center members."
The Washtenaw County Health Department was also on hand, giving information on vaccines, health screenings, fitness and more.
"Today, we're just bringing out some information on some of the services we offer," said Allisa Doty, enrollment and eligibility specialist. Also, some great information as far as mosquitoes, safe cycling, high blood pressure, and some exercises that are good for seniors. We have some Narcan and COVID tests here also."
SASC staff members helped guests with seating, food service, and drinks while talking with members and taking photographs.
"This event is our annual picnic, a free event that we do for our members each year just to show our appreciation and have a fun time with them, " said Nancy Cowen, director of SASC. "We had a max of one hundred, based on how many we can seat here, and this is the first time we've hit one hundred at this event."
"We pick a different theme each year, and this year we decided to pick a luau this year. EHM Senior Solutions sponsored our entertainment, so we were able to have the dancers come out and do a show for people today."
After viewing the dancers' performance, guests were invited to come up and receive instruction on hula dancing.
Cowen was pleased to see so many SASC members turn out for this year's picnic.
"Membership is so important for so many because it is their lifeline," she said. "Some come every day, some come once a week. It's social interaction, it's learning and it's fun. It keeps the brains active and keeps them moving. It creates new friendships. The list is really endless."
More News from Saline