Saline City Council Candidates Mitchell, Cassise Tell Us Why They Are Runing
Image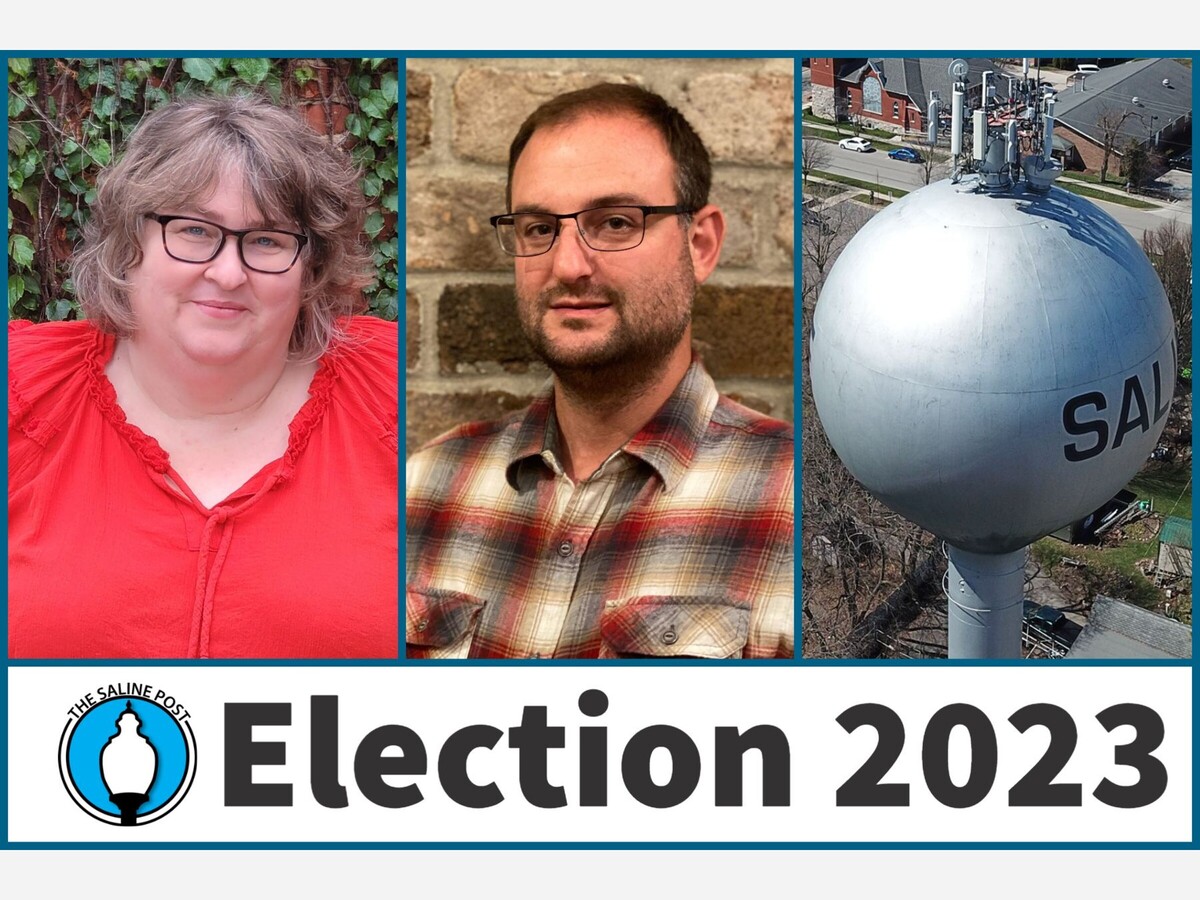 Five candidates are running for three available positions on Saline City Council this November.
Of those five, two returned questions from The Saline Post: Christen Mitchell and Brian Cassise.
(CORRECTION: The emails  The Saline Post thought it was sending to candidates Jack Ceo and Chuck Lesch were never actually delivered. The Saline Post copied emails from the county's web page each contained a typo. The Saline Post pasted the emails into our email to the candidates and they were not delivered)
Mitchell, who works as an office manager, previously served two terms on Saline City Council. Her time on city council came to an end after challenging Brian Marl in the mayoral race. Mitchell has also worked teaching students at the UM Medical School. She has a master's degree in health administration with an emphasis in organizational development.
While on Saline City Council, she helped draft the non-discrimination ordinance ad other policies. She served on the city's Arts & Culture Committee, Historic District Commission and Zoning Board of Appeals.
Why is Mitchell running? Here's what she said.
"I am optimistic about the future of Saline primarily because of our biggest asset – its residents. As individuals, we contribute hundreds of hours each year to ensure that our community thrives. From Main Street's Oktoberfest to the Chamber of Commerce's Summerfest, we add value to Saline. Our residents come from all walks of life – from the trades to academia, industry of all sizes, and many family-owned businesses. Families flourish in our top-tier schools," Mitchell said. "We have our issues, too. The high cost of city taxes and housing is concerning – every day working people and those on fixed incomes are being squeezed out. Many are affected by wastewater treatment plant odor, or by brown household water. Saline's residents deserve action and proactive communication. I want to ensure that Saline remains the kind of place we all want to live in, and I encourage you to vote for action and transparency this November."
Mitchell's husband, Michael McVey, is president of the Saline Board of Education.
Brian Cassise has run for council several times. He's been an engineer in the automotive industry for more than 15 years.
"I have a reputation for solving complex problems, a positive attitude and the experience to collaborate across boundaries," Cassise said. " I get things done. I set goals and targets and make it happen."
Cassise has lived in the city for seven years and he wants to "give back to this amazing community."
"I want to be everyone's neighbor. There are no identity politics with me. Life's too short to hold grudges and hate," Cassise said. "I strive to do the right thing. If I make a mistake, I own up to it and work to make things right."
What will you get from Cassise if he's elected?
"As a council representative, I will apply the philosophy of Maslow's hierarchy of needs; it's how I break down all problems. Rather than focusing at the top of the needs pyramids and neglecting the foundation, let's focus on the basics and the things that affect every person. Every citizen. Every neighbor," Cassise said. "No drama. No BS. Just business."
Cassise has served the city as an alternate on the city's Zoning Board of Appeals.
The other candidates seeking office are incumbent Jack Ceo, Chuck Lesch and Jenn Harmount.
More News from Saline
Replies
Vote for change Saline!  Current city council is mainly dysfunctional and WE NEED some new perspectives. 
Unfortunately your phrasing was inaccurate, "Of those five, two returned questions from The Saline Post: Christen Mitchell and Brian Cassise." 
I am aware of at least two additional candidates who were never contacted and given the same opportunity to answer your questions.