Hornets Make Saline Little League History at Cooperstown
Image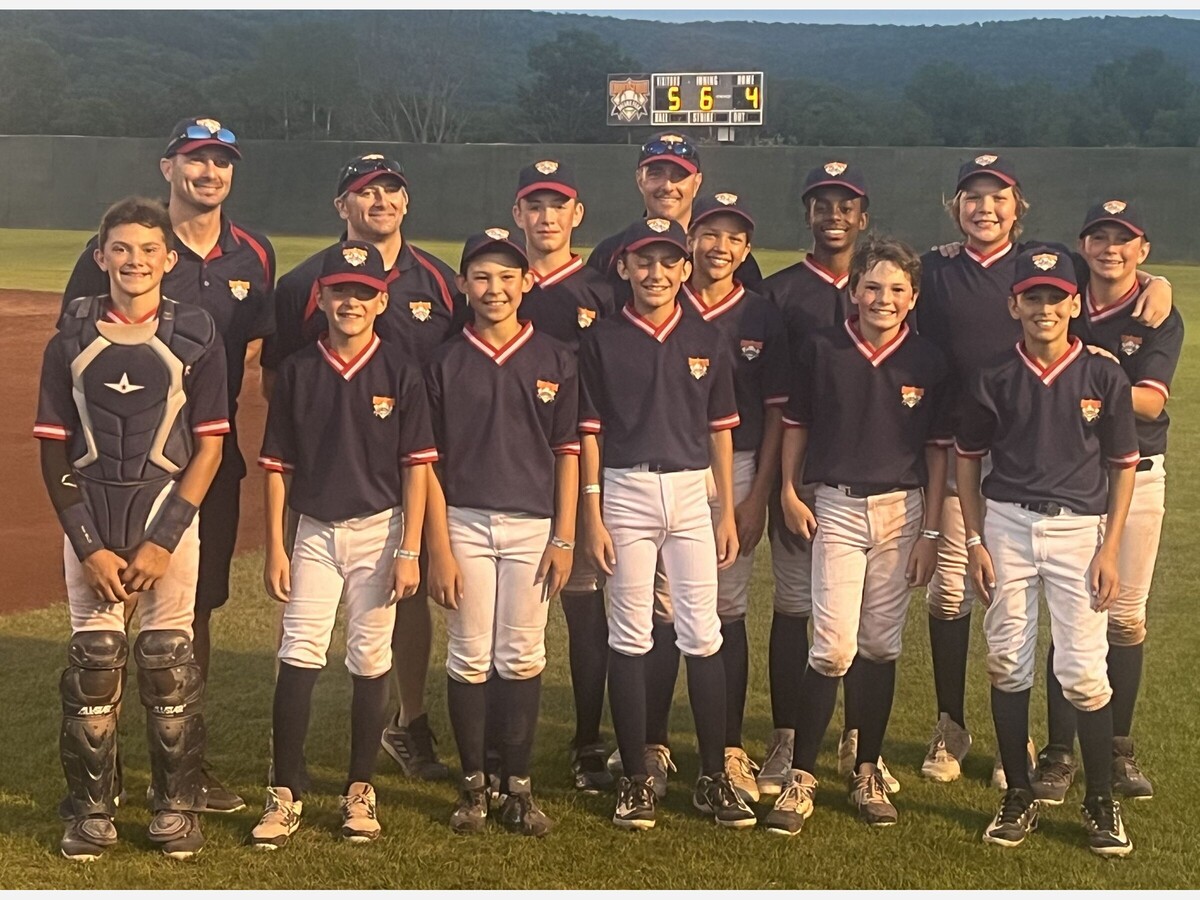 The typical sports fan understands Cooperstown as the final destination of baseball legends. ittle leaguers all over America also know it as the place where the legends begin.
In mid-July, the Saline Hornets 12U team, part of the Saline Area Youth Baseball and Softball program, traveled to Cooperstown, NY. By the time the Hornets' Cinderella run came to an end, they'd made SAYBS history.
The Hornets played 9 games in the tournament, going 6-3 and placed in the top eight out of 86 teams from all over the United States and Canada at Cooperstown Dreams Park the week of July 15-20.
Coach Joe Mierkowicz and his assistants Jeff Hundley and Adam Lirette couldn't have been prouder of their team.
"The majority of our team has been together since our 8U year and these boys have been preparing for Cooperstown since they started playing travel ball. Jeff, Adam and I are just so proud of them because we know all of the hard work they have put into this over the last five years," Mierkowicz said. "They earned every bit of this and are so deserving."
Mierkowicz said their "stretch goal" was to go deeper than any other Saline team had ever gone - which was the Sweet 16. And they beat that goal.
"To make it to the Elite Eight out of 86 teams across North America, and do something that has never been done by a Saline team before, is just icing on the cake," Mierkowicz said.
Oddly enough, the tournament began with Saline falling, 3-2, to Top Tier North Navy, of Illinois. Saline stormed back with a vengeance, blasting Tennessee's Base Knox Royals, 20-5. Saline followed that up with a 6-2 win over New Jersey's Holmdel Hornets. Connecticut's CT Rebels defeated Saline 17-4. Saline then finished pool play by defeating California's South City Fog, 17-4.
The Hornets entered brack play as the 26 seed. They opened with a 16-8 win in a rematch against the Holmdel Hornets. In the next round, Saline upset the seventh seed team from Dover, N.H, 6-5. Saline had another upset in store, defeating the 10th seed Colorado Diamond Club, 13-8.
The run ended in the Elite Eight, where Saline lost to the second-seeded N.C. Mission Baseball, 18-5.
There were all kinds of standout performances and memories that will last a lifetime.
Luke Hundley, Saline's centerfielder and leadoff hitter, batted .679, hit three home runs, drove in 10 runs and scored a team-leading 22 runs. Hundley hit a grand slam home run against Diamond Club in the Sweet 16 game to put the game out of reach.
Sluggers Braxton Campbell and Mason Lirette powered the offense. Campbell hit six home runs and 14 RBI, batting .500. Lirette hit .440 with three homers while playing "ironman" behind the plate, catching all week. Jack Palacious batted .591 with a home run.
All in all, seven Hornets had home runs during the tournament as Karson Perron, Evan Baldwin and Sebastian Polidano also went yard.
Polidano was the ace on the hill, helping the Hornet win games to advance to the Sweet 16 and Elite Eight games. Polidano pitched the final 2 ⅓ innings of shutout baseball, allowing two hits and walking none while striking out two - against a Dover team that had been averaging 16 runs a game in the tournament. Perron limited Dover to 4 runs in 3 ⅔ innings, striking out seven.
Polidano hit a home run in the first inning of that game to set the tone.
In the win over Colorado Diamon Club, Polidano pitched the last 3 ⅓ innings allowing one run on four hits. For the tournament he threw 9 ⅔ innings, allowing two runs on eight hits and two walks while striking out five. He had an ERA of 1.44.
Saline's "lockdown defense" infield defense consisted of Tyler Mierkowicz at first, Michael Gilchrist and second, Talon Powell at short and Madden Grambau at third.
"They all made play after play when the team needed it most," coach Mierkowicz said. "The defense as a whole averaged just one error per game in the tournament, which at the 12U level, is outstanding."
Mierkowicz said the team received tremendous support from the community and from around the country. He said more than 100 people followed games during the tournament and the Hornets received countless messages of support.
"We are in complete awe of the support our team received from near and far for our 'Cinderella' Cooperstown run," Mierkowicz said. "We are so proud to represent our community and our families and will remember this week for the rest of our lives."
Pictured above are, left to right in the front, Mason Lirette, Evan Baldwin, Michael Gilchrist, Jack Palacios, Sebastian Polidano, Talon Powell and Luke Hundley. In back are Assistant Coach Jeff Hundley, Assistant Coach Adam Lirette, Madden Grambau, Head Coach Joe Mierkowicz, Braxton Campbell, Karson Perron and Tyler Mierkowicz,
More News from Saline